A true classic, the roots of the tuna sandwich date back to the 19th century. Today, the tuna sandwich is part of a universal North American experience, yet it's deeply personal. Everyone has their own version of this lunchtime staple. You might still make it the way Mom used to, or you might have fallen in love with a new version. Regardless of how you do tuna sandwiches, you might be interested in how they came to be and how you can level up your sandwiches.
History of The Classic Tuna Sandwich
In the 19th century, before the convenience of refrigerators and grocery stores, North Americans avoided wasting food. Scraps of meat and fish were frequently mixed with mayo and leftover celery, pickles or olives. This mix was served on top of lettuce for lunch.
Lunch restaurants embraced these salads but with office lunches being constrained to an hour, they began to offer these salads between two pieces of bread. This made it possible for diners to enjoy their meals more quickly and even take them to go.
When canned tuna made it onto the scene in the early 20th century, tuna sandwiches became even more convenient! Thanks to this exciting new product, home cooks and restaurants could skip the step of cooking the tuna. This made it possible to prepare the tuna sandwich as we know it in just minutes!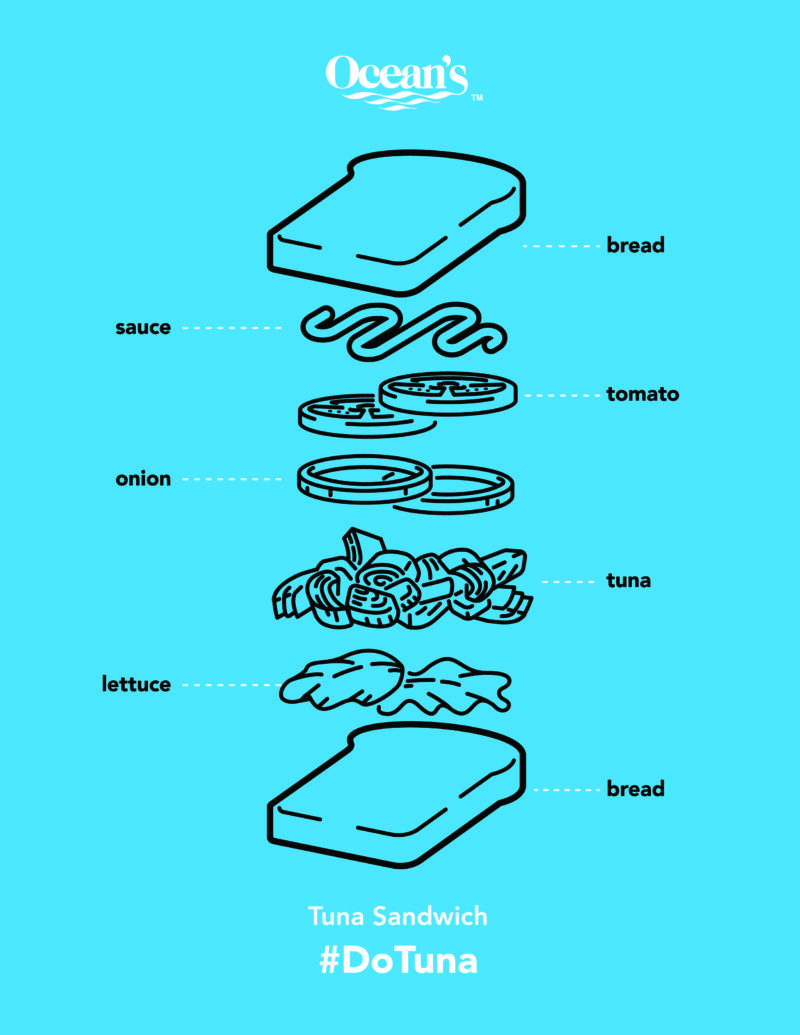 Tuna Sandwich Gamechangers
While they might be a classic with a long history, there is still an endless number of ways to make tuna sandwiches your own. Here are a few ideas to get you started:
Get inspired by exotic cultures
Vietnamese-inspired Chili Tuna Banh Mi… Need we say more?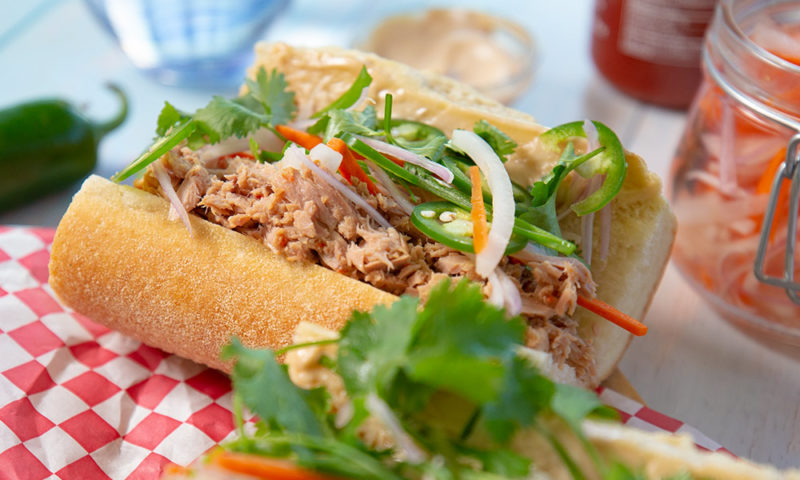 Use flavoured tuna
With three unique flavours, our Ocean's tuna pouches make for a completely new tuna sandwich experience. Start with this Sundried Tomato Tuna Tapenade Sandwich but try them all!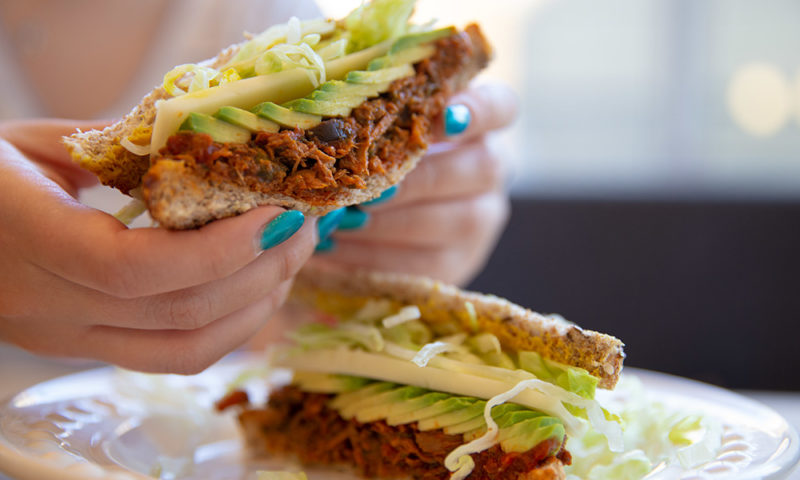 Classic meets modern
Avocado toast is all the rage these days and the good news is, it goes perfectly with tuna! Try this Tuna Avocado Toast and find out for yourself.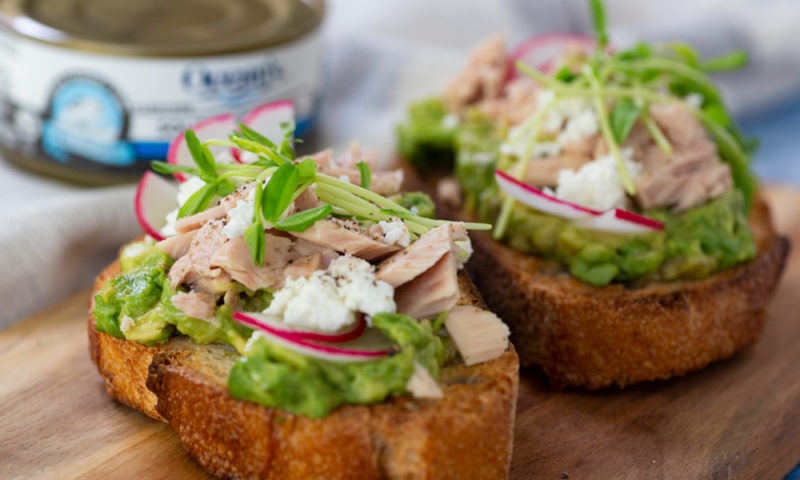 Say goodbye to boring bread
Sure, the classic slices of whole grain might be readily available but you can completely change your tuna sandwich by using different bread. Try this Savory Italian Tuna Focaccia.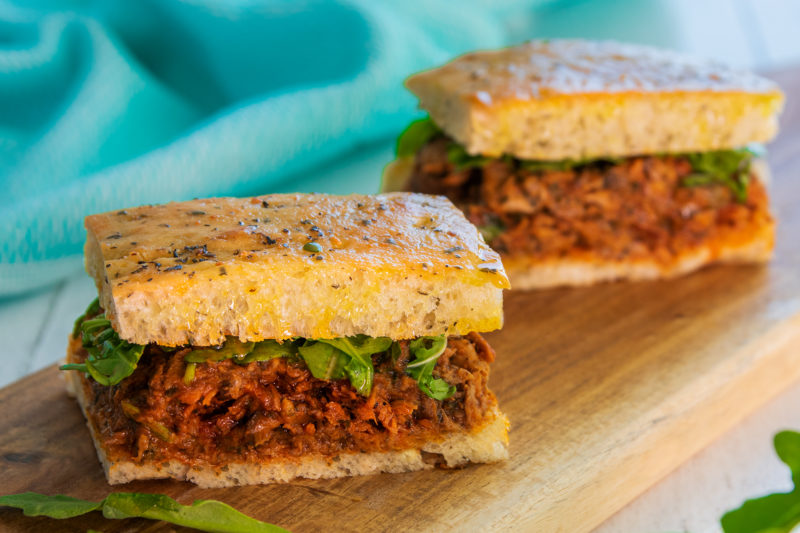 Use fresh ingredients
There's really no limit to what you can do with fresh ingredients. Try a completely different take on a tuna sandwich with these Greek Tuna Burgers.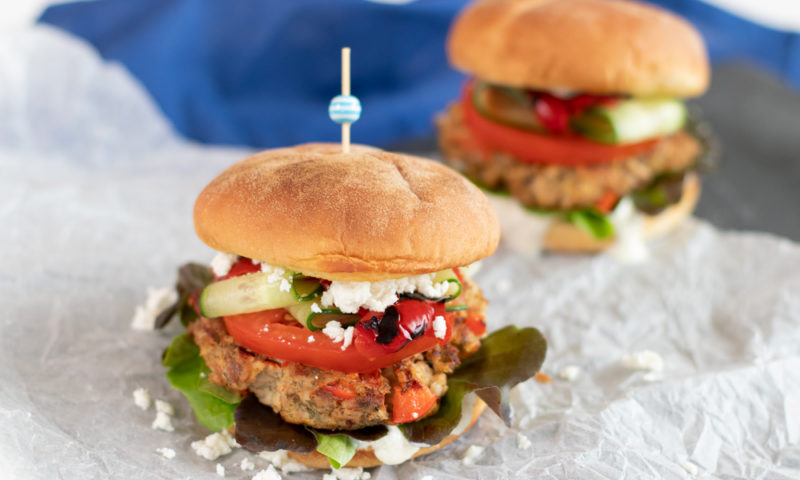 Tell us, how do you do tuna? Classic or modern, we want to know how you enjoy Ocean's tuna. Vote for your favourite dish for a chance to win.
Comments