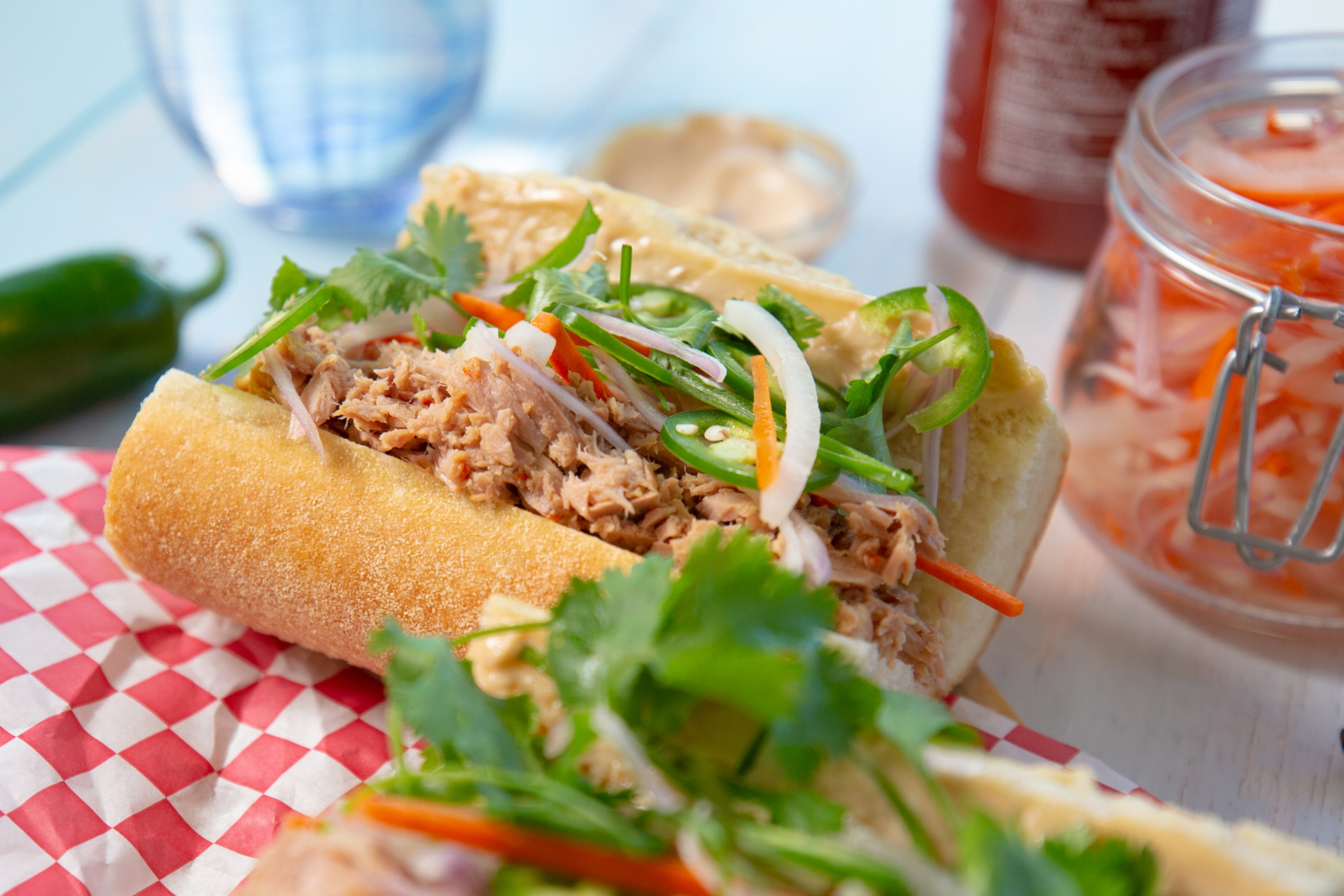 Chili Tuna Banh Mi
Ingredients
2 crusty bread rolls
1 ½ cups white vinegar
1 tbsp fish sauce
1 cup water
1 tbsp salt
1 tbsp sugar
1 star anise
2 large carrots, cut into 2-inch matchsticks
1 4-inch piece of daikon, cut into 2-inch matchsticks
1 4-inch piece of English cucumber, cut into 2-inch matchsticks
1 small shallot, thinly sliced
3 tbsp mayo
1 tbsp sriracha, *optional
1 tbsp hoisin
3 cans (80g) Ocean's Solid Light Tuna in Chili Infused Oil, drained
1 cup cilantro sprigs
2 scallions, cut in half and then cut lengthwise into long strips
1 jalapeno, thinly sliced, *optional
Product Used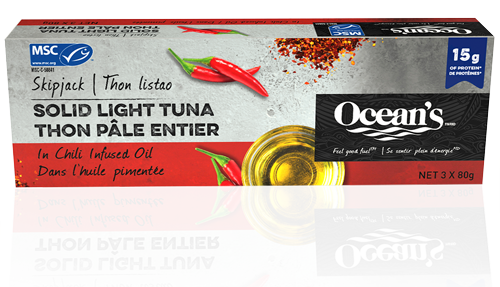 Solid Light Tuna in Chili Infused Oil
Directions
Add the vinegar, fish sauce, water, salt, sugar and star anise to a small pot and heat over medium-high for 3 minutes or until the salt and sugar are dissolved.
Add the carrot, daikon, cucumber and shallot to a bowl or jar and pour the vinegar mixture over the vegetables. This should be done at least 30 minutes in advance but can be done as early as 2 days in advance.
In a small bowl, combine the mayo, sriracha and hoisin. Season with salt and pepper. Spread evenly on both inner sides of the bread.
To each sandwich, add the tuna and top with the pickled vegetables, cilantro sprigs, scallions and jalapeno.
Recipe Reviews