When the sun's out, we tend to crave summer recipes that are easy to prepare, balancing freshness and comfort. Bonus points if those dishes are shareable at backyard barbecues, picnics on the beach, and potlucks in the park. After months of social distancing at home, it's more important than ever to take care of ourselves and enjoy the best of summer. To help you do that, we've developed a new batch of crave-worthy, shareable summer recipes featuring seasonal veggies.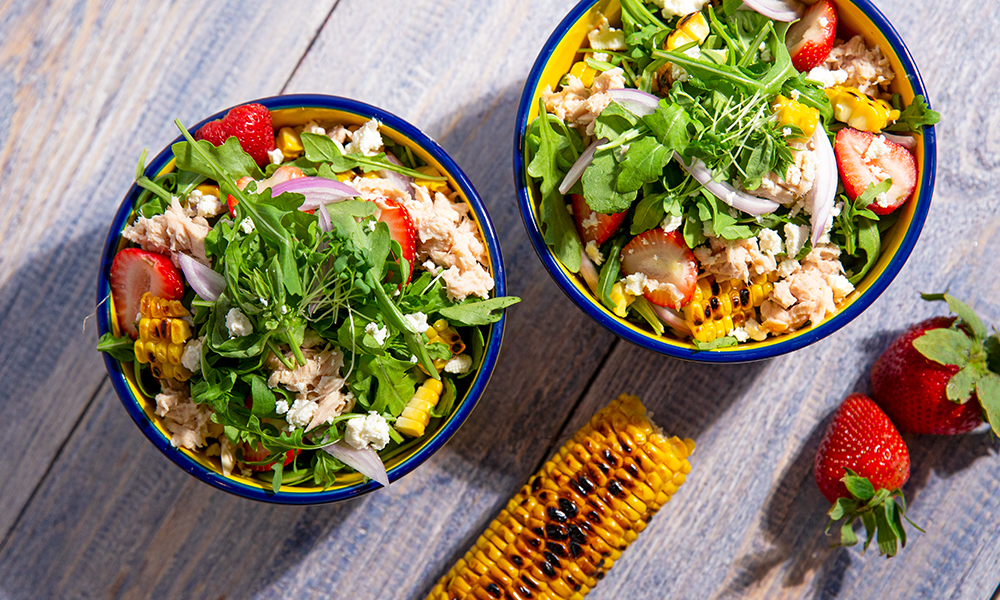 Can you think of anything more satisfying than the sweet, creamy flavour of perfectly ripened corn kernels bursting in your mouth? Yeah, we couldn't either… Until we paired it with tender white tuna, crisp arugula, ripe summer peaches, and aromatic basil. It's the perfect crowd-pleasing summer salad that serves four, but don't be afraid to double the recipe and make it a party. To make it your own, add some tart berries, too!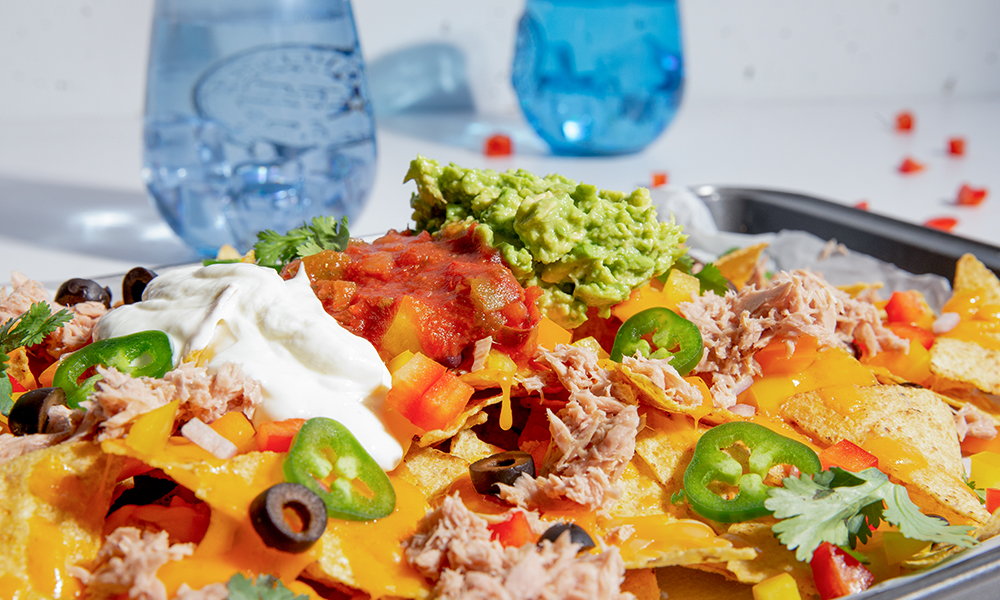 We know what you're thinking: "Tuna… On nachos?" Trust us, these sharable nachos will be a hit at your next barbecue or garden party. Light and flaky, tuna is the perfect warm-weather alternative for ground beef. Even better this summer recipe is kid-friendly—just make sure you put the jalapeños on the side if you're serving little ones.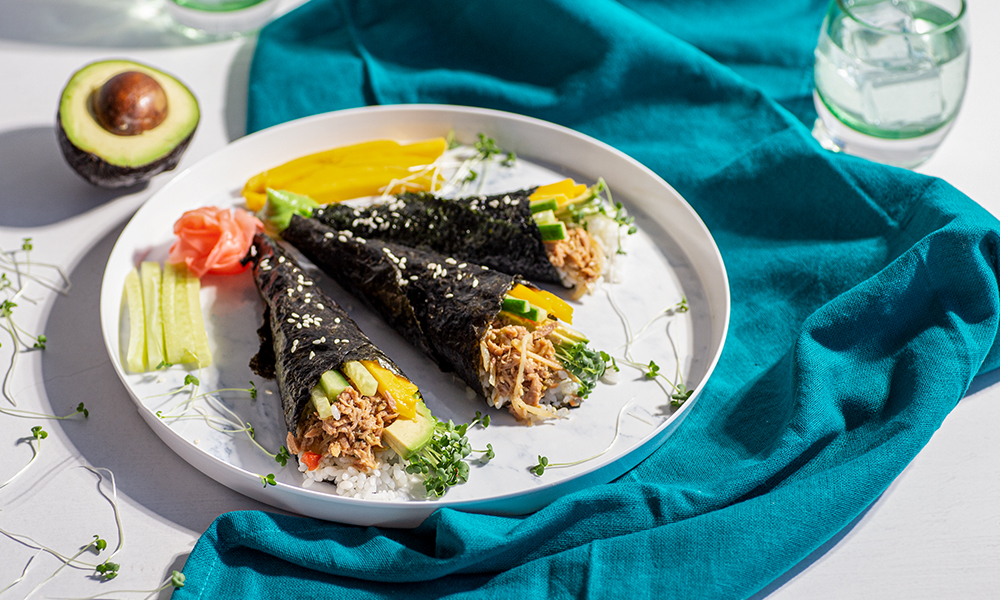 Whether you find preparing raw fish at home intimidating or simply prefer your tuna cooked, there's no reason why you can't impress your family and friends with perfectly wrapped sushi cones. Wrap our citrusy Ginger Lemon Sesame Tuna Pouches, sweet mango, creamy avocado slices, and sticky sushi rice in nori sheets for a light summer appetizer or snack. The best part? You don't have to turn on the oven, stove, or grill!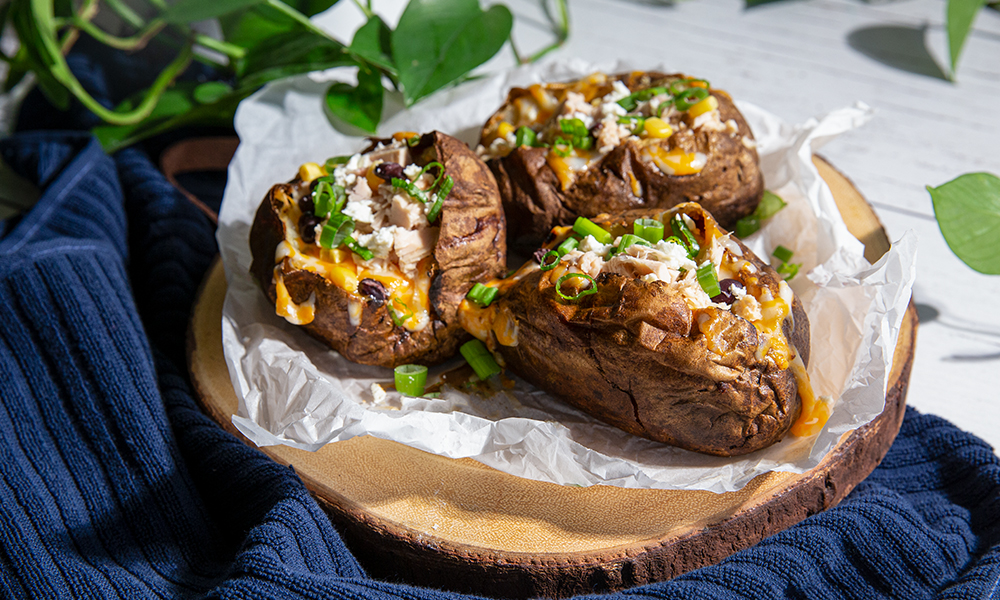 A twist on a classic summer recipe, these tuna baked potatoes get a little hint of spice from our tuna in chili infused oil. Black beans, corn, and feta round out the flavours and textures making them perfect as a side for grilled chicken breast or even on their own as an appetizer.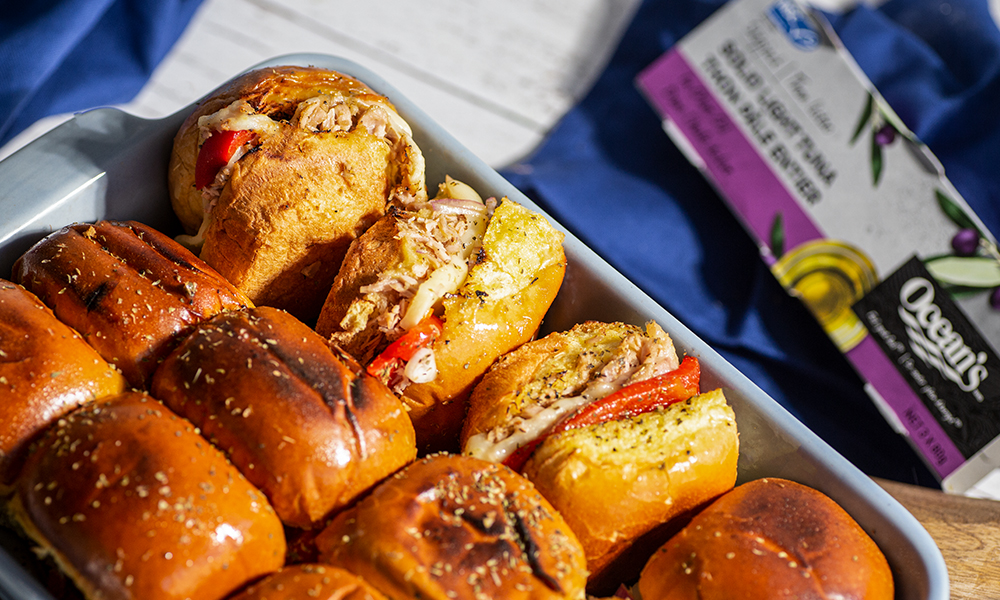 No summer recipe list is complete without a satisfying burger! Or in this case, mini burgers. Solid light tuna in olive oil, creamy provolone cheese, and roasted red peppers are layered on brioche slider buns lightly brushed with a balsamic dressing. We bet you won't be able to eat just one!  
If you loved these summer recipes, check out our favourites from summer 2020 next: Our Top 5 Summer Recipes for 2020 
Comments