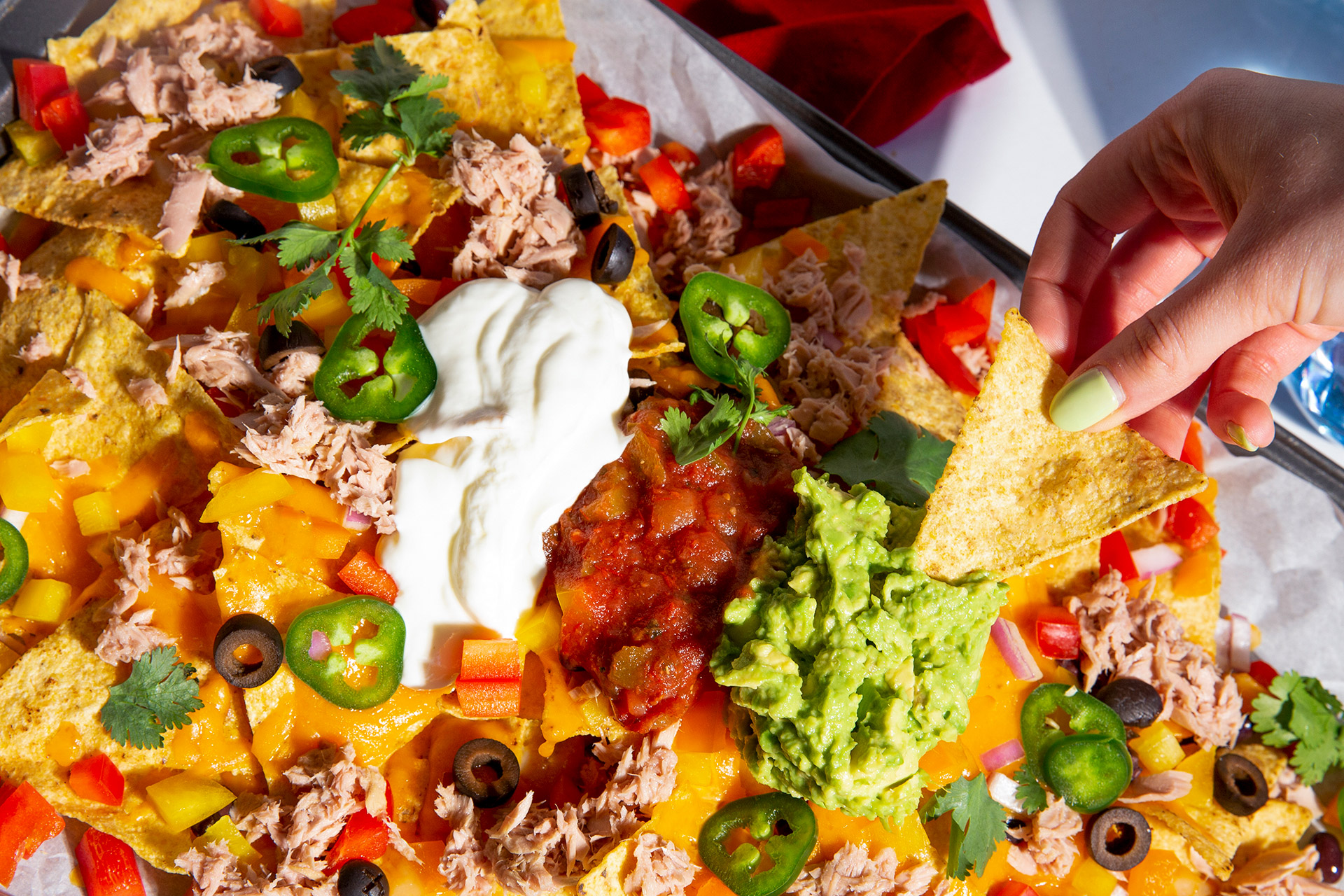 Tuna Nachos
Ingredients
400g nacho chips
4 cups cheese, grated
2 cans (170g) Ocean's Flaked Light Tuna
1 can refried beans
¼ cup red onion, thinly sliced
½ cup jalapeno, thinly sliced
½ cup bell pepper, diced
½ cup sliced black olives
½ cup cilantro
Salsa, guacamole and sour cream, to serve
Product Used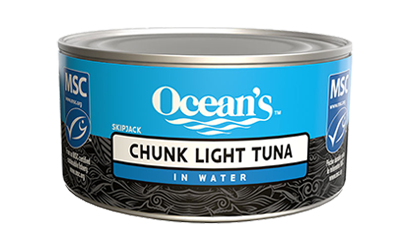 Chunk Light Tuna
Directions
Preheat the oven to 350°F.
Scatter half of the nacho chips on a baking sheet. Top with half of the cheese, tuna, refried beans, red onion, jalapeno, bell pepper and olive. Add the remaining tortilla chips and toppings (minus the cilantro).
Bake for 7-8 minutes or until the cheese is melted and bubbling.
Garnish with cilantro. Serve with salsa, guacamole and sour cream.
Recipe Reviews