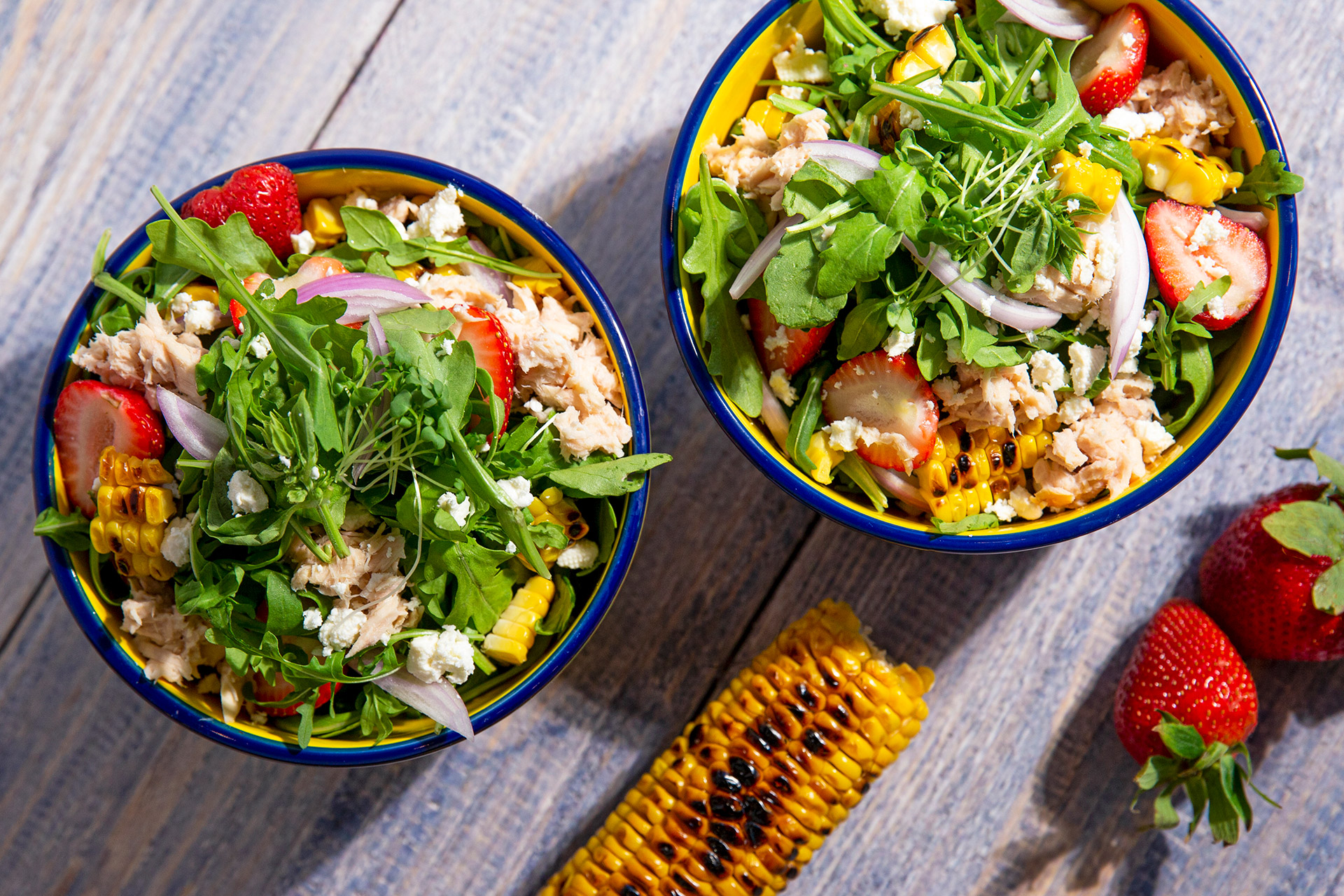 Grilled Corn Tuna Salad
Ingredients
4 tbsp olive oil, divided
3 ears fresh corn, husks intact, soaked for 10 minutes in cold water
2 tbsp balsamic vinegar
1 garlic clove, minced
1 tsp dijon mustard
1 can (170g) Ocean's Solid White Tuna
6 cups arugula
2 peaches or nectarines, diced
¼ cup shallot, thinly sliced
¼ cup basil, thinly sliced
½ cup feta
Salt and pepper to taste
Product Used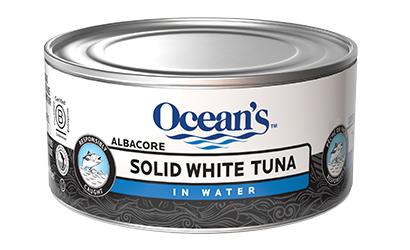 Solid White Albacore Tuna
Directions
Preheat your grill to medium-high heat.
Add your soaked corn (husks still intact) to your grill and cook for 10 minutes, rotating every few minutes Remove the husks and silks, brush with 1 tbsp olive oil and season with salt and pepper on all sides. Place back on the grill for 7-8 minutes or until slightly charred and cooked through. Remove from the grill. Hold the ear by the top and use a sharp knife to shave the kernels off the sides.
Meanwhile, make your dressing by whisking together 3 tbsp olive oil, vinegar, garlic and dijon. Season with salt and pepper.
Add corn to a large bowl with the tuna, arugula, peaches or nectarines, shallot, basil and feta.
Toss with dressing and serve.
Recipe Reviews