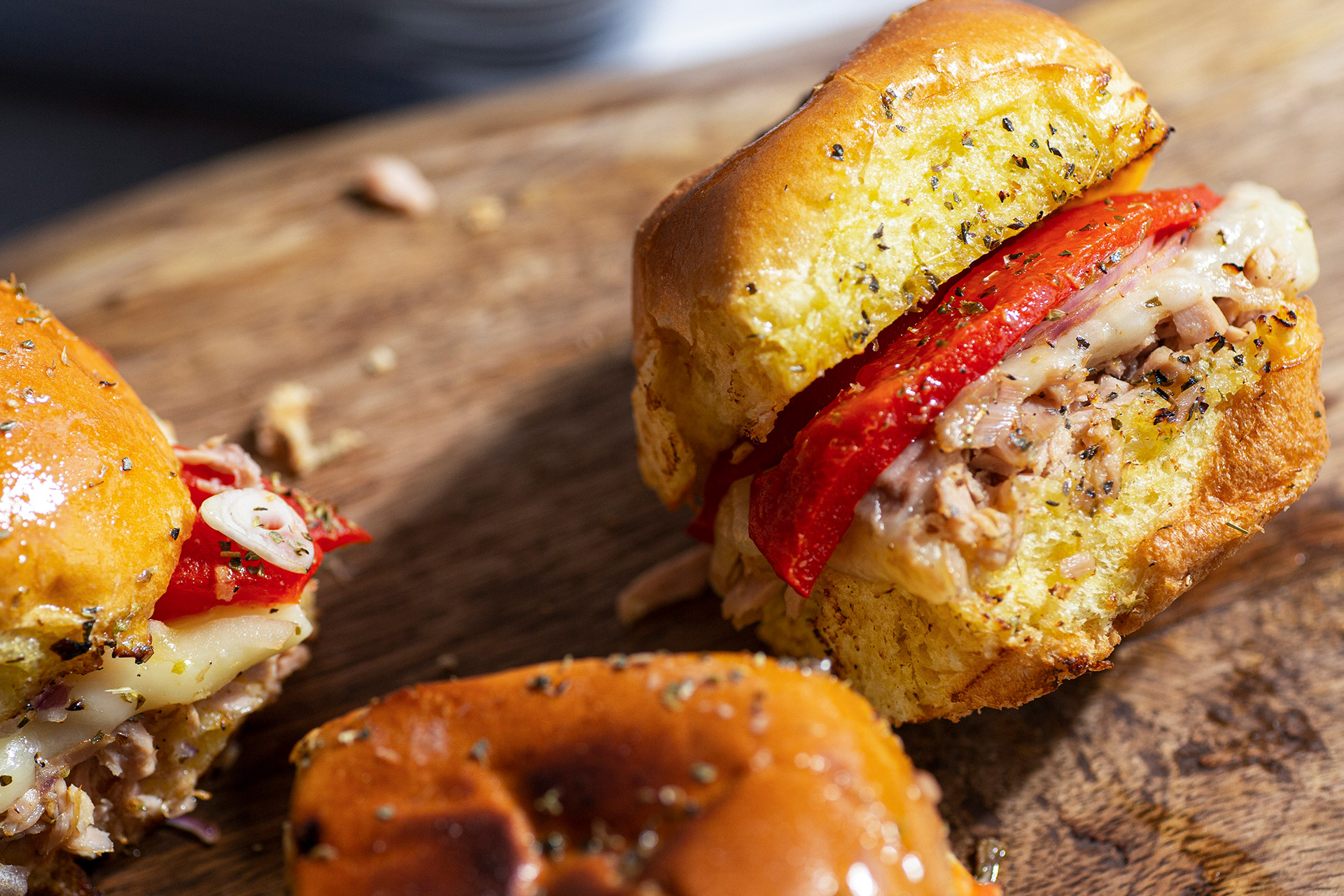 Tuna Sliders
Ingredients
12 mini slider buns (*brioche recommended)
6 cans (80g) Ocean's Solid Light Tuna in Olive Oil, drained
6 slices of swiss or provolone cheese
½ cup roasted red peppers, diced
½ red onion, cut horizontally into thin rings
2 tbsp unsalted butter, melted
1 tsp dijon mustard
1 tbsp balsamic vinegar
1 tbsp dried oregano
Salt and pepper to taste
Product Used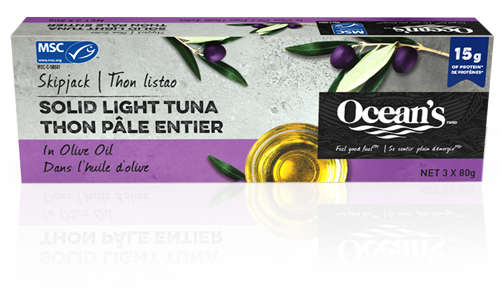 Solid Light Tuna in Olive Oil
Directions
Preheat the oven to 375°F.
Slice the buns in half horizontally (do not separate into individual buns) and place the bottom half in a baking dish or on a parchment-lined baking sheet.
Layer the tuna, cheese, peppers and onions on the bottom half of the buns. Place the other half of the buns on top.
In a small bowl, whisk the melted butter, dijon, balsamic and oregano. Season with salt and pepper. Brush this onto the top half of the buns.
Bake for 10-15 minutes or until the cheese is melted and the buns are golden brown. Gently tear apart the individual buns and serve.
This recipe makes 12 sliders.
Recipe Reviews