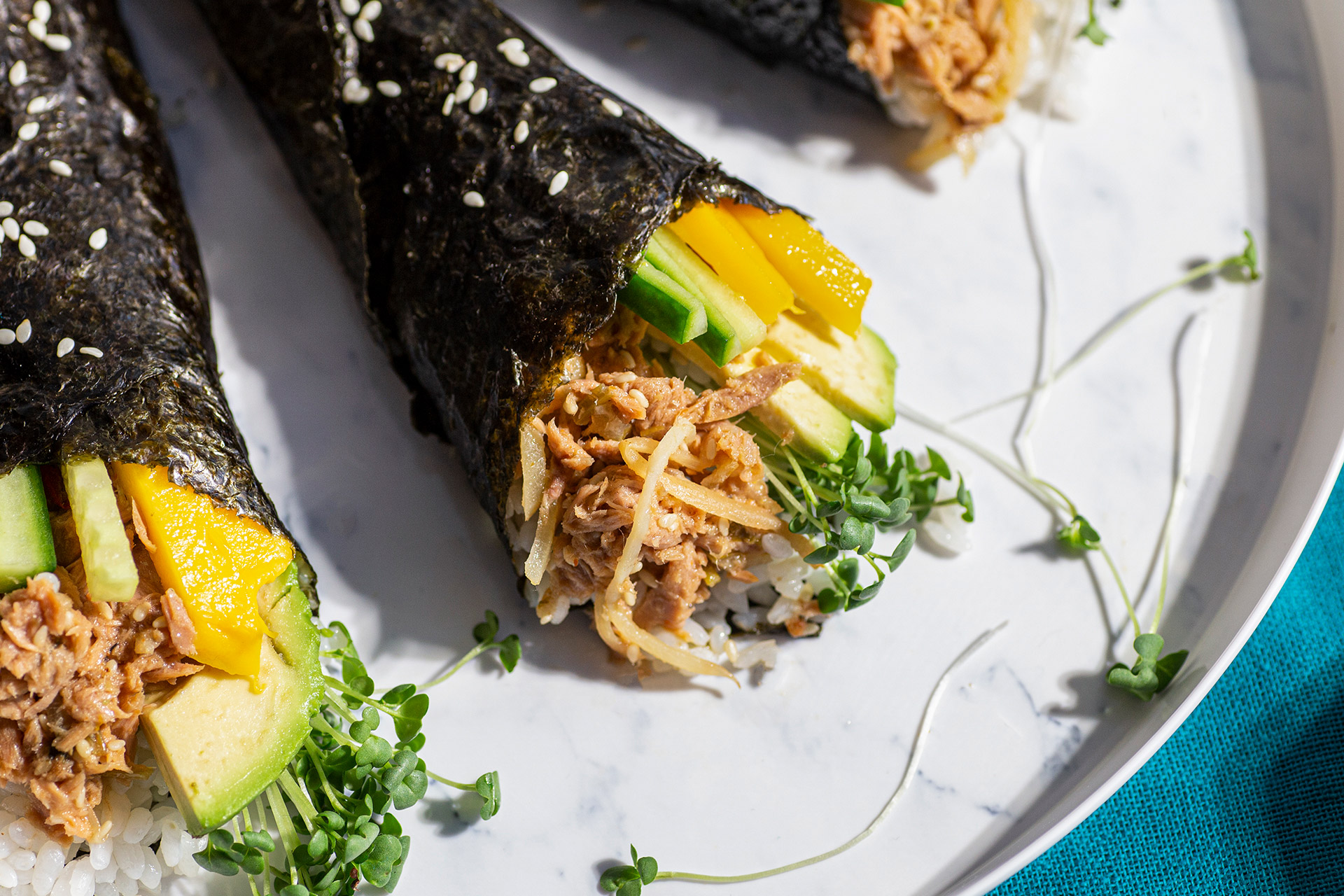 Tuna Temaki
Ingredients
6 nori sheets, cut in half lengthwise to form 12 rectangles
3 cups cooked sushi rice
¼ cup scallions, sliced
2 tbsp vinegar (*rice vinegar recommended)
2 tbsp soy sauce
3 pouches (90g) Ocean's Ginger Lemon Sesame Tuna
2 avocados, thinly sliced
½ English cucumber, cut into long strips
1 large mango, thinly sliced
¼ cup cilantro sprigs
2 tbsp sesame seeds, to garnish
Spicy mayo and pickled ginger, to serve
Product Used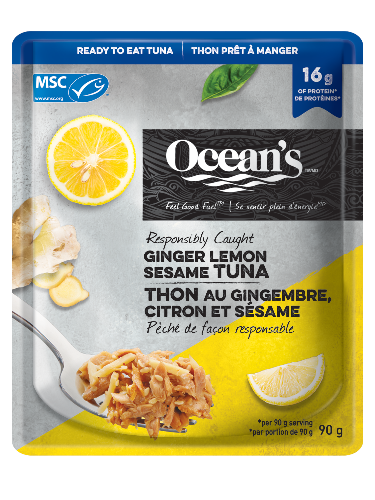 Ginger Lemon Sesame Tuna Pouch
Directions
Place all 12 nori rectangles on a countertop with the rough side facing up.
Mix the rice, scallions, rice vinegar and soy sauce in a small bowl.
Place ¼ cup of rice onto the top left corner of each nori rectangle. Flatten it down on an angle from the top left corner reaching into the bottom middle of the sheet of nori.
Add the tuna, avocado, cucumber, mango and cilantro.
Take the bottom left corner of the nori sheet and wrap it up and over the filling. Continue rolling until it forms a cone. Use a bit of water on the nori to seal.
Garnish with sesame seeds and serve with spicy mayo and pickled ginger.

This recipe makes 12 temaki rolls.
Recipe Reviews