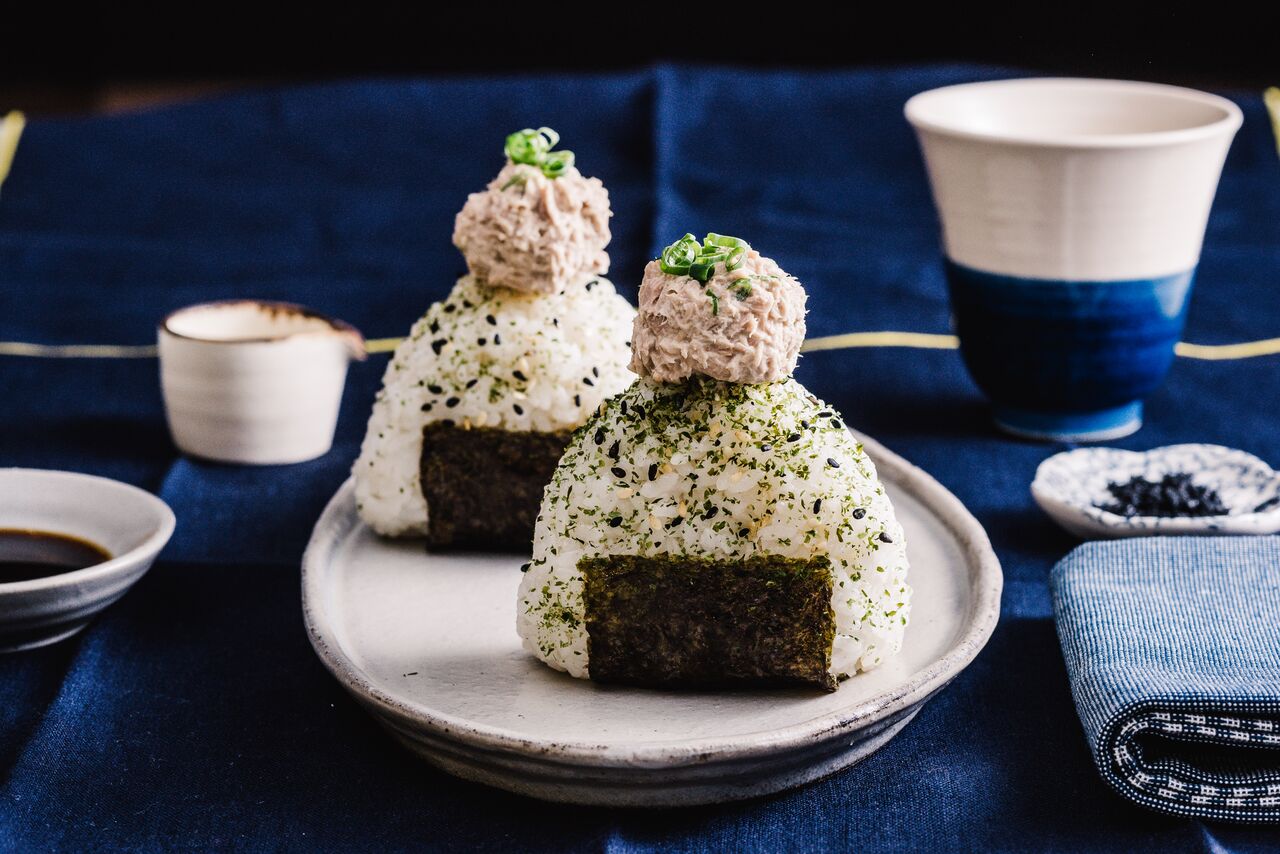 Tuna Salad Onigiri
Onigiri rice balls are a Japanese favourite for breakfast or lunch. This tuna onigiri recipe is a simple and easy lunch option, especially on the go!
Ingredients
2 tbsp mayonnaise to taste
1 can (170g) Ocean's Flaked Light Tuna or Ocean's Chunk Light Tuna, drained
2 tbsp green onions, sliced
1 tsp rice vinegar
Salt to taste
5 ½ cups Japanese short-grain rice, slightly warm, cooked and slightly warm
Black sesame seeds
3 sheets seaweed (Nori), cut in half
Product Used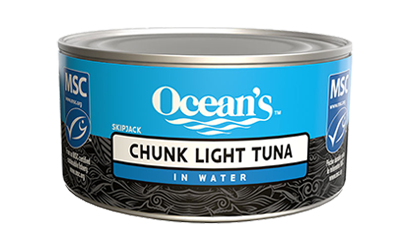 Chunk Light Tuna
Directions
Combine mayonnaise, drained tuna, green onions, and rice vinegar. Mix thoroughly and season to taste.
Lightly moisten your hands with water to prevent the rice from sticking. Sprinkle a tiny amount of salt onto your palms and take about 

½ 

cup of rice and gently press it into an oval. Add a tablespoon of the tuna filling and fold the rice over the filling, shaping into a rough ball. Add more rice to the outside if the filling is peeking out.
Gently use your hands to shape into a triangle and sprinkle with black sesame seeds. Wrap in nori and place a small amount of tuna on top of the triangle. Best if enjoyed immediately.
Recipe Reviews