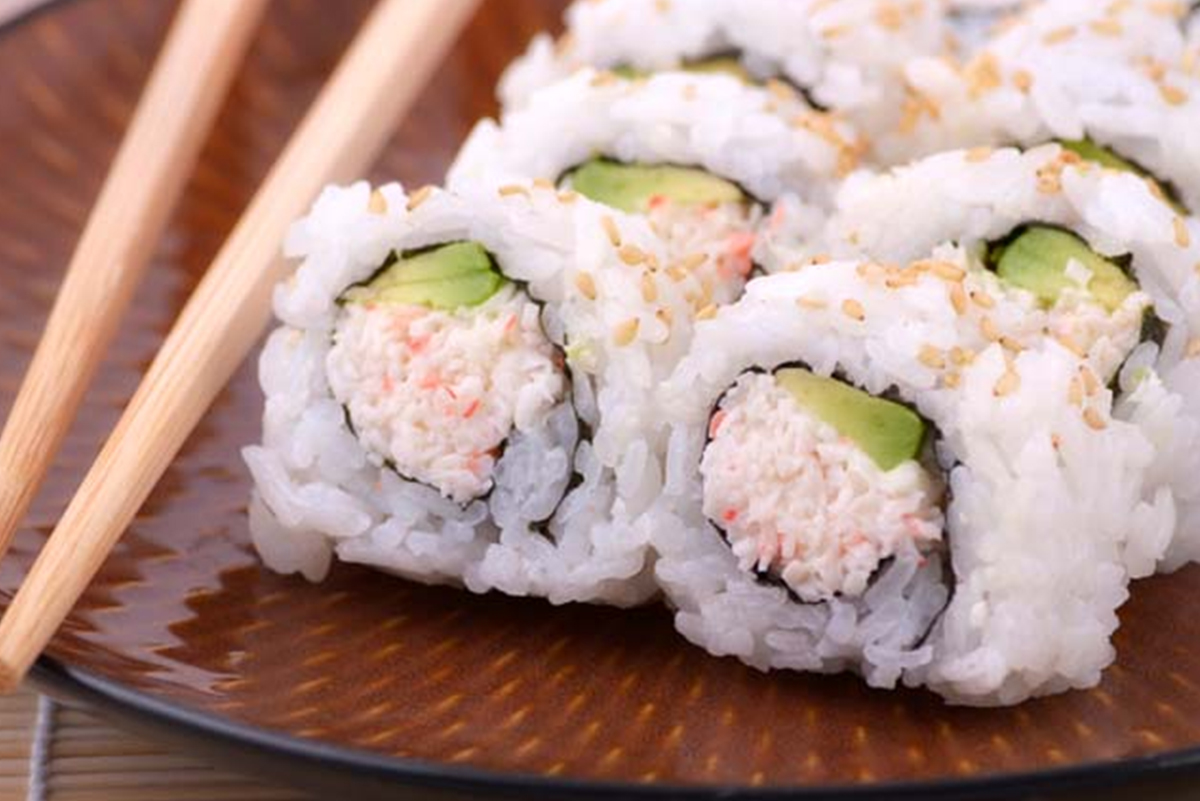 Inside Out Rolls
It's time to bring out your inner sushi chef! These inside out sushi rolls aka uramaki rolls are surprisingly easy to make. Dip them in a bit of soy sauce for that authentic flavour!
Ingredients
1 can (170g) Ocean's Crabmeat, Tuna or Salmon, drained
2 tbsp mayonnaise
3 cups cooked sushi rice, prepare according to package
4 sheets nori (dried seaweed sheets)
½ cup sesame seeds
Wasabi (Japanese hot green horseradish)
Bamboo mat
Product Used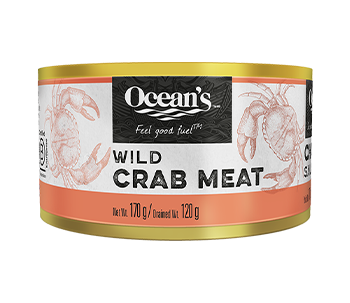 Wild Crabmeat
Directions
Mix the drained crabmeat, tuna or salmon with the mayonnaise until smooth. Separate into 4 mounds (approximately ¼ cup each).
Place one sheet of nori on the bamboo rolling mat with the shiny side facing down. Spread enough cooked sushi rice to cover the nori paper, leaving ½ inch border.
Cover the rice with a sheet of plastic wrap, slightly larger than the nori sheet. In one quick motion, flip the whole thing over, then place it back on the mat so the plastic is on the mat and the nori is on the top.
Spread a little wasabi along the end of the nori closest to you about 1 ½ inches from the edge. Lay the fish mixture on top of the wasabi, and then roll up, being careful not to roll the plastic inside. You may then use the mat to shape your roll (protected by the plastic) into a cylinder.
Remove the plastic wrap and roll lightly in sesame seeds (black seeds are nice!). Trim the ends, cut in half and cut each half into three. Repeat with remaining 3 sheets of nori.
Tips and Tricks
Serve with Japanese soy sauce (it is milder and sweeter than Chinese soy sauce).
Fun to try with a group as a 'DIY' appetizer!
For an even more sustainable choice, use Ocean's Pole & Line Flaked White Albacore Tuna.
Recipe Reviews