Whether you knew it or not (you shoulda!), National Taco Day is right around the corner. Instead of sticking with the same old, same old, why not upgrade your taco game in honour of one of the best foods ever invented?! How are we going to do that? Tuna! Tuna is as diverse as it is healthy. It can be served as the protein in any culinary invention you can think of. Don't believe us? Today, we are going to give you two tasty tuna taco twists with some international flair! Try serving these tantalizing tacos to your guests, we promise that they will be asking if you can hold a National Taco Day the following week as well!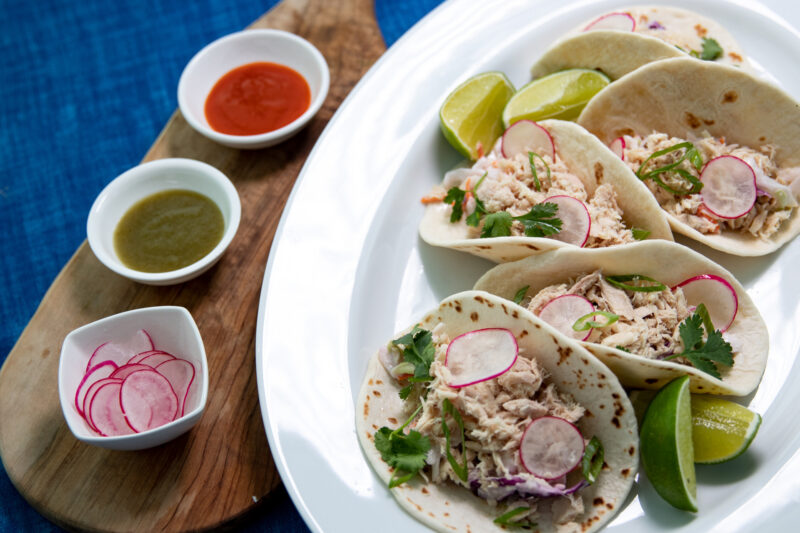 In the event that you find the black pepper lettuce wraps above too adventurous for your guests' palettes, consider trying these tuna soft tacos with rich, creamy coleslaw and Flaked White Albacore Tuna. As an aside, did you know that coleslaw originated in Holland in the late 18th century? No hard shells here, the crunch provided by all the fresh veggies is perfect foil to the soft tortillas. After taco day has passed, you could also do away with tortillas altogether and you have an amazing tuna coleslaw. Perfect to take for lunch!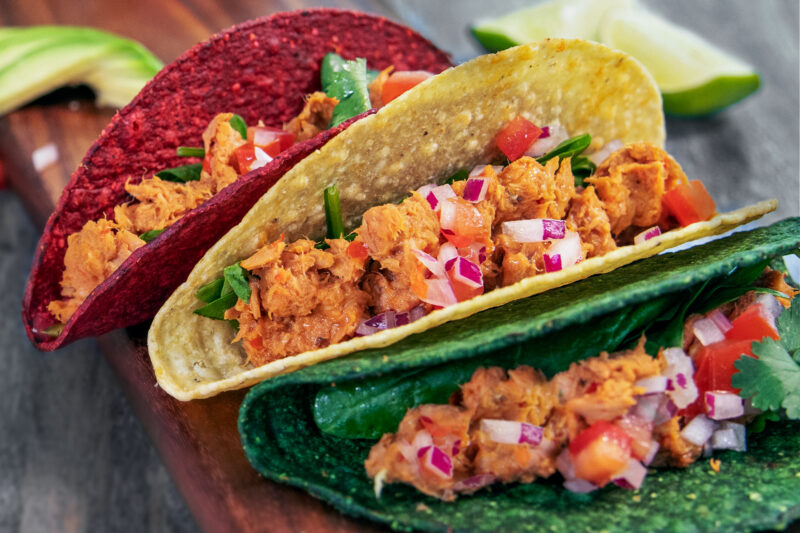 Our final stop in our tuna taco itinerary is in Thailand for Thai Chili Tuna Hard Tacos. With Ocean's Flaked Light Tuna Thai Chili, the prep on these tacos is a snap. Just mix together the veggies, sauté your tuna and serve! Keeping tuna in the house for recipes such as these is perfect for when you need a last-minute meal option. If you really want to take your meal to the next level, serve these tacos with a side of tortilla chips and the salsa from the Black Pepper Tuna Steak recipe above. The kids will enjoy dinner so much that they will have no idea how healthy it is!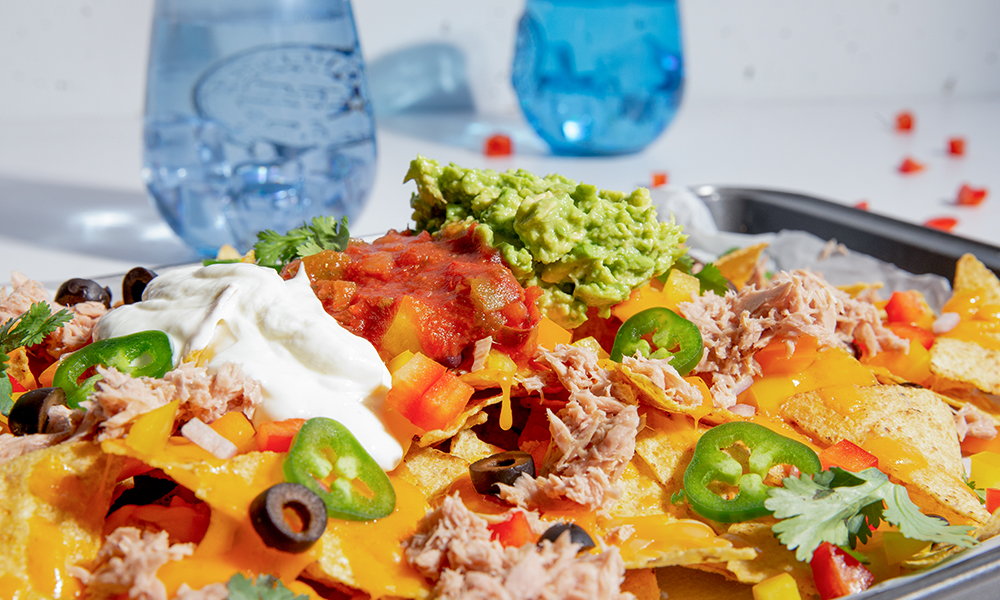 Though this isn't a taco recipe, we would be amiss to not share these delicious Tuna Nachos! The perfect appetizer on National Taco Day, these nachos are made with Ocean's Flaked Light Tuna, crunchy peppers and jalapenos, and of course, guacamole.
Arriba! Next National Taco Day, serve these international variations on the Mexican favourite and your guests will be surprised and excited! Now, if only adapting churros was as easy! Until next time, adios! 
Comments