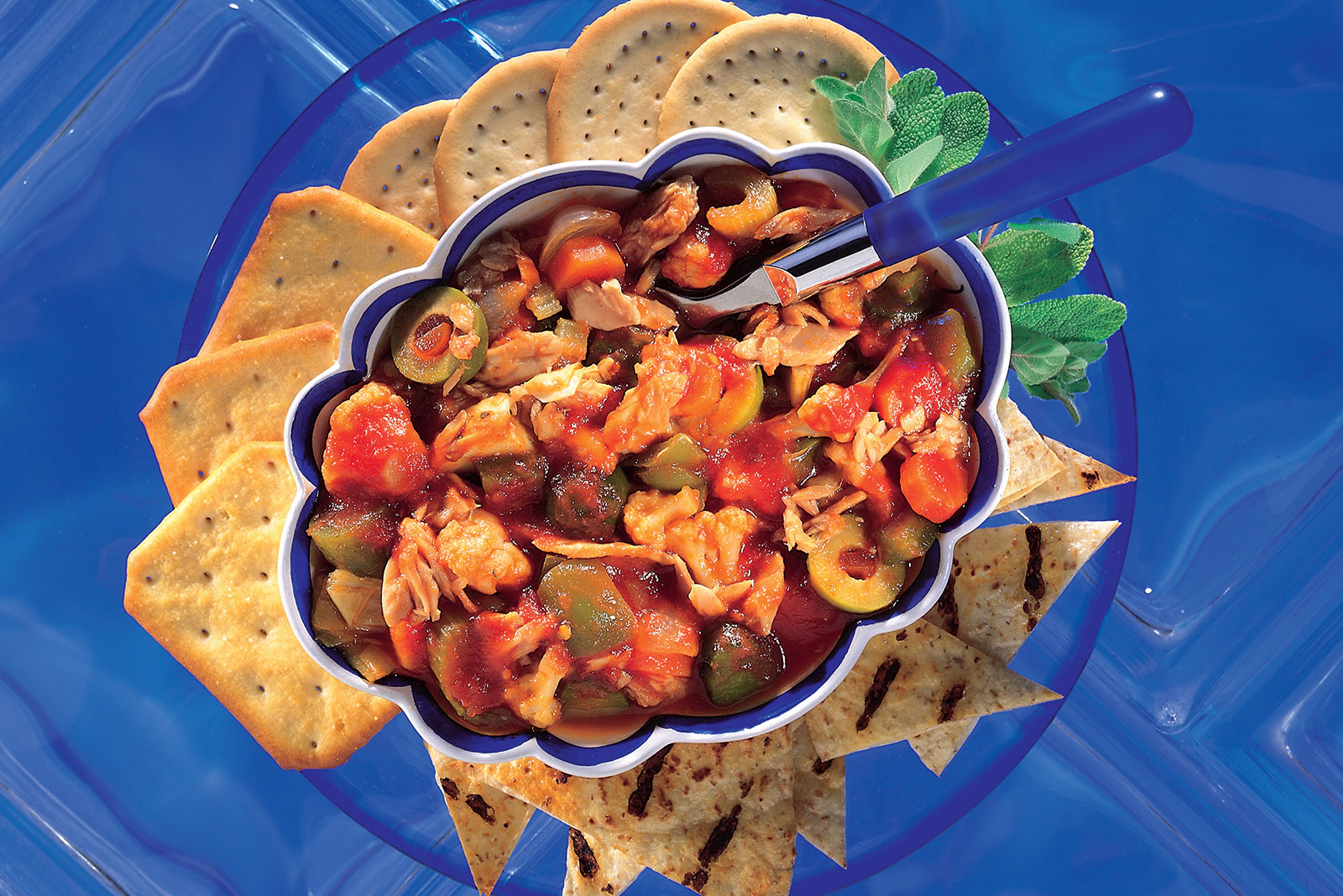 Zesty Tuna Antipasto
Ingredients
3 tbsp

oil

2

medium carrots

, sliced into rounds
2 ribs

celery

, chopped
2

medium green peppers

, chopped
1

small cauliflower

, cut in ¼ inch pieces
1 cup

chili sauce

1 cup

ketchup

1 cup

baby gherkin pickles

, chopped
1 cup

pickled onions

, chopped
½ cup

stuffed olives

, cut in half
3 cans (184g or 170g)

Ocean's Flaked Albacore Tuna

, drained
½ cup

apple cider vinegar
Product Used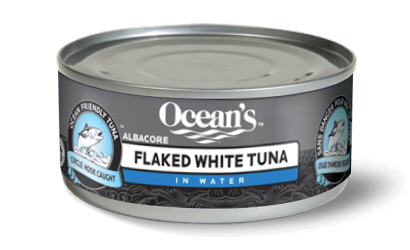 Flaked White Albacore Tuna
Directions
In a large heavy saucepan, heat oil.
Add carrots, green peppers, cauliflower and celery and sauté gently for 10 minutes, or until vegetable are softened but not brown. Add chili sauce, ketchup, gherkins, onions and olives and simmer for another 10 minutes, stirring occasionally.
Add tuna and vinegar. Simmer until heated through. Cool. Refrigerate 4 hours or overnight.
Serve with crackers.
Tips and Tricks
This recipe is wonderful for canning. Follow your canner's instructions.
Vary the vegetables in this recipe based on what you have on hand.
Spoon into bite sized tortilla bowls for easy eating.
For an even more sustainable choice, use Ocean's Pole & Line Flaked White Albacore Tuna.