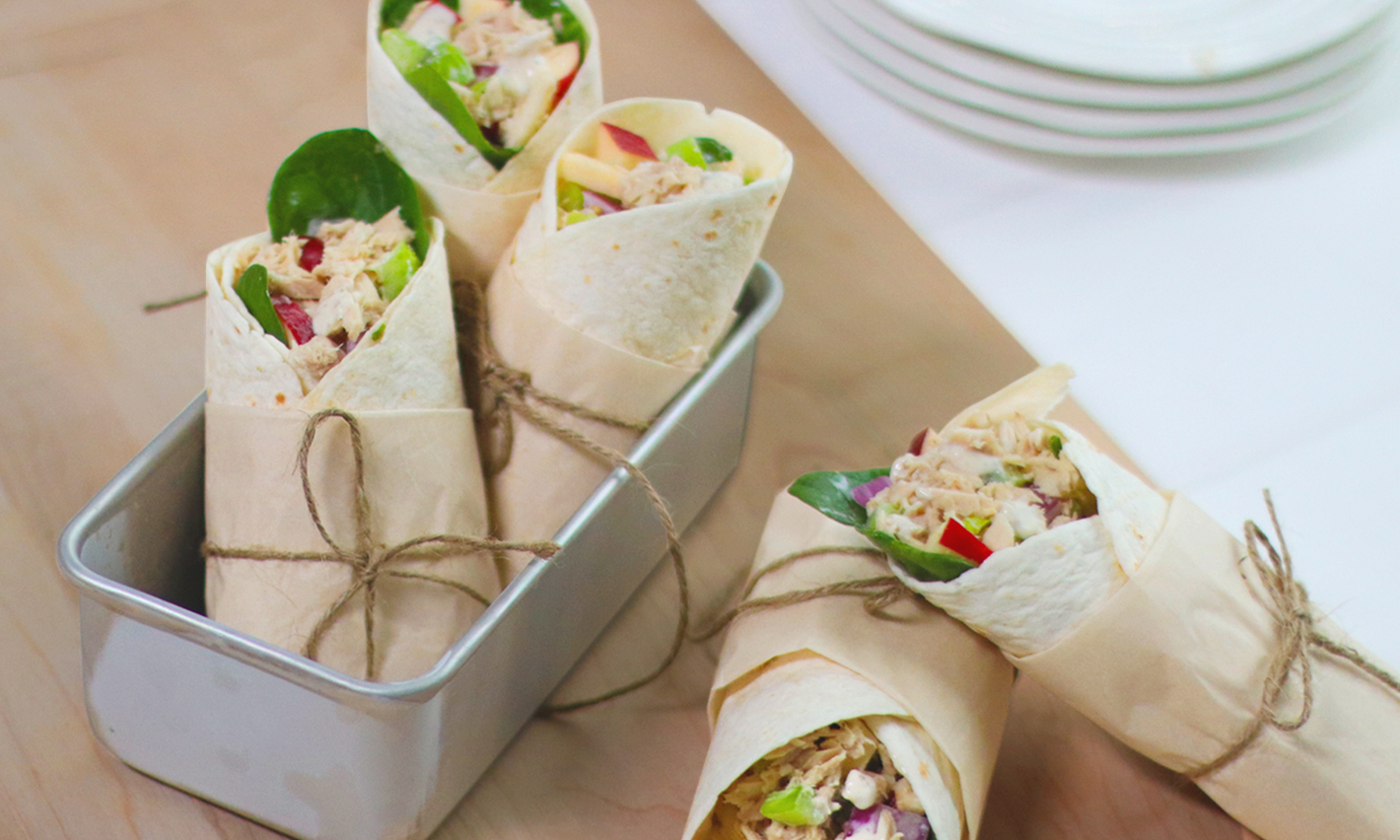 West Coast Tuna Wrap
Make this refreshing tuna wrap with juicy apples, crispy celery, and the best cucumber dill dressing for your next lunch! So good!
Ingredients
1 can (170g) Ocean's Flaked Albacore Tuna, drained
½ cup bottled cucumber dill dressing
½ cup red apple, finely diced
⅓ cup celery, chopped
⅓ cup red onions, finely chopped
Product Used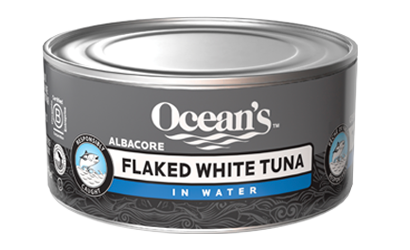 Flaked White Albacore Tuna
Directions
In a bowl, mix together all ingredients for the filling.
Spread ¼ of the tuna filling towards the edge of the tortilla, leaving 1

½ 

inches uncovered.
Sprinkle shredded lettuce over the mixture. Roll over once, and then tuck the edges in towards the middle.
Finish rolling and serve, seam side down.
Recipe Reviews