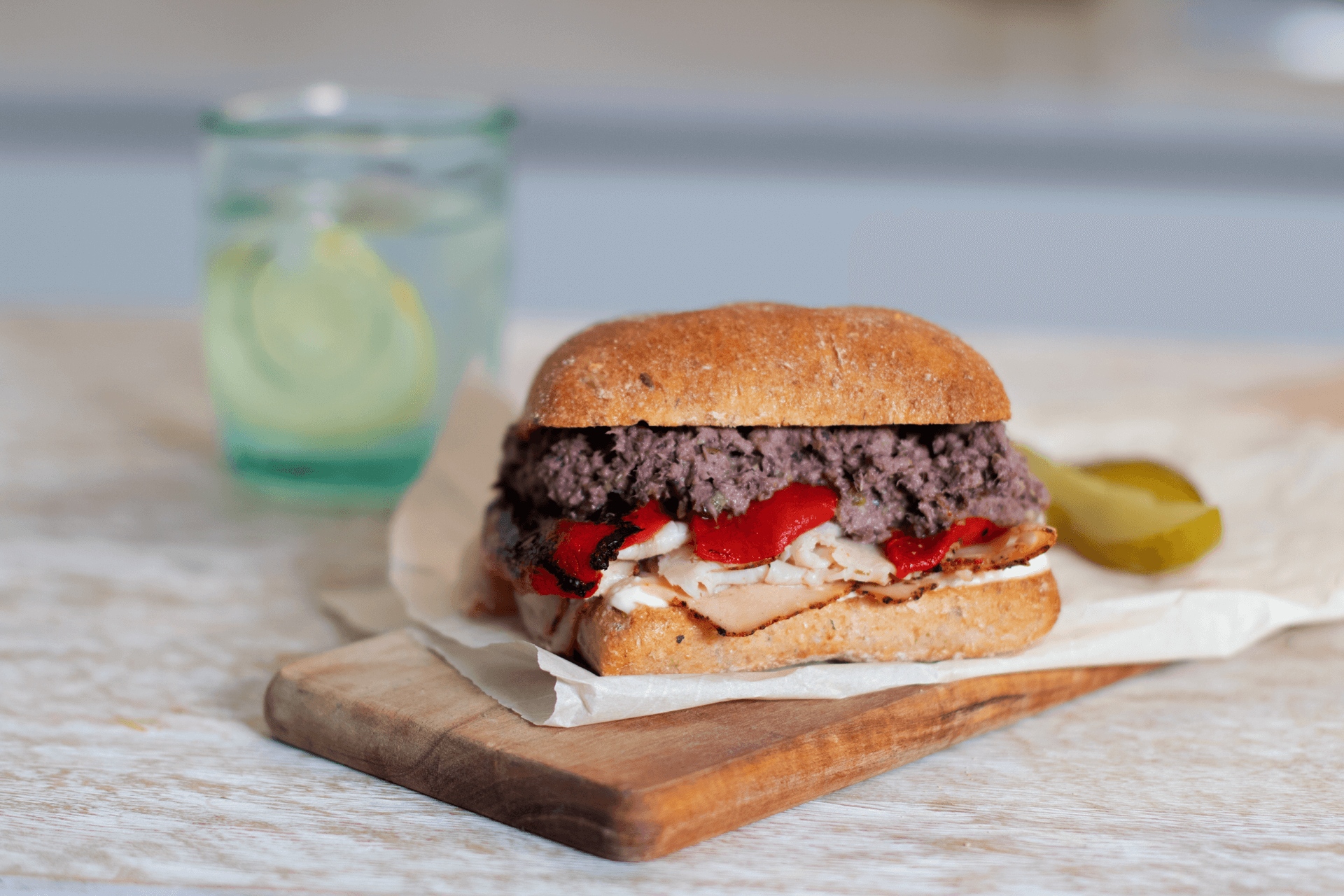 Tuna Tapenade Sandwich
Roasted turkey, delicious red peppers, and a bold tuna tapenade come together in this mighty sandwich. Nothing simple about the flavour! It's just easy to make. Serve with a side of slivered pickles to round it all out.
Ingredients
TAPENADE:
⅔ cup black niçoise olives, pitted
2 tsp garlic, minced
2 tsp capers, drained
6 tsp olive oil
1 can (170g) Ocean's Flaked Light Tuna, drained
1 tsp lemon juice
SANDWICH:
4 focaccia or onion buns
4 tbsp mayonnaise
8 oz roasted turkey, sliced
2 large red peppers, roasted, skinned, seeded and cut in strips
Product Used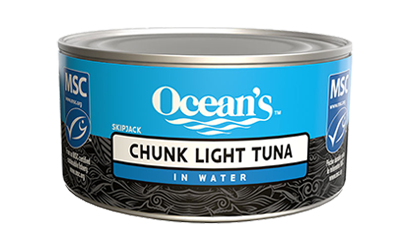 Chunk Light Tuna
Directions
Combine the olives, garlic and capers in a food processor, chop roughly. With the motor running, slowly add the oil and blend thoroughly, forming a paste. Add the tuna and lemon juice, and continue processing until smooth.
Slice the buns in half and spread one side with the tapenade and the other with mayonnaise. Place 2 ounces (about 2 slices) of roast turkey on each sandwich along with 3-4 pepper strips. Put halves together and slice in half. Serve with side salad or crisp raw vegetables.
Tips and Tricks
For faster preparation, buy a jar of roasted red peppers.
Use leftover tapenade as an appetizer with crackers or mix with mayonnaise for an unexpected twist on potato salad.
Substitute turkey for another favourite deli meat or goat cheese.
For those watching their salt intake, use Ocean's Chunk Light Low Sodium Tuna.
Recipe Reviews