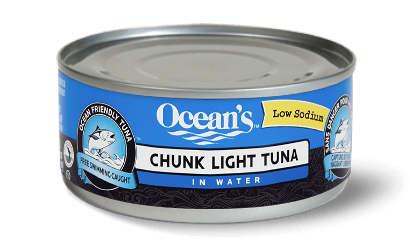 Chunk Light Tuna – Low Sodium
A healthy protein option for anyone watching their sodium intake. It's rich in flavour so you can create quick, healthy and delicious meals.
See Nutritional Information
Product Features
Low in Sodium
12g of protein per 55g serving
Low in fat
Low in saturated fat
Free of trans fat
How Was it Caught?
Caught by Purse Seine vessels without the use of Fish Aggregating Devices (FADs), significantly minimizing harm to untargeted sea life.
Track This Product