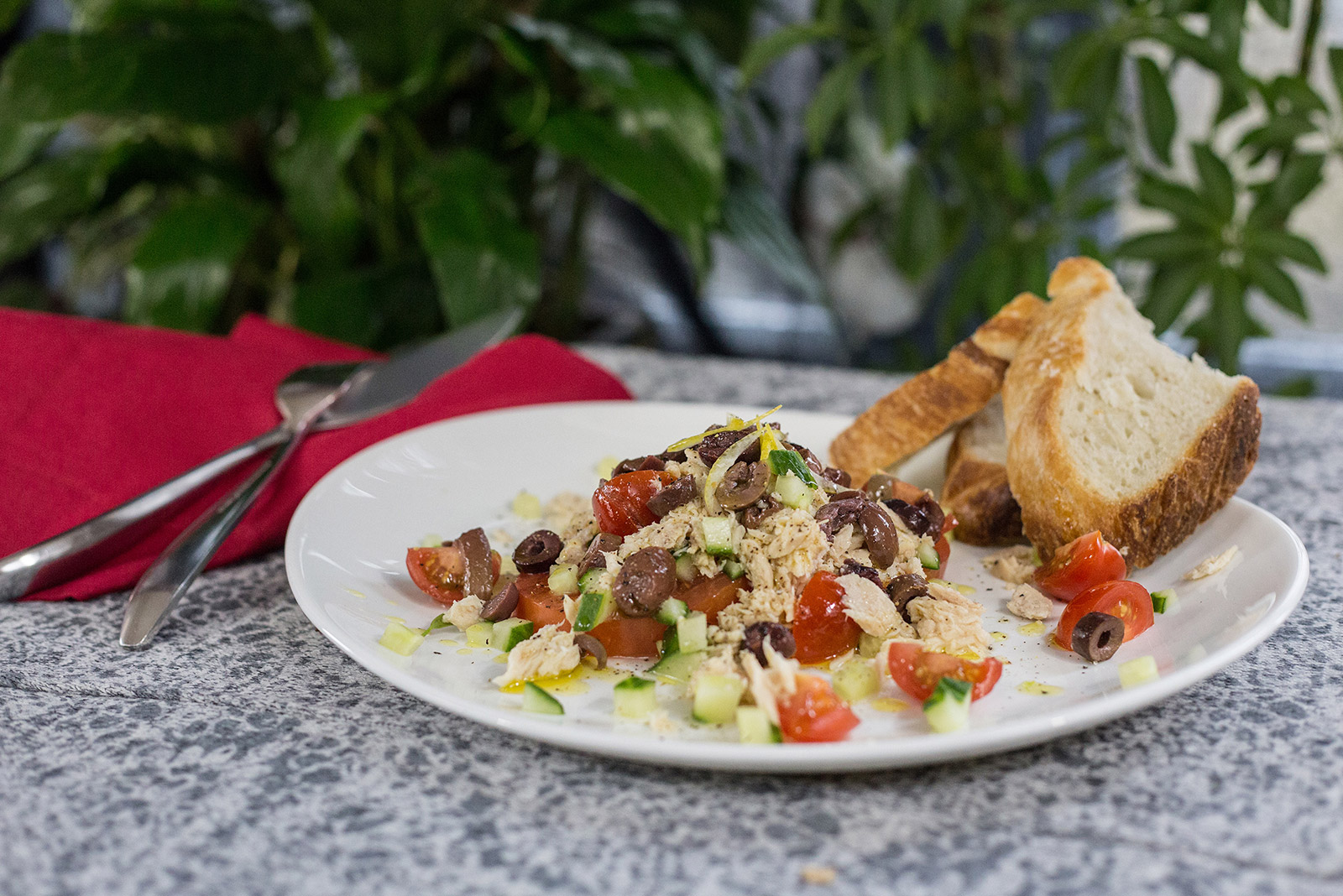 Tuna, Mint, Tomato, and Cucumber Salad
This light and colourful tuna cucumber salad will brighten your day! Have it on its own or serve on toasted bread.
Ingredients
1 can (170g) Ocean's Solid Albacore Tuna, drained
¼ cup fresh mint, chopped
4 large ripe tomatoes, cut into ¼ inch slices
1 ½ seedless cucumber, peeled and diced
1 cup cherry or grape tomatoes, halved
½ cup kalamata olives, sliced
¼ cup extra-virgin olive oil
Juice and zest of one lemon
Freshly ground black pepper
Product Used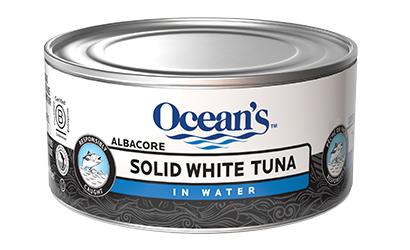 Solid White Albacore Tuna
Directions
In a small bowl, whisk together the olive oil, lemon zest, juice and black pepper.
Layer your salad. First arrange the tomato slices, overlapping slightly, on a serving platter. Sprinkle the cucumber over the tomato slices. Scatter the cherry or grape tomatoes over the cucumber. Sprinkle tuna, and then top with olives.
Garnish with fresh mint and serve.
Recipe Reviews