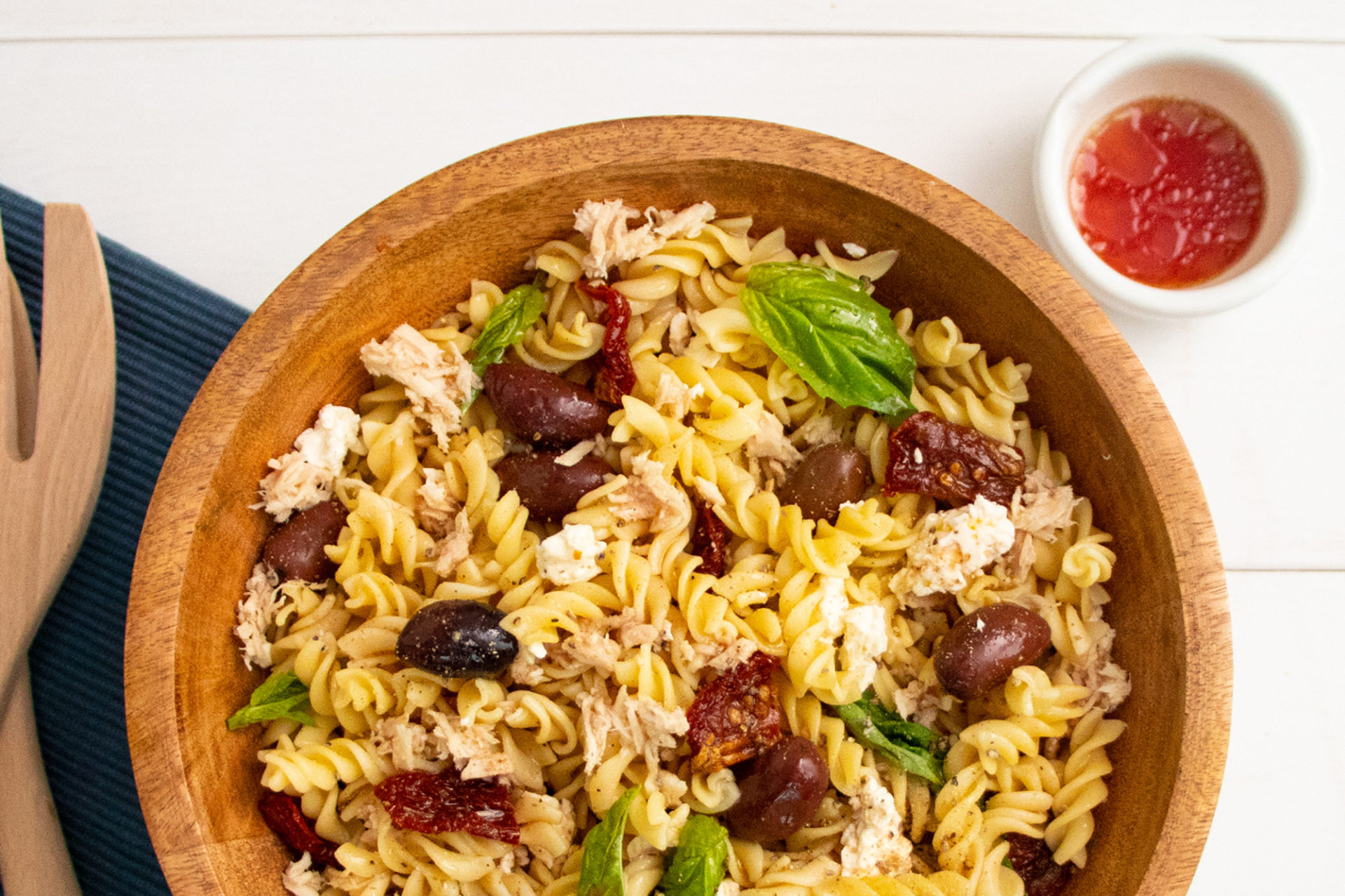 Tuna and Sundried Tomato Pasta Salad
Fresh tasting, healthy, and super easy to prepare tuna pasta salad! Yes, these two foods CAN come together, guilt free!
Ingredients
1 can (170g) Ocean's Flaked Albacore Tuna, drained
¾ cup feta cheese, crumbled
½ cup kalamata olives, pitted and sliced
3 tbsp sundried tomatoes, drained and thinly sliced
1 package (375g) dried fusilli
1 tbsp red wine vinegar
3 tbsp extra virgin olive oil
10 fresh basil leaves, cut in thin slices
Freshly ground black pepper
Product Used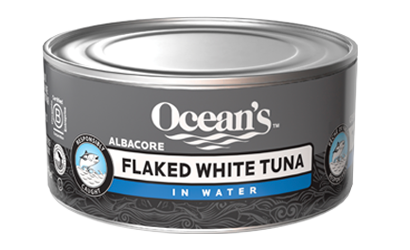 Flaked White Albacore Tuna
Directions
In a large pot, bring salted water to a boil.
Combine tuna, feta cheese, olives, sundried tomatoes, red wine vinegar and olive oil in a large bowl then refrigerate.
Cook the fusilli in the boiling water until al dente, about 9 minutes, and drain. Add to the mixture, and toss.
Season with black pepper, and top with basil just before serving.
Recipe Reviews