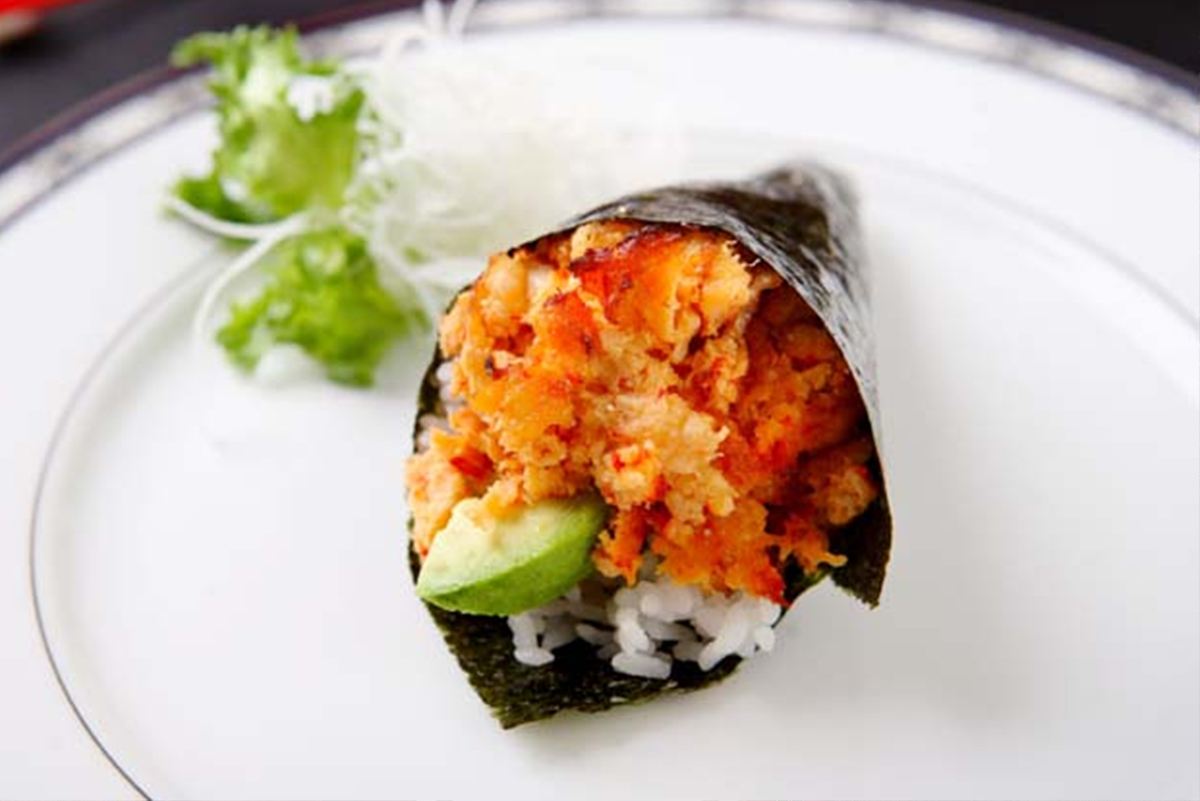 Easy Hand Rolled Temaki Sushi Cones
Delicious, hand-rolled sushi cones that are so easy to make with any of our Ocean's products! Try them with crab meat, tuna, or salmon for a variety of flavour combinations. Adding different veggies and sauces will take this easy snack to the next level!
Ingredients
1 can (170g) Ocean's Crab-meat, tuna or salmon, drained
2 tbsp mayonnaise
3 cups cooked sushi rice (prepare according to package)
4 sheets nori (seaweed sheets)
Wasabi (Japanese hot green horseradish)
Thin strips of cucumber (optional)
Fish roe (optional)
Product Used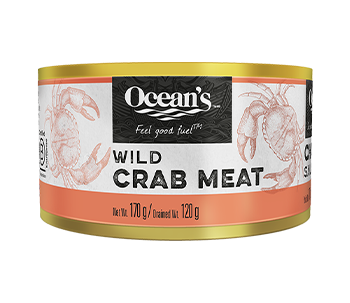 Wild Crabmeat
Directions
Mix the drained crab-meat, tuna, or salmon with the mayonnaise until smooth.
Cut each sheet of nori into quarters. Place 2 teaspoons of rice diagonally across the centre of the square of nori.
Place a small amount of wasabi on your finger and spread along the length of rice. Top with 1 tablespoon of fish mixture. Add any garnish you like. Thin strips of cucumber and some flying fish roe are particularly good in these.
Roll the nori from one corner to the other to create a cone shape to enclose the filling.
Tips and Tricks
Substitute the slices of cucumber with daikon for a crunchier roll.
Try serving these with more wasabi and soya sauce.
Recipe Reviews