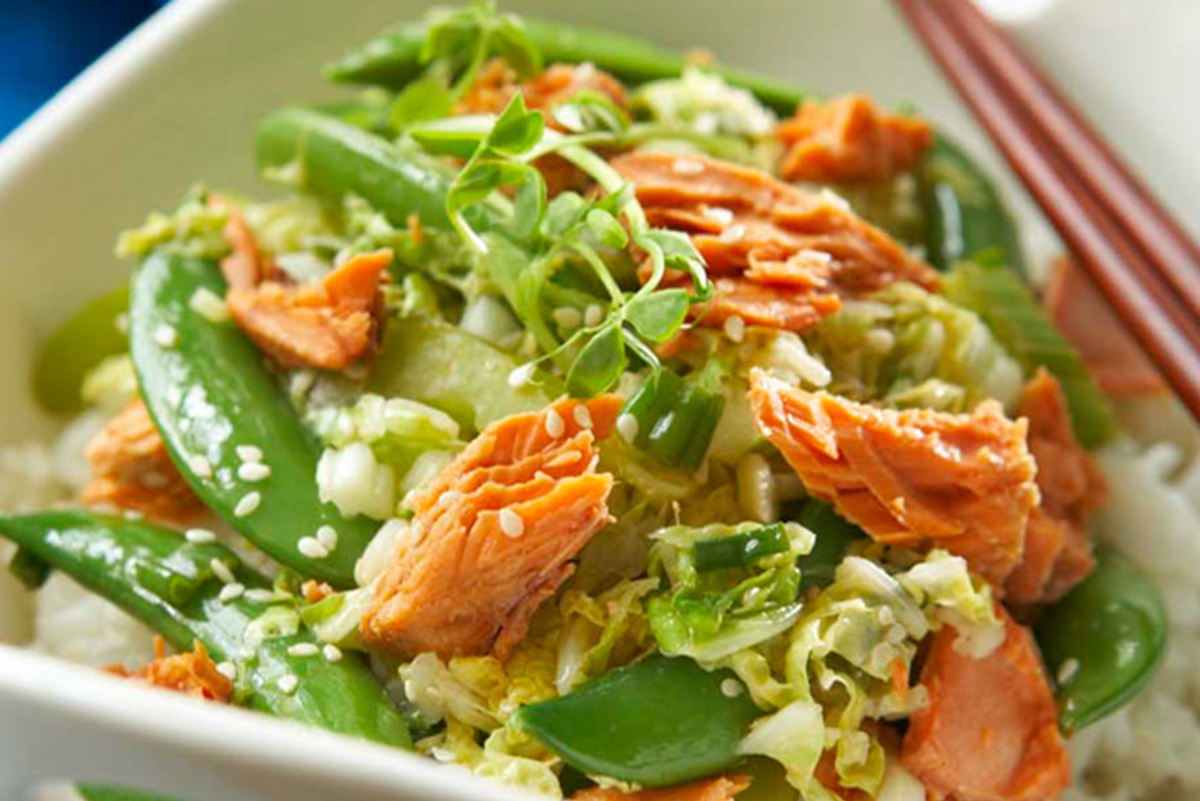 Sesame Salmon Stir Fry
A fresh and pretty take on a quick stir fry. Nothing could be easier than this delicious sesame salmon stir fry!
Ingredients
1 can (213g) Ocean's Wild Sockeye Salmon, drained
4 tbsp sesame oil
¼ cup green onion, chopped
2 tbsp fresh ginger, finely chopped
½ cup celery, sliced
2 cups napa cabbage, shredded
1 cup snap peas
½ cup pea shoot for garnish
2 tbsp sesame seeds for garnish
2 cups white rice, cooked to directions on package
Product Used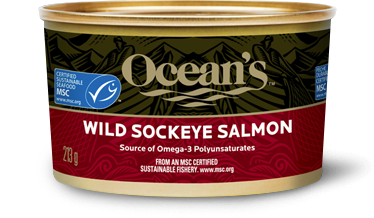 Wild Sockeye Salmon
Directions
Cook rice per directions on package. While rice is cooking prepare vegetables. Drain and flake salmon. Set aside.
In a large, non-stick skillet or wok, heat oil over medium heat; add onion and ginger, sauté until translucent, approx. for 3-5 minutes.
Add celery, snap peas and cabbage and stir fry until crisp-tender, about 2 minutes.
Gently toss in flaked salmon and warm through. Serve on rice.
Garnish with fresh pea shoots and sesame seeds.
Tips and Tricks
Substitute salmon for tuna for a change of pace.
Try a variety of rice to increase the interest of this dish. Coconut rice, Thai black rice, red rice are all interesting choices.
Recipe Reviews