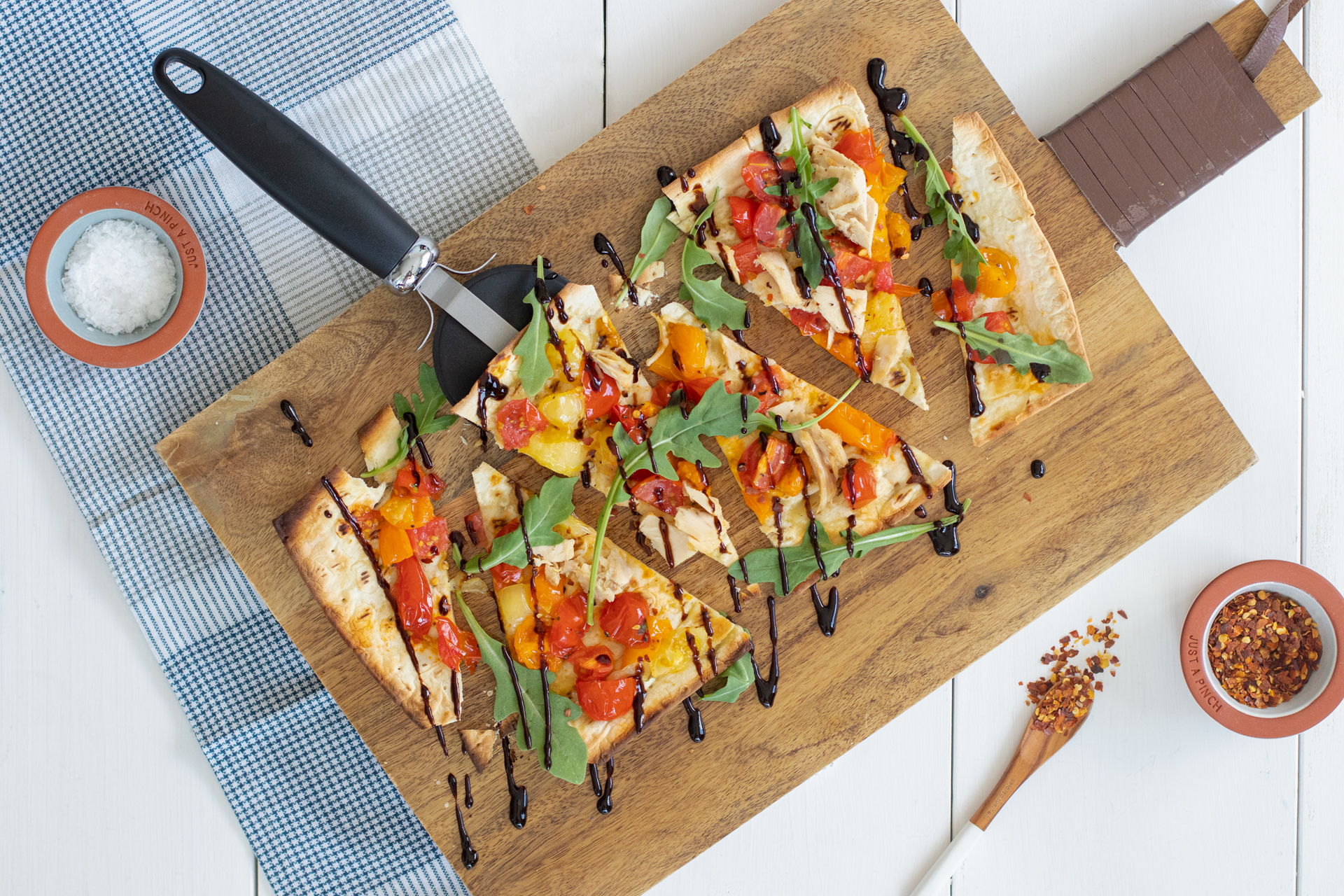 Ocean's Tuna Flatbread
A refreshing twist on an old favourite! This tuna flatbread recipe is simple, yet delicious! You'll crave it even more once it's gone.
Ingredients
1¾ cups

ripe plum tomatoes

, cubed
1 tbsp

garlic

, minced
1 tbsp

onions

, minced
1 tbsp

fresh basil

, coarsely chopped
½ tsp

fresh lemon juice

salt and pepper to taste

⅓ cup

olive oil

1 can (184g or 170g)

Ocean's Solid Albacore Tuna

, drained
8 thick slices

French baguette

½ cup

Parmesan cheese

, grated
Product Used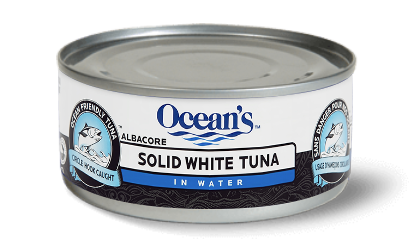 Solid White Albacore Tuna
Directions
Toss tomatoes, garlic and onions in a mixing bowl.
Add basil to the tomatoes, along with the lemon juice, salt, pepper, 2 tablespoons of olive oil, and tuna. Mix and set aside.
Brush olive oil over each slice of bread and toast. Spoon the tomato & tuna mixture over the bread. Serve immediately.

You may also choose to brush each bread slice with olive oil, spoon on mixture, sprinkle parmesan cheese on top and toast.
Tips and Tricks
Add diced, blanched peppers for additional colour.
For an even more sustainable choice, use Ocean's Pole & Line Solid White Albacore Tuna.