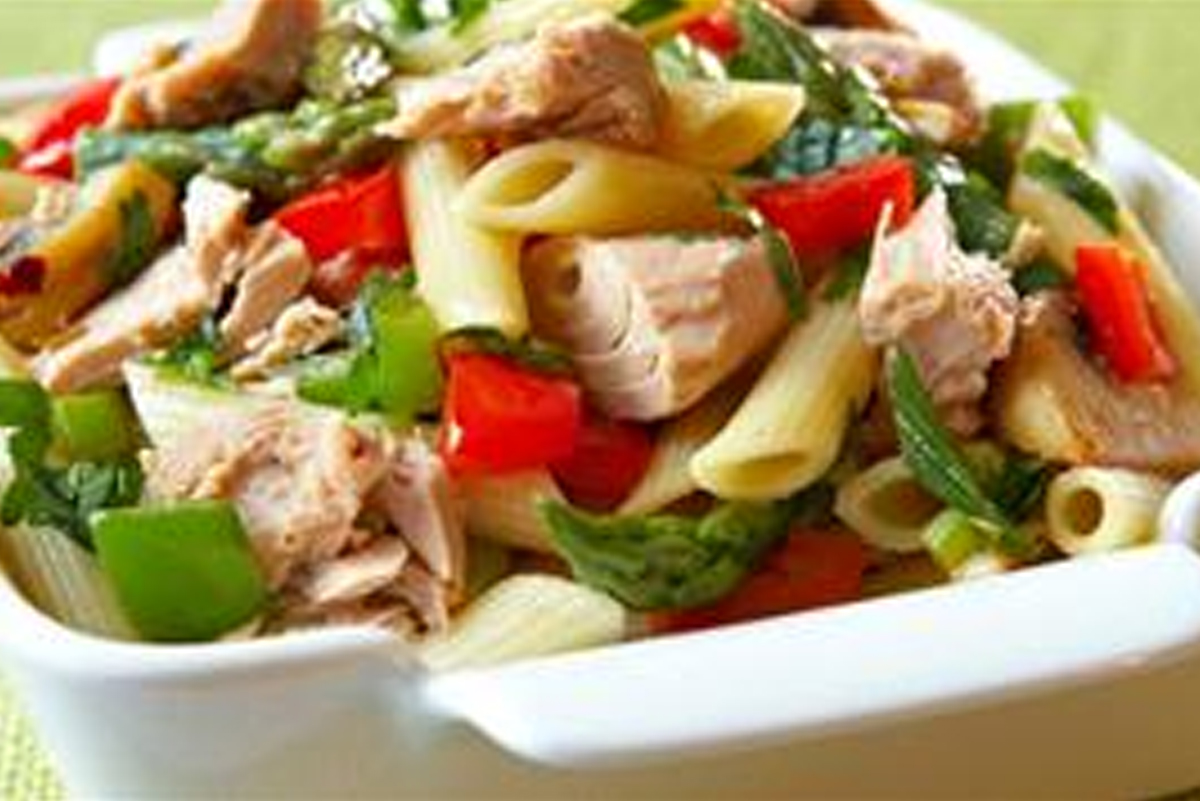 Light and Healthy Tuna Pasta Primavera
This delicious tuna pasta primavera is an excellent way to get your veggies in! Mushrooms, asparagus, peppers, and green onions, the list goes on! Top with lemon, parmesan and black pepper to bring out those fresh flavours.
Ingredients
1 can (170g) Ocean's Chunk Light Tuna, drained
½ pkg penne, farfalle or rotini pasta, cooked to package directions
3 tbsp butter
3 tbsp olive oil
2 tsp garlic, chopped
2 tbsp green onions, chopped
½ cup red pepper, seeded and diced
⅔ cup mushrooms, sliced
½ cup asparagus tips
¼ cup basil and parsley, chopped
¼ cup parmesan cheese, grated
2 tsp lemon juice
Salt and pepper to taste
Product Used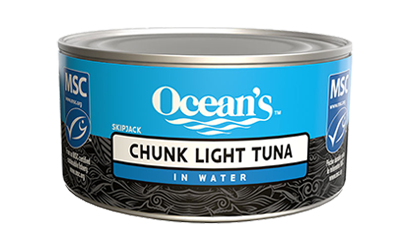 Chunk Light Tuna
Directions
Cook pasta according to package directions. While pasta is cooking prepare the vegetables.
Melt butter over high heat in a heavy saucepan. Sauté mushrooms until brown. Lower heat to medium, add olive oil, garlic, onions, asparagus and peppers, and season to taste. Sauté for 3-5 minutes or until softened.
Turn the heat down to low, add the cooked pasta and fold in tuna, herbs and lemon juice. Sprinkle with parmesan cheese.
Recipe Reviews