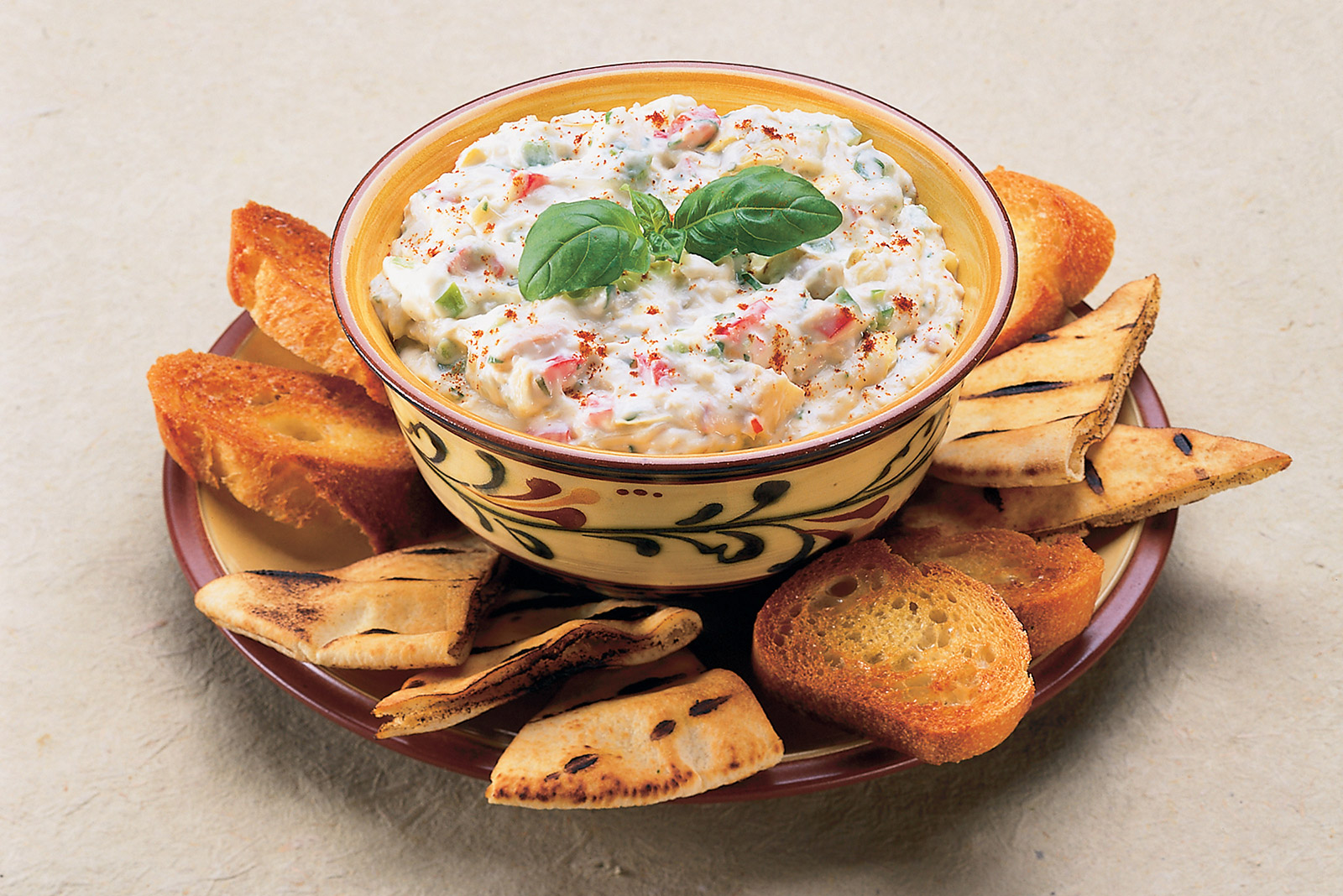 Hot Crab and Artichoke Dip
Who doesn't love hot artichoke dip? We've added crab to this artichoke dip recipe for an extra layer of flavour. It goes great with crostinis and crackers!
Ingredients
1 package (4 oz) light or regular cream cheese
½ can artichoke hearts, chopped
2 tbsp mayonnaise
1 clove garlic
¼ tsp dry basil
¼ tsp onion powder
¼ tsp salt
¼ tsp horseradish
¼ tsp Tabasco sauce
1 can (170g) Ocean's Wild Crabmeat, drained
¼ cup mozzarella cheese, grated
3 tbsp red pepper, finely diced
3 tbsp green onion, finely diced
Product Used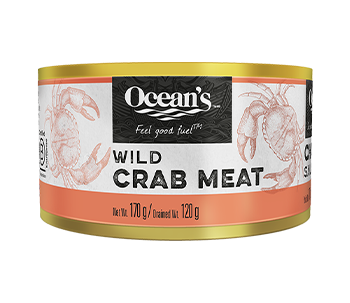 Wild Crabmeat
Directions
In a mixing bowl or food processor, blend cream cheese, mayonnaise, garlic, basil, onion powder, salt, horseradish and Tabasco sauce until creamy. Drain and rinse the crabmeat. Add remaining ingredients and hand stir (do not process) until combined. You want the garnish to be crunchy and visible.
Heat in the microwave for approximately 2-3 minutes until bubbly around the edges. If the cheese is not melted enough, microwave for another minute.
Serve with your favourite crackers, slices of baguette or sliced raw vegetables.
Tips and Tricks
Can also be heated in the oven at 350°F for approximately 15-20 minutes or until hot and bubbly.
Recipe Reviews