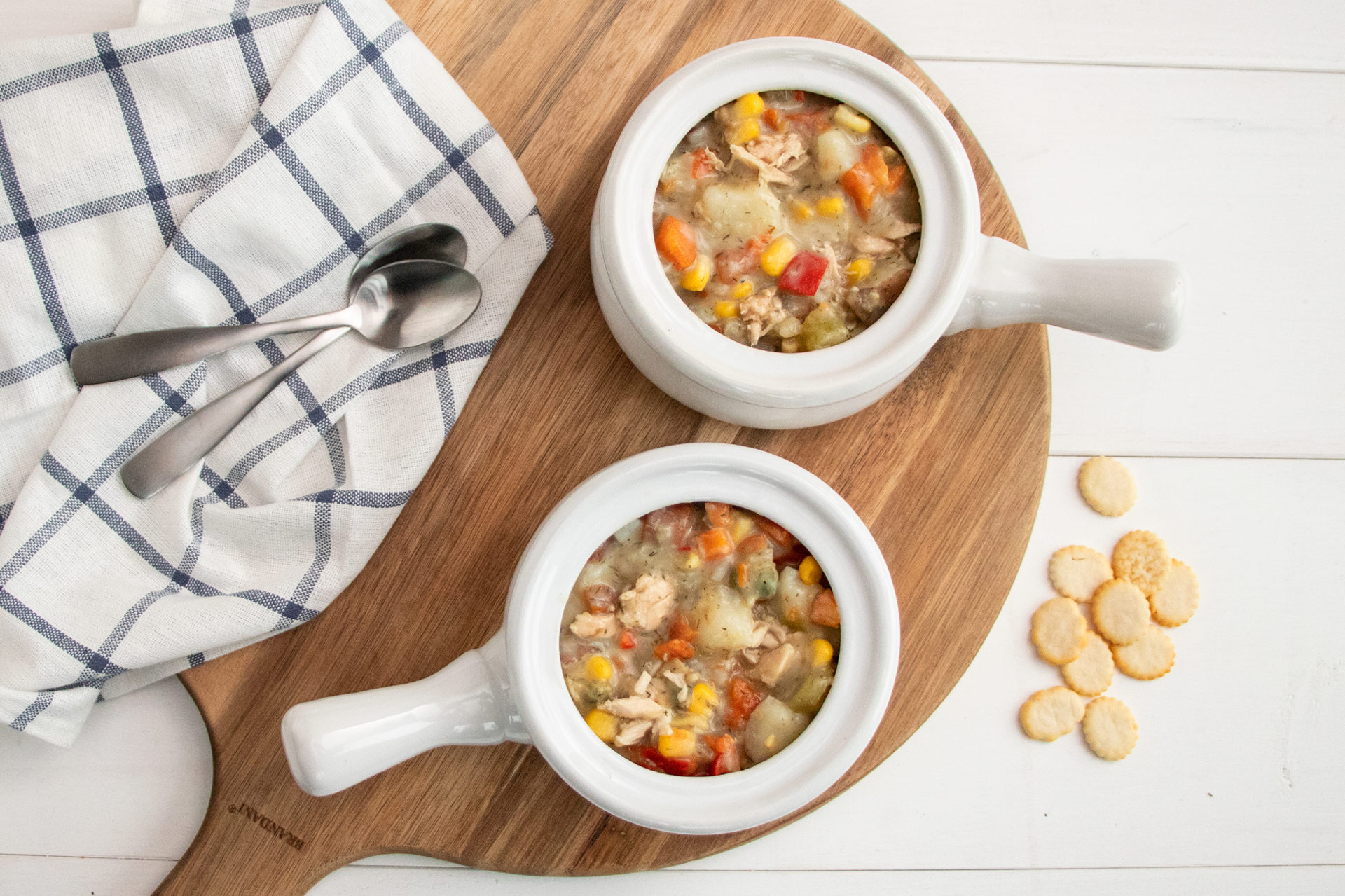 Hearty Pacific Chowder
A classic chowder with a tuna twist! We all love a creamy, hearty, and comforting chowder on any day of the week. Maximize all that flavour with Ocean's Flaked White Albacore Tuna!
It's a real game-changer in this tuna chowder recipe.
Ingredients
3 tbsp butter or margarine
½ cup onions, chopped
1 tbsp garlic, minced
1 can (311g) corn, drained
½ cup carrots, diced
½ cup celery, diced
½ cup red pepper, diced
3 tbsp flour
3 cups clam or vegetable broth
1 tsp dried thyme or dill
salt and pepper to taste
1 cup new red potatoes, cut in 1-inch cubes
2 cans (142g) Ocean's Baby Clams, drained and save juice
1 can (170g) Ocean's Flaked Albacore Tuna, drained
½ cup light cream or milk
2 tbsp parsley, minced
Product Used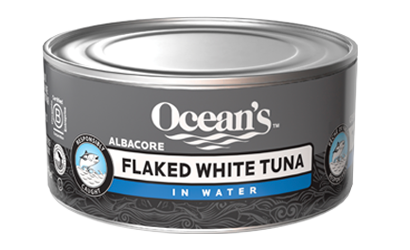 Flaked White Albacore Tuna
Directions
Melt the butter over medium heat in a dutch oven or large pot. Add the onions, garlic, carrots, and celery. Sauté over medium heat until onions are soft and garlic is fragrant.
Sprinkle mixture with flour and cook 1 minute.
Add broth slowly, mixing with the flour to form a paste. Add thyme, corn, red pepper, and potatoes and bring to a boil. Reduce heat to simmer and cook for approximately 10 minutes or until potatoes are tender.
Add the clams, reserved clam juice, tuna and the cream. Bring to a boil. Adjust with salt and pepper to taste if necessary.
Sprinkle with fresh parsley and serve with a green salad or hearty bread.
Tips and Tricks
When reheating, take care not to bring to a boil.
Try adding bacon or specialty sausage to deepen flavour.
Use pink or sockeye salmon instead of tuna if you wish.
For an even more sustainable choice, use Ocean's Pole & Line Solid White Albacore Tuna.
Recipe Reviews