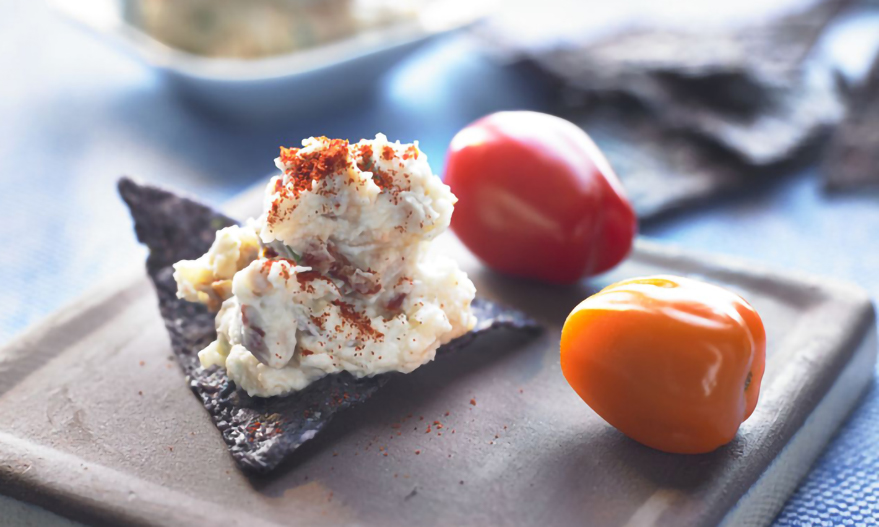 Crab Dip
This crab dip recipe can easily be whipped up in just 10 minutes! Perfect on nachos and fresh pita bread, or stuffed into sweet bell peppers. It's so easy!
Ingredients
1 can (170g) Ocean's Crabmeat, drained
1 tbsp olive oil
½ cup onions, finely chopped
½ cup sundried tomatoes, finely chopped
1 tbsp chives, finely chopped
1 tbsp fresh rosemary, chopped
¼ cup bacon bits
250g mascarpone cheese
1 bag (500g) corn or nacho chips
Product Used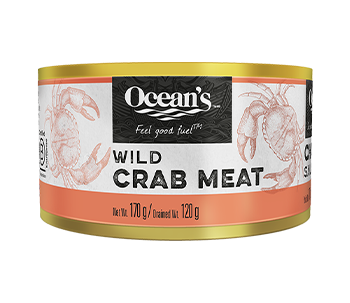 Wild Crabmeat
Directions
Add olive oil and onions to a large non-stick frying pan and sauté over medium-high heat until onions start to soften.
Add sun-dried tomatoes, chives, rosemary, bacon bits and crabmeat. Sauté for 2-3 minutes. Add cheese and stir until melted. Set aside.
Place chips on a large appetizer platter, add 1 tablespoon of crab mixture on each chip and serve.
Tips and Tricks
This dip would also be delicious on pita bread!
Recipe Reviews