This is the day we have all been waiting for! No, we are not talking about the arrival of Saint Nick. We are talking about Sandwich Day! That's right, November 3rd is officially Sandwich Day. While its origins go back to the middle ages, the sandwich as we know it wasn't created until the 18th century by its namesake John Montagu, the 4th Earl of Sandwich. Here at Ocean's, we are very passionate about both tuna and sandwiches. So, what better way to help you come up with amazing sandwich ideas than combining it with our favourite fish! That's right, anything is better between two pieces of bread, but tuna is where it's at. Let's dig in, shall we?
Quick and Delicious
For those that are feeling a bit more pressed on Sandwich Day and unable to really go all out, we have two easy alternatives! First, this Savoury Italian Tuna Focaccia is a no cook, 3 ingredient powerhouse that is ready in only minutes. "How is this possible", you ask? By way of Ocean's magnificent Sundried Tomato Tapenade, of course! It does all the heavy, healthy lifting. This savoury mix of tomatoes, olives, capers and spices is the perfect base for any sandwich. In this case, just slice up a rustic focaccia, spread on your tapenade, and top with some arugula for added flavour and texture. Prepared faster than you can eat it!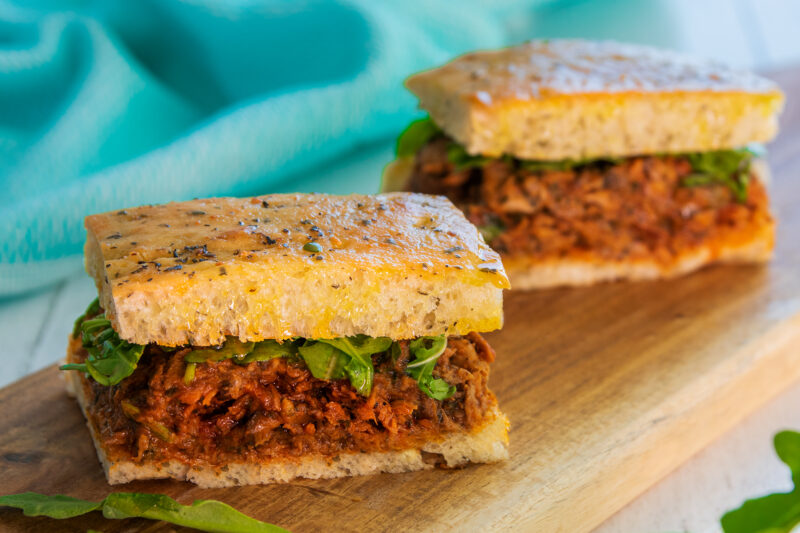 If focaccia isn't your thing and you're craving something a bit more contemporary, consider this Zesty Tuna Wrap instead. It's also a 3-ingredient, no cook meal. It features Ocean's Ginger Lemon Sesame Tuna inside of spinach tortillas and iceberg lettuce. Still ready in under 10 minutes and packing all the flavour you need to make Sandwich Day complete!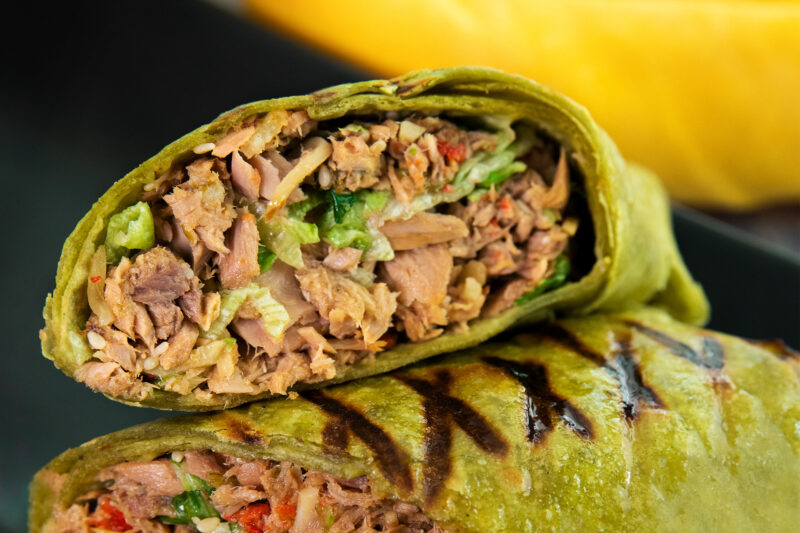 I'mmmmmm meltinnnnnnnngggg
For those of you who have no problem being more extravagant with your tuna sandwich, we offer you the Tuna Apple Melt. This melt has something for everyone. Its filling is an array of healthy ingredients including granny smith apple, celery and pickle. Needless to say, this melt has crunch for days! The recipe also calls for a cup of cheddar cheese, which pairs very well with apples. Be sure to splurge and get a quality cheddar for the right attitude! These melts are ready in about 5-10 minutes.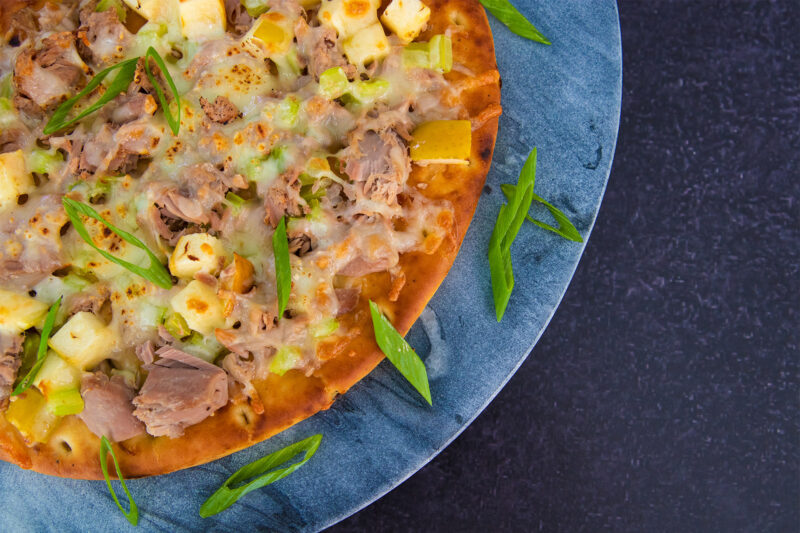 For Those Who Aren't Feeling So Crusty
Finger sandwiches are fun and make great hors d'oeuvres. So, if you are planning on being social on Sandwich Day, give these Tuna Finger Sandwiches a whirl. That is right, the crusts are coming off! These fun little finger foods feature Ocean's Flaked Light Tuna, which has 14 grams of protein per serving! The directions couldn't be easier, combine the tuna with the rest of the non-bread ingredients spread on bread of your choice and serve! The complementary flavours provided by parsley, dill, and dijon ensures they won't last long!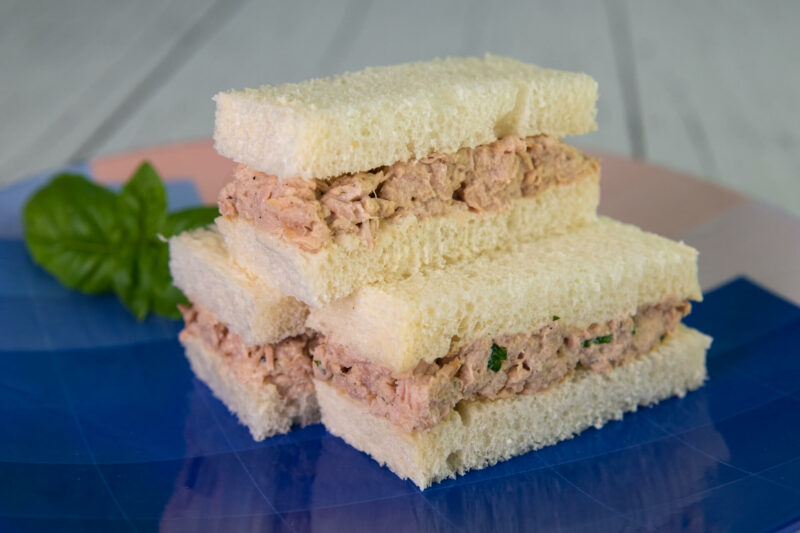 Spice It Up
Is your palette feeling clamouring for some more heat on Sandwich Day? These Black Pepper Tuna Rolls are just what you need. These bites as rich and filled with fire. 
No matter your preference for Sandwich Day, Ocean's has got you covered with great options that the Earl of Sandwich himself would love. If you want more inspiration, please visit oceans.ca. Happy Sandwich Day everyone! 
Comments