If you read our latest post, you know all about our new Ocean's canned tuna in oil! You also know that this new tuna comes in three flavours made with high-quality infused oils. If you didn't run out to stock up on all three flavours right away, we really don't know what you're waiting for! But, we'll use the opportunity to tell you all about each of these three distinctive flavours and even share some recipe inspiration.
Solid Light Tuna in Olive Oil
The classic taste of olive oil adds just a hint of olive flavour and rich, smooth texture to large flakes of light tuna in our tuna in olive oil. It's a great way to incorporate lean protein and healthy fats to salads and pasta dishes.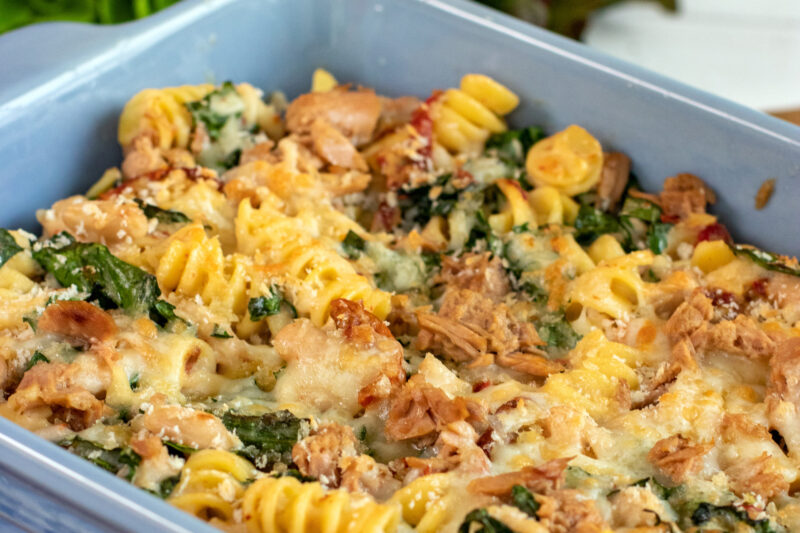 The ultimate comfort food, everyone should have a go-to tuna casserole recipe in their arsenal and we think this one might just be ours. Comforting warm noodles, gooey cheese and tuna in olive oil combine with nutritious kale and kidney beans to make the perfect weeknight meal.
Solid Light Tuna in Basil Infused Oil
We've done some informal polling and even the most skeptical among those new to tuna couldn't resist our canned tuna in basil infused oil. And let's be honest, this isn't surprising: the bright flavour and aroma of basil is truly impossible to resist. Perfect on its own, this tuna is also an ideal way to add protein AND dressing to a salad in one shot.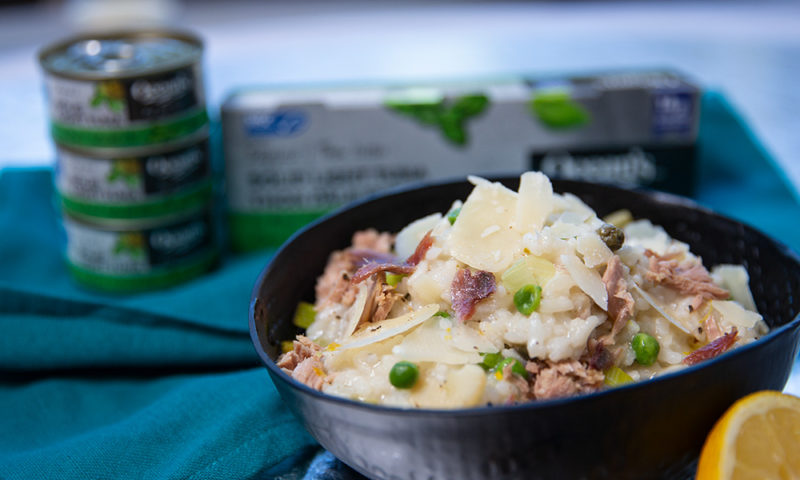 Another great comfort food, this risotto is perfectly flavoured with our tuna in basil infused oil. Tender leeks and sweet green peas add colour and nutrients to this creamy dish.
Solid Light Tuna in Chili Infused Oil
With just a touch of spice, our light tuna in chili infused oil is flavourful, smooth in texture and versatile. Grab some crackers and top them with this tasty source of protein, add a little kick to pasta or make a satisfying sandwich, like this Chili Tuna Banh Mi: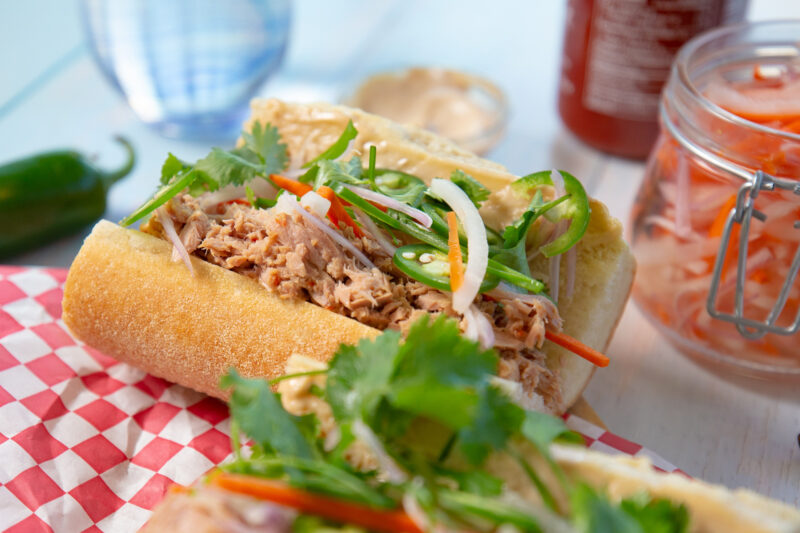 If you're looking for a lively, fresh tasting recipe then look no further than our Vietnamese-inspired Chili Tuna Banh Mi. The bright flavours of carrots, cucumber, cilantro and daikon get a little spicy kick from tuna in chili infused oil all on a soft French baguette. Make it for a quick weeknight dinner or pack it for the perfect handheld lunch.
We know you probably don't need any more reasons to try Ocean's tuna in oil, but we can't talk about this new product without mentioning that it's Marine Stewardship Council certified sustainable. So, not only is it the best choice for your family's health, it's also the best choice for the environment.
Comments