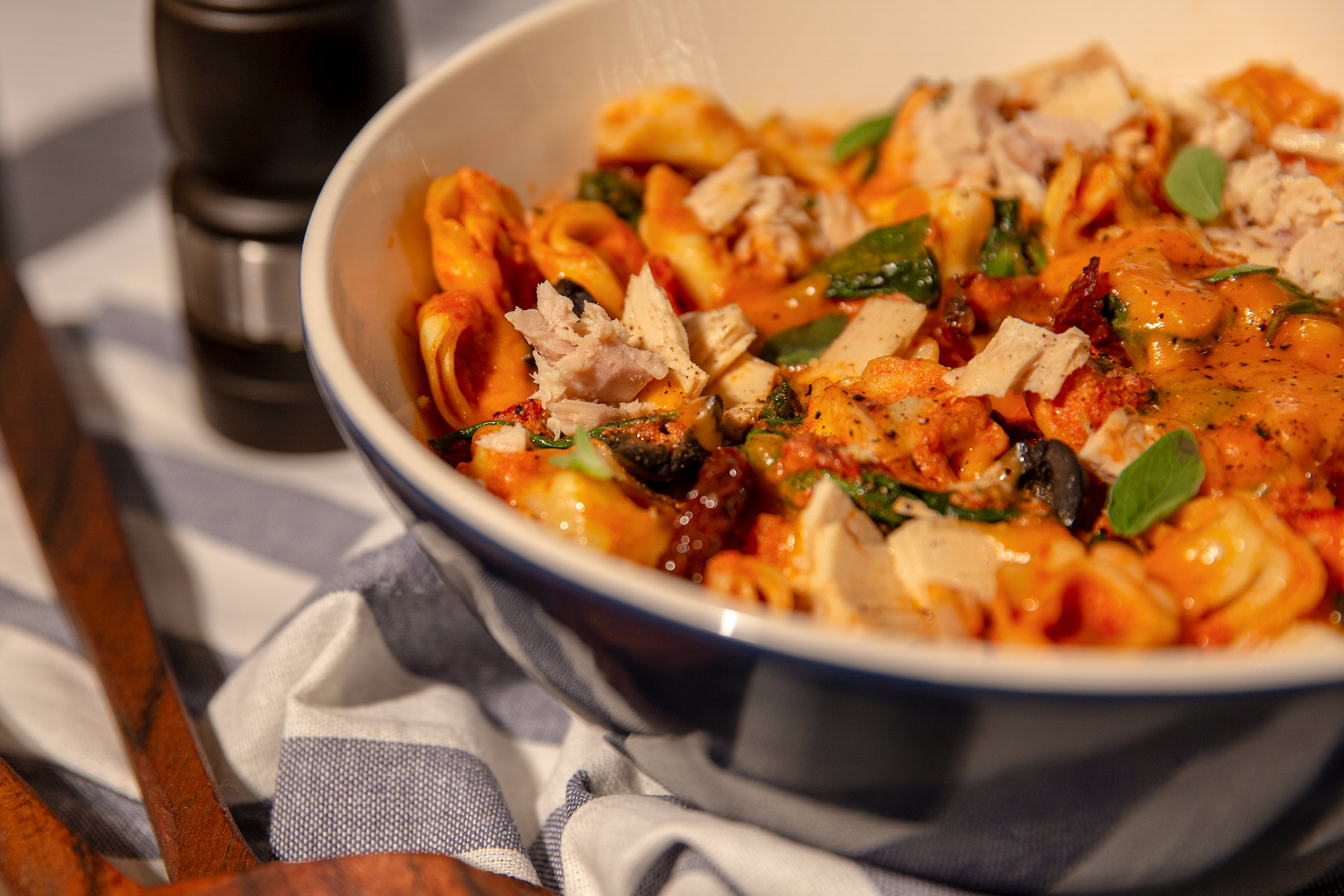 Creamy Tuna Tortellini Pasta
Ingredients
500g cheese tortellini
1 tbsp olive oil
2 medium shallot, thinly sliced
3 cloves garlic, thinly sliced
¼ tsp chili flakes
½ cup sundried tomatoes, roughly chopped
½ cup pitted black olives
2 tbsp tomato paste
1 jar (530ml) Authentica Siciliana sauce
1 can (170g) Ocean's Solid White Tuna, drained and flaked
1 cup heavy cream
2 cups spinach
1 cup cheddar cheese, grated
Salt and pepper, to taste
Product Used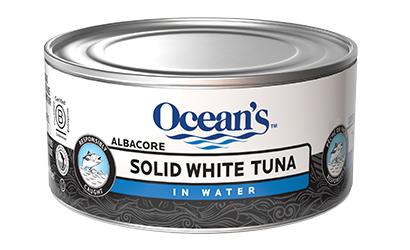 Solid White Albacore Tuna
Directions
Cook tortellini according to the package instructions in a large pot of salted water. Drain and set aside.
Meanwhile, heat olive oil in a large skillet over medium-low heat.
Add shallot, garlic and chili flakes and cook for 5 minutes or until fragrant.
Add in sundried tomatoes, olives and tomato paste and cook for 2-3 minutes.
Add in the Authentica Siciliana sauce, tuna and tortellini and bring to a gentle simmer.
Add in the cream and cook for another 2-3 minutes. Taste and season with salt and pepper, if needed.
Stir in the spinach and cook for 2 minutes or until wilted.
Top with cheddar cheese and cracked black pepper. Serve.
Recipe Reviews