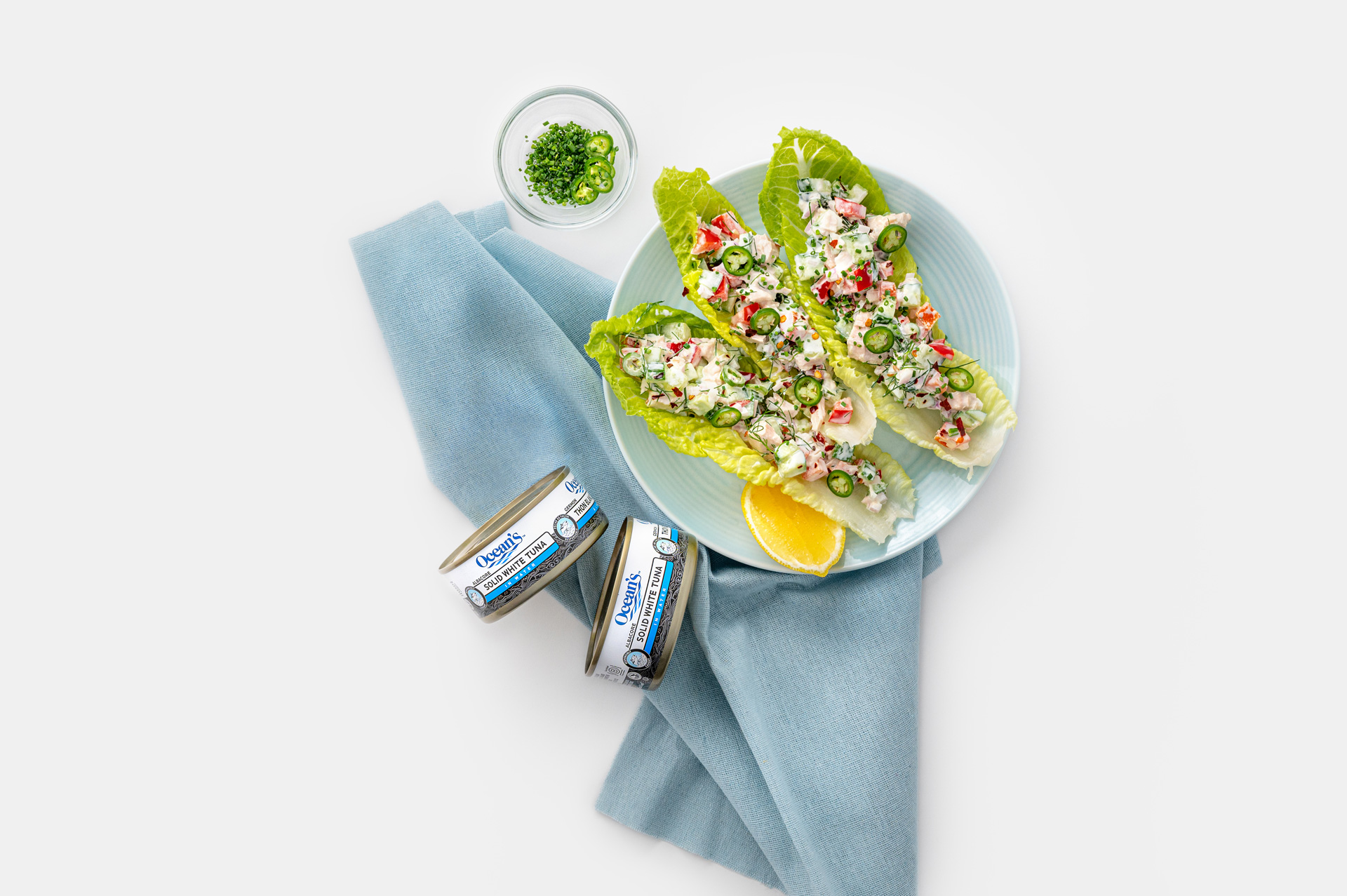 Tuna Lettuce Boats
Packed with protein and flavour, this light, quick, and refreshing lunch option is perfect for days when you're on the go. Row, row, row your boat – it's smooth sailing through the day!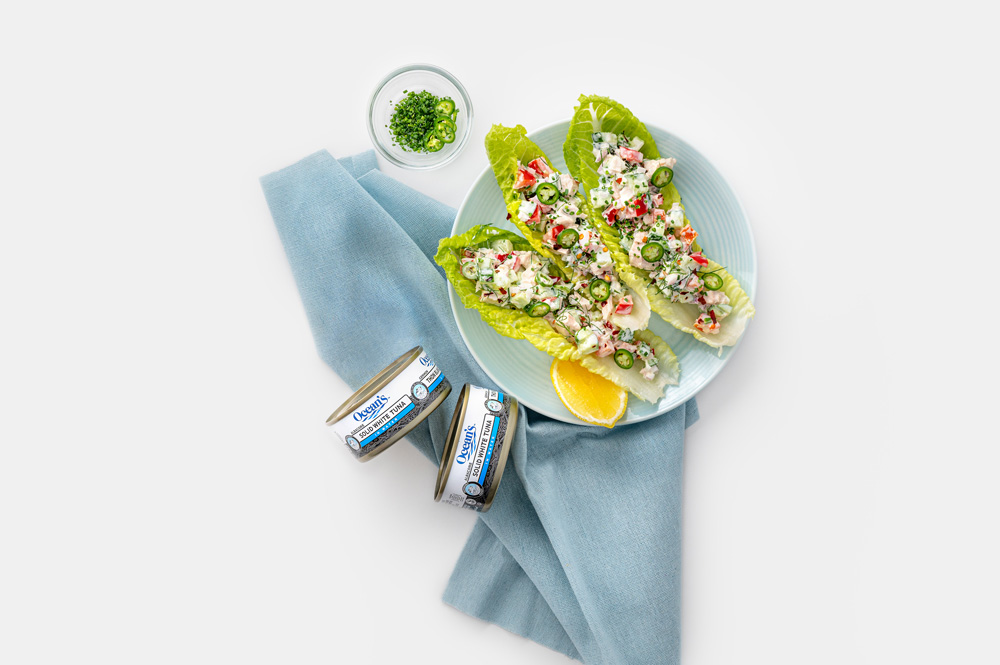 Ingredients
2 cans (170g) Ocean's Solid White Albacore Tuna in Water, drained and flaked
⅛ cup red onion, small dice
½ red pepper, diced
1 Persian cucumber, diced
1½ tbsp mayo
2 tbsp caper, drained
½ lemon, juice
A pinch of chili flakes
6 pieces romaine lettuce
1 tbsp dill, roughly chopped
1 serrano pepper, thinly sliced
Salt and pepper to taste
Product Used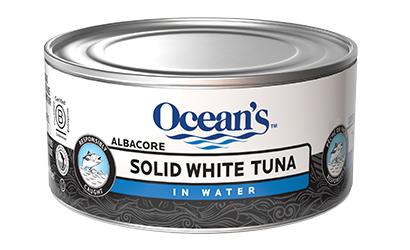 Solid White Albacore Tuna
Directions
In a medium bowl, add all ingredients (except the romaine, dill, and serrano pepper) to a bowl and mix to combine. Season with salt and pepper.
Divide the mixture between 12 pieces of romaine.
Garnish with the dill and serrano peppers and serve.
Recipe Reviews