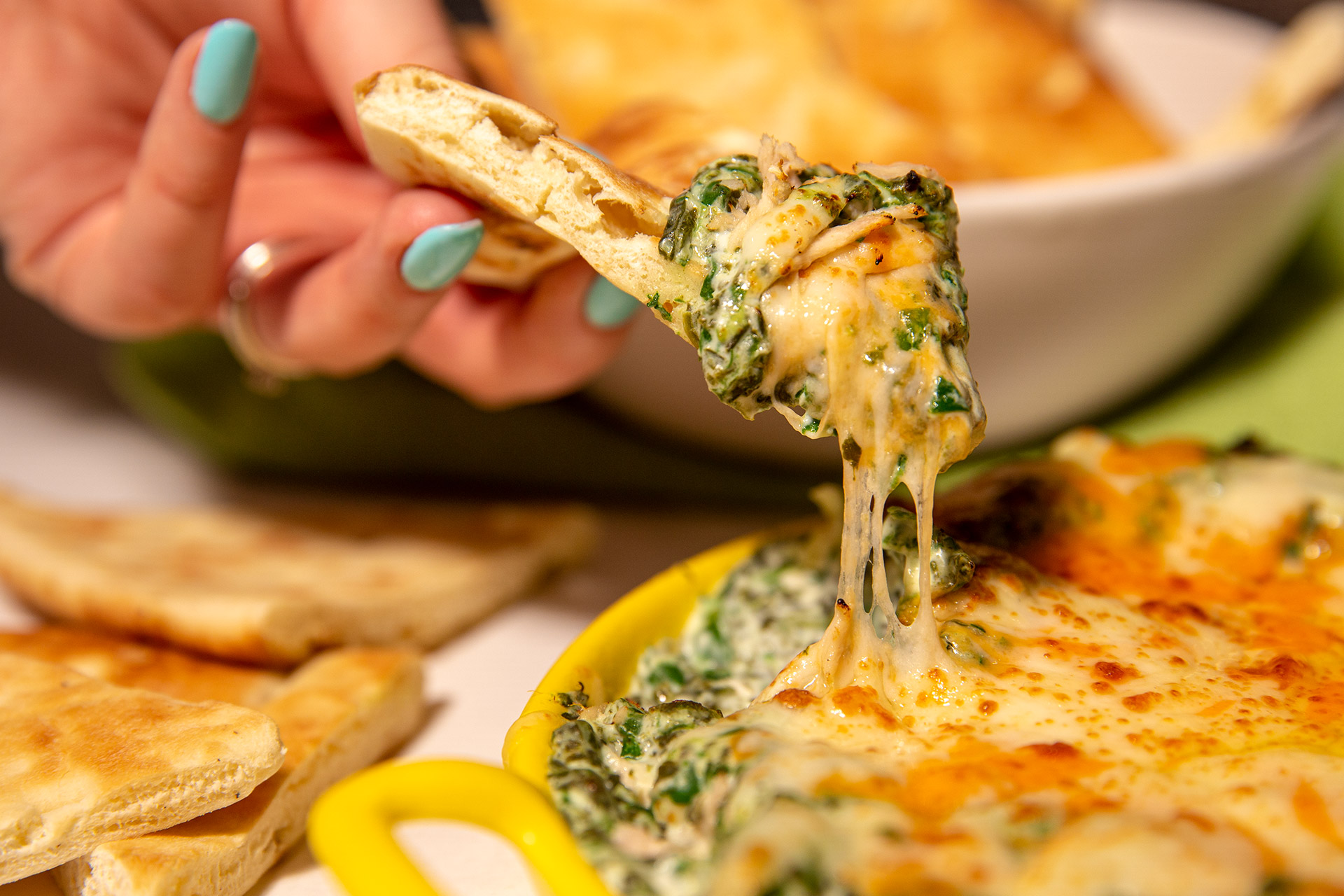 Shamrock Tuna Spinach Dip
Ingredients
10 cups spinach
1 cup cream cheese
1 cup sour cream
¼ cup parmesan, grated
1 tsp worcestershire
⅛ tsp cayenne pepper
1 can (170g) Ocean's Flaked White Tuna, drained
1 cup cheddar cheese, grated
Pita, chips or crackers, for serving
Product Used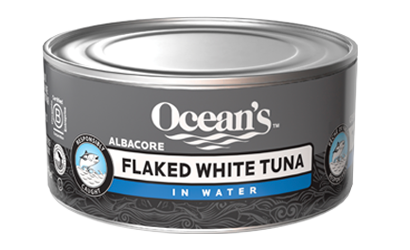 Flaked White Albacore Tuna
Directions
Preheat the oven to 400°F.
Bring a pot of salted water to a boil. Add the spinach. Cook for 2 minutes. Drain the spinach and leave it in the colander to cool.
In a mixing bowl, combine the cream cheese, sour cream, parmesan, worcestershire and cayenne. Stir until well incorporated.
Squeeze the moisture out of the spinach using a paper towel or a tea towel. Finely chop the spinach and mix it into the cheese mixture. Gently fold in the tuna. Add to a small cast iron skillet or baking dish.
Scatter the grated cheddar cheese on top and bake for 15 minutes or until bubbling.
Remove from the oven and let sit for 5 minutes before serving. Serve with pita, chips or crackers.
Recipe Reviews