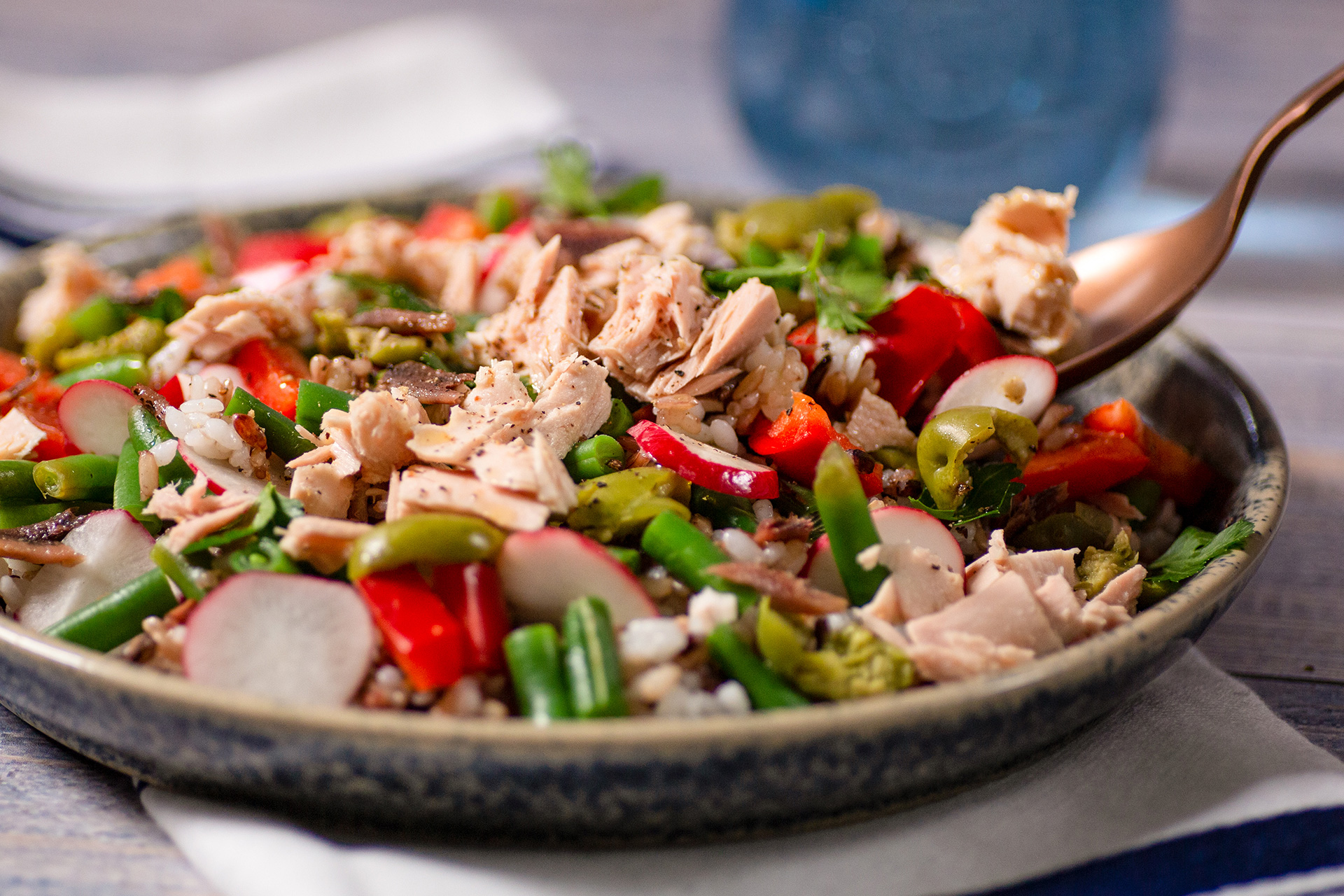 Spring Seafood Salad with Wild Rice
Here's a bright and flavourful salad for you to try! Savoury seafood on a bed of yummy wild rice and an irresistible dressing! So good!
Ingredients
DRESSING:
½ cup olive oil

2 tbsp white wine vinegar

1 tbsp lemon juice

1 clove garlic, grated

1 tbsp dijon mustard

Salt and pepper, to taste
SALAD:
2 cups wild rice

½ can (50g) Club Des Millionnaires Anchovies, roughly chopped
1 can (170g) Ocean's Solid White Tuna

4 radishes, thinly sliced

2 cups green beans, cut into ½ inch pieces

1 red pepper, diced

½ cup olives, roughly chopped

½ cup dill, roughly chopped

½ cup parsley, roughly chopped 
Product Used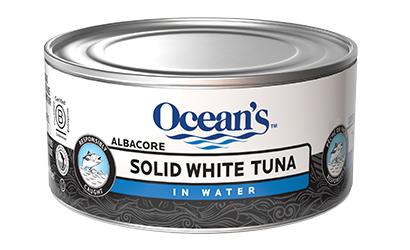 Solid White Albacore Tuna
Directions
Cook rice according to instructions on the package. 

Blanch green beans by simmering in boiling water for 2 minutes before plunging in an ice bath. Drain and set aside.

Whisk the dressing ingredients together.

Toss all ingredients together in a bowl and mix well to combine. Season with salt and pepper.
Recipe Reviews