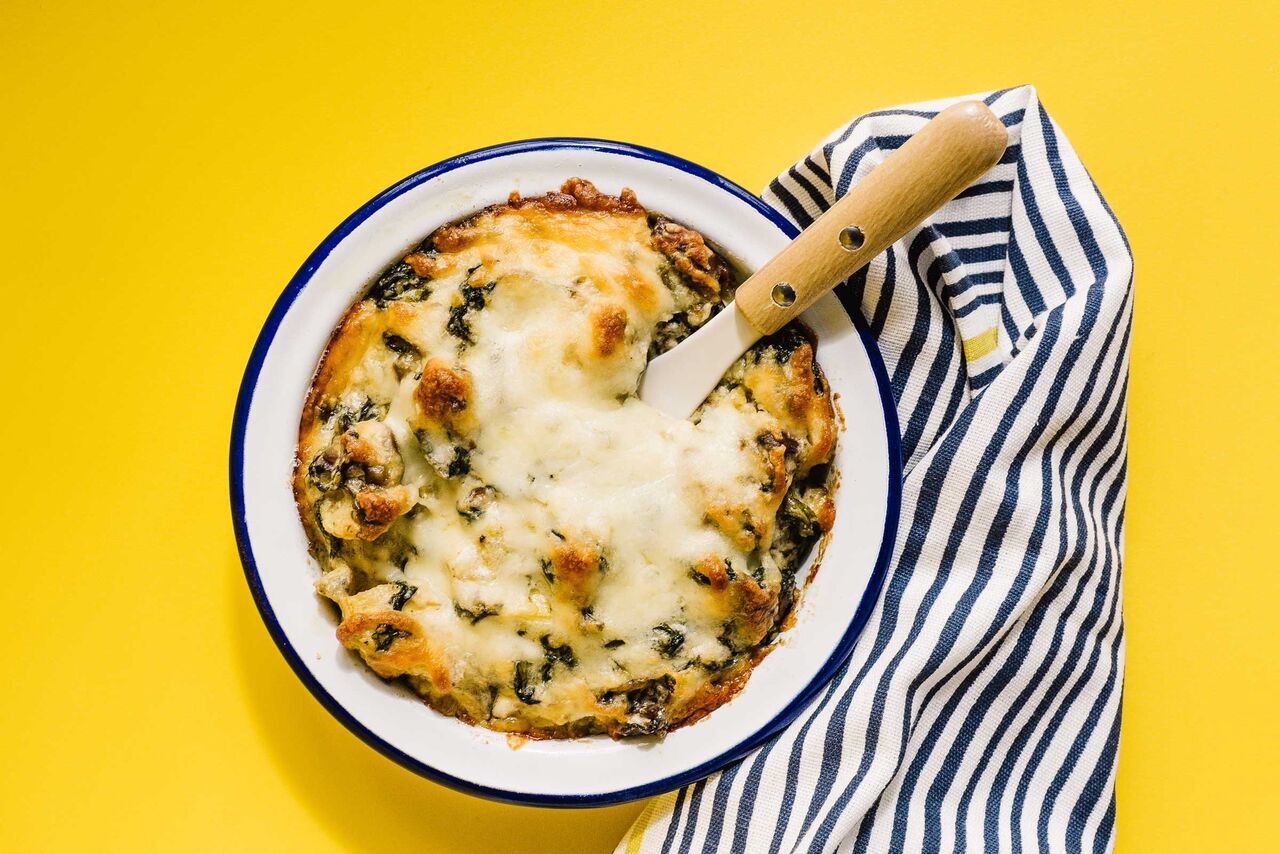 Smoked Oyster Dip
Try this hot artichoke, spinach, and smoked oyster dip recipe served with crackers or warm bread. It's the perfect quick snack for game day or get-togethers! A savoury twist on a creamy classic.
Ingredients
Vegetable oil for the pan
1 clove garlic, minced
10 oz fresh baby spinach
125g cream cheese, room temp
½ cup sour cream
¼ cup mayonnaise
1 can artichoke hearts, drained and chopped
2 cans (85g) Ocean's Smoked Oysters in Sunflower Oil, drained
¾ cup shredded mozzarella, divided
Salt and freshly ground black pepper
Product Used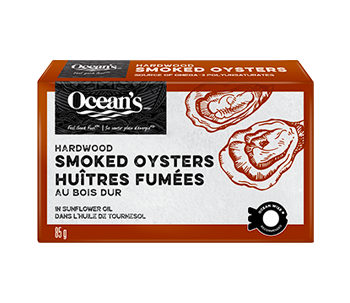 Smoked Oysters in Sunflower Oil
Directions
Heat the oven to 400°F.

Heat a bit of oil in a large frying pan over medium heat. Add the garlic and cook, stirring, until golden, about 1 minute. Add the spinach and cook until just wilted. Cool and squeeze out the excess liquid. Roughly chop.

In a large bowl, mix together the cream cheese, sour cream, and mayonnaise. Stir in the spinach, artichoke hearts, oysters, and half of the shredded cheese. Season with salt and pepper to taste. Spoon into an oven-safe dish and top with the remaining cheese. Bake until dip is bubbly and the cheese is golden brown, about 20-30 minutes.

Serve hot with toasted baguette, crackers, pretzel crisps, or tortilla chips.
Recipe Reviews