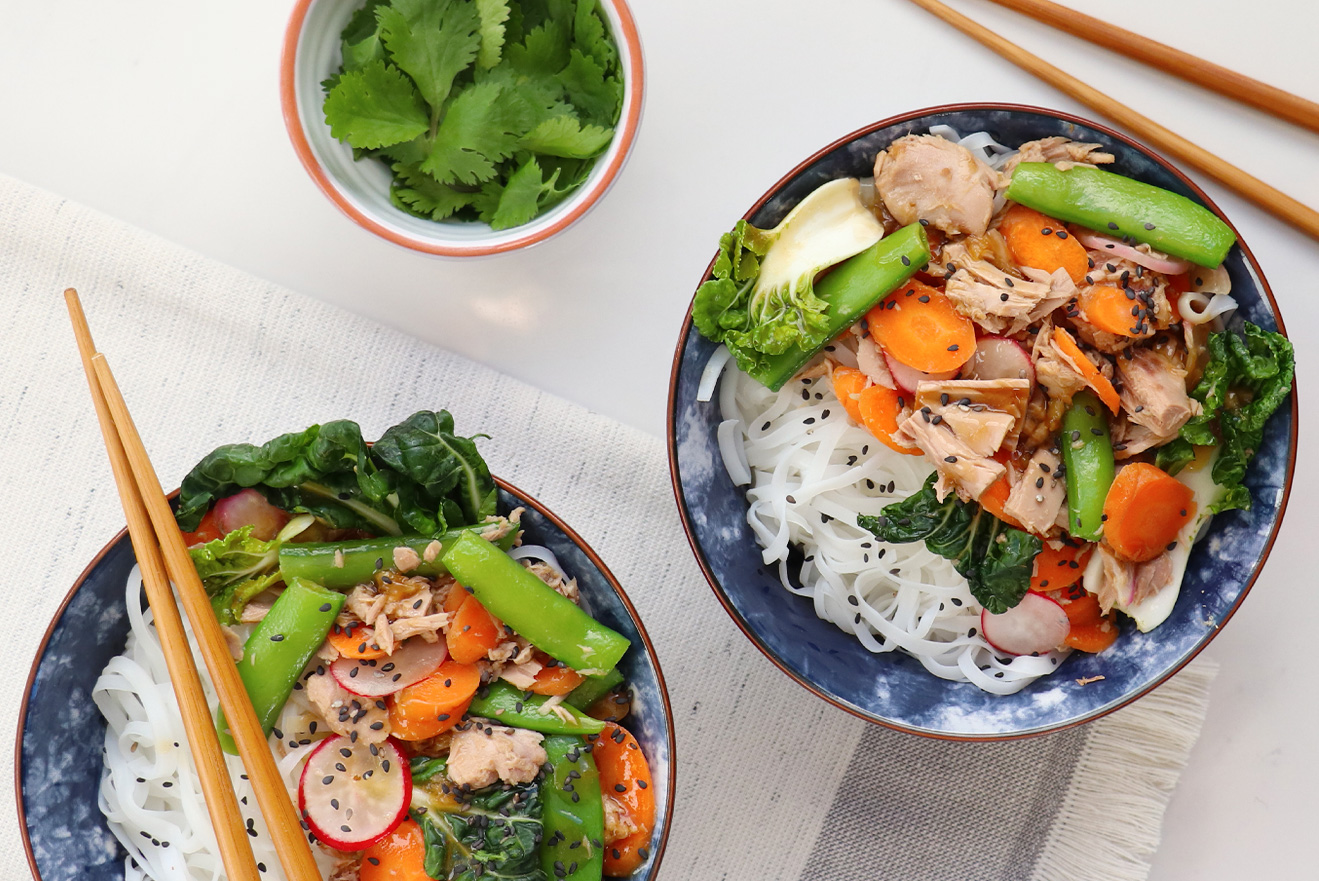 Seafood & Ginger Stir Fry
The perfect weeknight dinner hack. This easy seafood stir fry is delicious with rice or noodles!
Ingredients
1 tbsp oil
1 ½ tsp fresh ginger, minced
1 ½ tsp fresh garlic, minced
1 ½ cups vegetable stock
2 tbsp soy sauce or tamari sauce
2 tbsp brown sugar
⅓ tsp Tabasco sauce
Salt and pepper to taste
1 tbsp lemon or lime juice
1 tbsp corn starch
1 tsp sesame oil
2 tbsp rice wine
¼ cup oil
2 cans (170g) Ocean's Pole & Line Chunk Light Tuna or (180g) Ocean's Pink Salmon, drained
1 cup surimi- imitation crab, optional
4 cups stir fry vegetable mix, fresh or frozen
4 cups cooked rice or noodles
Product Used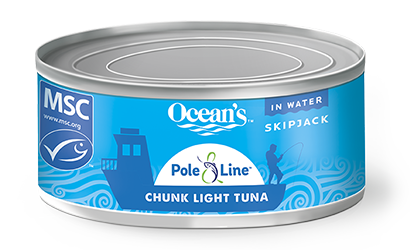 Pole&Line Chunk Light Tuna
Directions
Heat the oil in a small saucepan. Add the ginger and garlic and stir fry for 30 seconds over medium heat to bring out the flavour. Add the stock, soy sauce, brown sugar, Tabasco, sesame oil and lemon juice. Bring to a boil, stirring.
Dissolve the corn starch in the rice wine and whisk into the sauce. Heat until sauce thickens and reaches a full boil. Simmer for 30 seconds. Remove from heat and set aside.
Heat the oil in a large skillet over high heat until very hot. Add the vegetables and sauté until crisp-tender, about 1-2 minutes. Add the sauce, the tuna or salmon and surimi and season to taste. Heat through briefly and serve at once over rice or noodles.
Tips and Tricks
Garnish with toasted sesame seeds, cashews or toasted peanuts.
Substitute your own favourite fresh vegetables if time allows.
For those watching their salt intake, use Ocean's Chunk Light Low Sodium Tuna.
Recipe Reviews