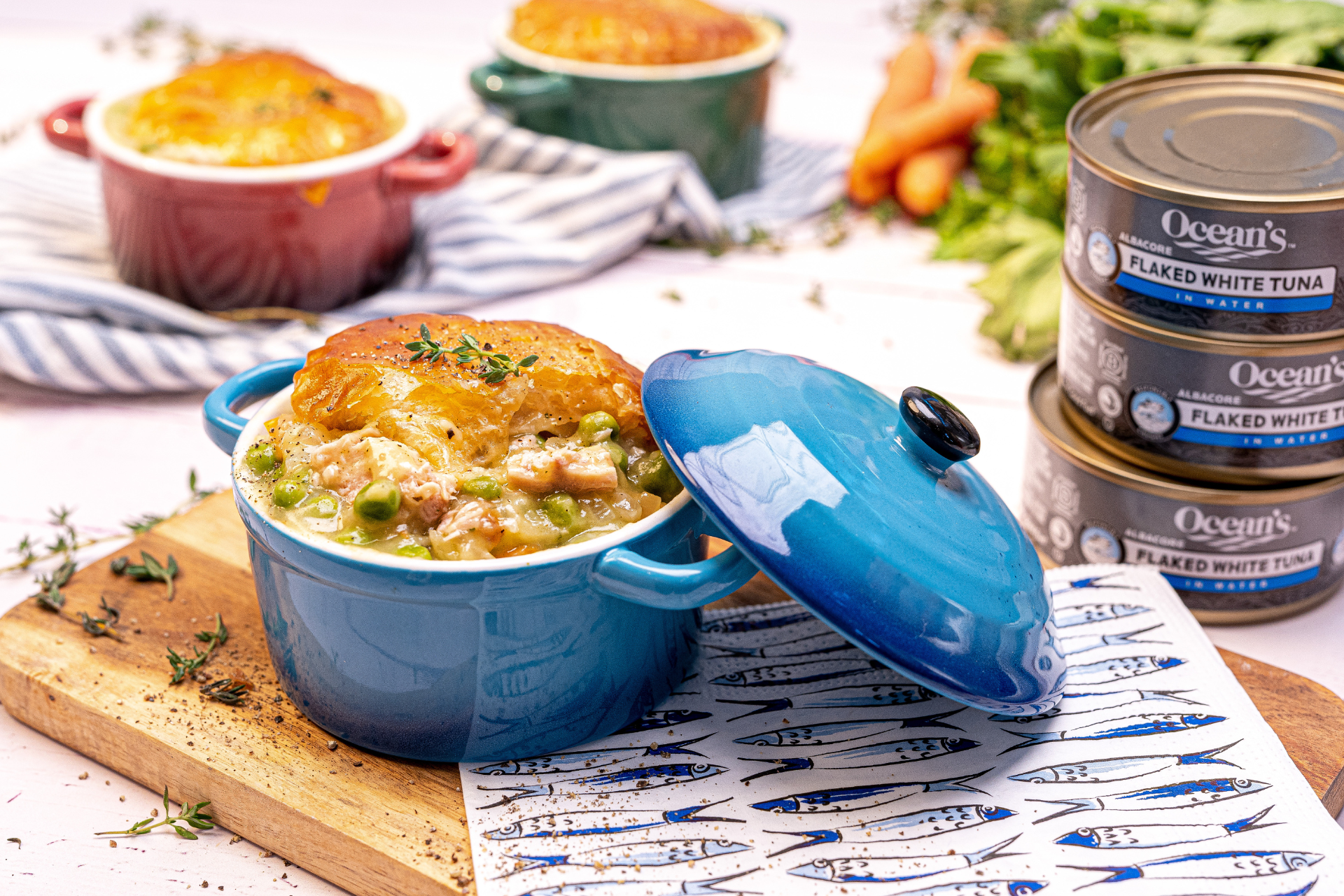 Mini Tuna Pot Pies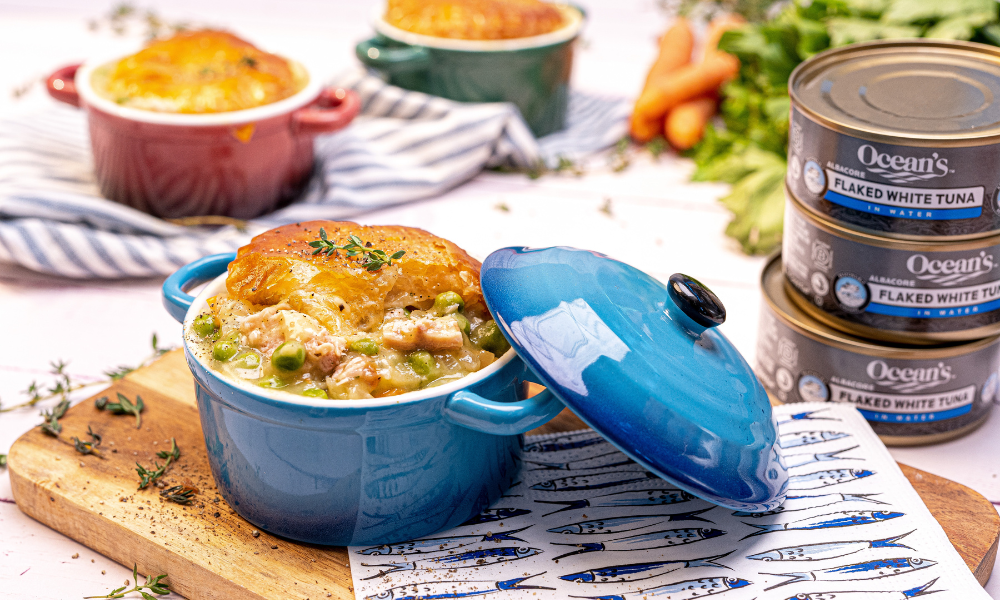 Ingredients
3 tbsp unsalted butter

1 small onion, diced

3 carrots, diced medium

3 celery stalks, diced medium

2 tsp fresh thyme leaves

1 tsp fresh rosemary, roughly chopped

¼ tsp nutmeg

3 tbsp all-purpose flour

3 cups chicken broth

3 cans (170g) Ocean's Flaked White Albacore Tuna, drained 

1 ½ cups green peas

1 sheet puff pastry, thawed in the refrigerator

1 egg, beaten 

Salt and pepper to taste
Product Used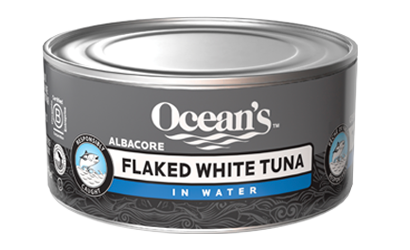 Flaked White Albacore Tuna
Directions
Preheat the oven to 375

°F

. 

Melt butter in a medium-sized pot over medium-low heat. Add onion, carrot, and celery and cook for 5-8 minutes or until softened. Add thyme, rosemary and nutmeg. Season with salt and pepper.

Add flour and mix everything to combine. Cook for 2 minutes. 

Add broth ½ cup at a time, stirring frequently. Season with salt and pepper. 

Stir in the tuna and green peas. 

Gently roll out your thawed puff pastry. Place your ramekin upside down on the pastry and use a knife to trace the edges and cut out 6 circles that are the perfect size for your dishes. Cut a cross hatch in the center of each circle. 

Pack each ramekin with the tuna filling and then top each with a puff pastry circle. Brush with the beaten egg.

Place the six ramekins on a baking sheet and bake for 25-35 minutes or until golden brown and bubbling in the center.
Recipe Reviews