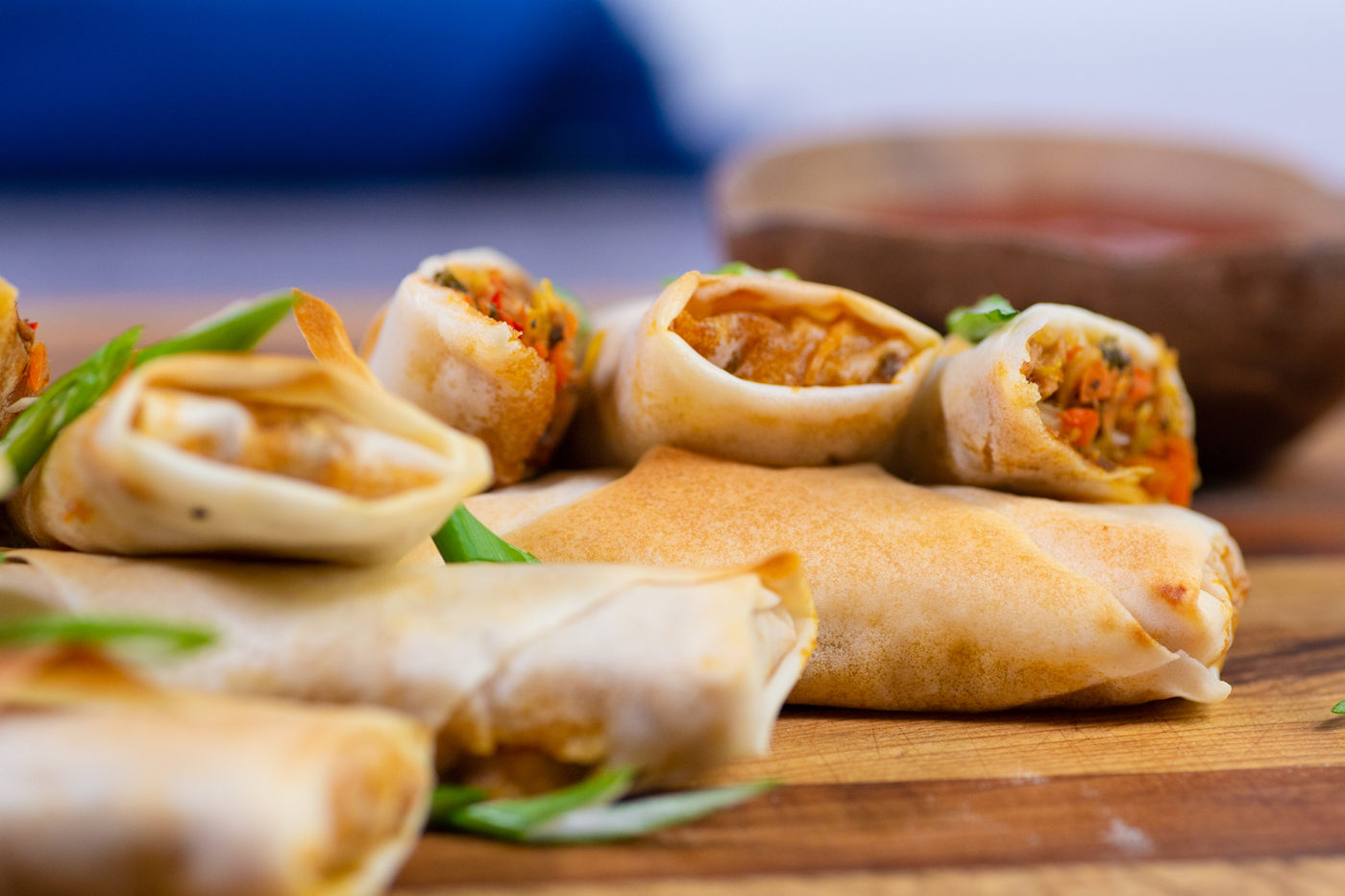 Healthy Peri Peri Spring Rolls
These Healthy Peri Peri Spring Rolls are fun and easy to make and enjoy! They make a great starter or meal prep addition. Serve with a tangy sauce or savour all that Peri Peri flavour on its own!
Ingredients
12 spring roll papers

 

1 tbsp olive oil

 

4 cups napa cabbage, shredded

 

1 red pepper, thinly sliced

 

2 large carrots, grated

 

4 green onions, sliced

 

3 garlic cloves, grated

 

1 can (170g) Ocean's Flaked Light Tuna, drained

 

3 tbsp store bought or homemade Peri Peri sauce

 

2 tsp dried oregano

 

1 tsp cornstarch

 

2 tsp cold water

 

2 tbsp lemon juice

 

Salt and pepper, to taste

 

2 tbsp olive oil, for brushing

 
Product Used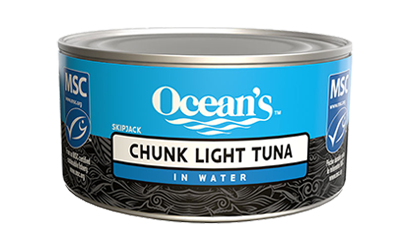 Chunk Light Tuna
Directions
Heat olive oil in a large pot over medium heat. 

Add cabbage, red pepper, carrot, green onion and garlic and cook until softened, but not overcooked, 6-8 minutes. 

Add the tuna, peri peri sauce and dried oregano and mix to combine. Turn heat to medium-high.

 

In a small bowl, whisk together cornstarch and cold water to make a slurry. Wait until the pot is hot and add this to the pot and stir until well combined. Continue cooking for 2-3 minutes.

Remove from heat and add lemon juice. Season to taste with salt and pepper. Place in the fridge to cool for 30 minutes.

Preheat the oven to 425°F.

To roll the spring roll, place one wrapper in front of you in a diamond shape. Place two tablespoons of the tuna mixture near the bottom of the diamond and pat down so the mixture forms a solid rectangular shape. Roll the bottom of the wrapper up and around the mixture and tuck in. Fold in the sides of the diamond and continue to roll upward. Place on a plate while you roll the others.

Brush each spring roll with a bit of oil. Bake for 20 minutes, flipping each spring roll halfway through. 
Tips and Tricks
You can substitute the Peri Peri Sauce with any hot sauce of your choice. 
Recipe Reviews