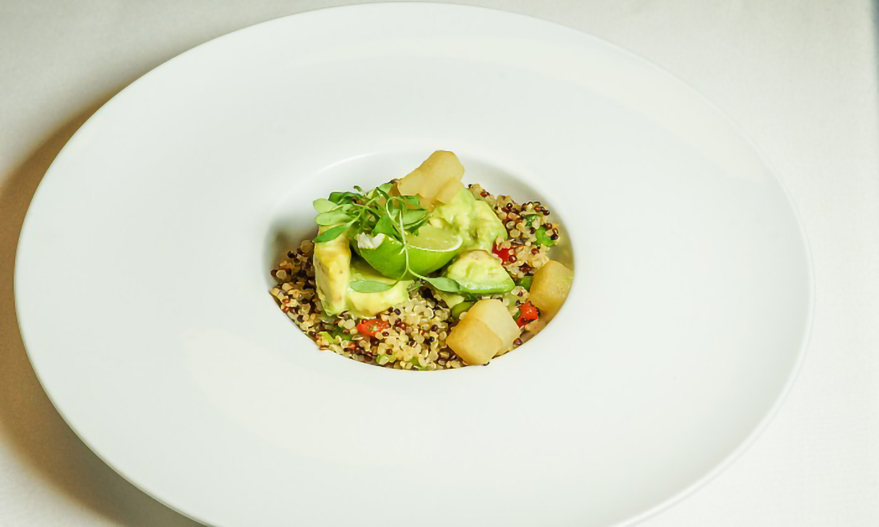 Happy Tuna Bowl
The definition of a bowl of Feel Good Fuel! This happy tuna bowl lives up to its name.
Ingredients
2 cans (170g) Ocean's Pole & Line Flaked Light Tuna
2 tbsp extra virgin olive oil
¼ cup onion, finely diced
1 cup tri-coloured quinoa
2 ½ cups vegetable stock
1 ½ cups frozen sweet peas, thawed
½ cup celery, finely diced
½ cup red pepper, finely diced
1 slightly ripe avocado, diced
1 tbsp cilantro, finely chopped
1 lime, juiced
Salt and pepper to taste
Product Used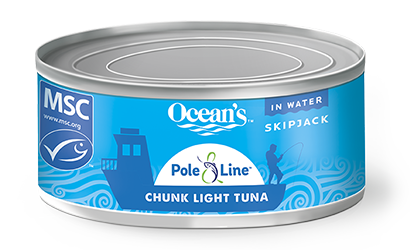 Pole&Line Chunk Light Tuna
Directions
In a saucepan over medium-high heat, add 1 tbsp of olive oil and heat for about a minute.
Add the onions and sauté for 1-2 minutes.
Add quinoa to the onions and cook for 1 minute.
Add vegetable stock and bring to a boil, reduce heat to medium, cover, and continue to cook for 17-20 minutes.
Once the quinoa is cooked, remove from heat and refrigerate for 35 minutes or until completely cooled.
To assemble your Happy Tuna Bowl, layer quinoa, peas, celery, red pepper, and tuna. Top with avocado, cilantro, lime juice, and season with salt and pepper.
Tips and Tricks
Garnish with pickled pear.
Can be served in mason jars.
Recipe Reviews