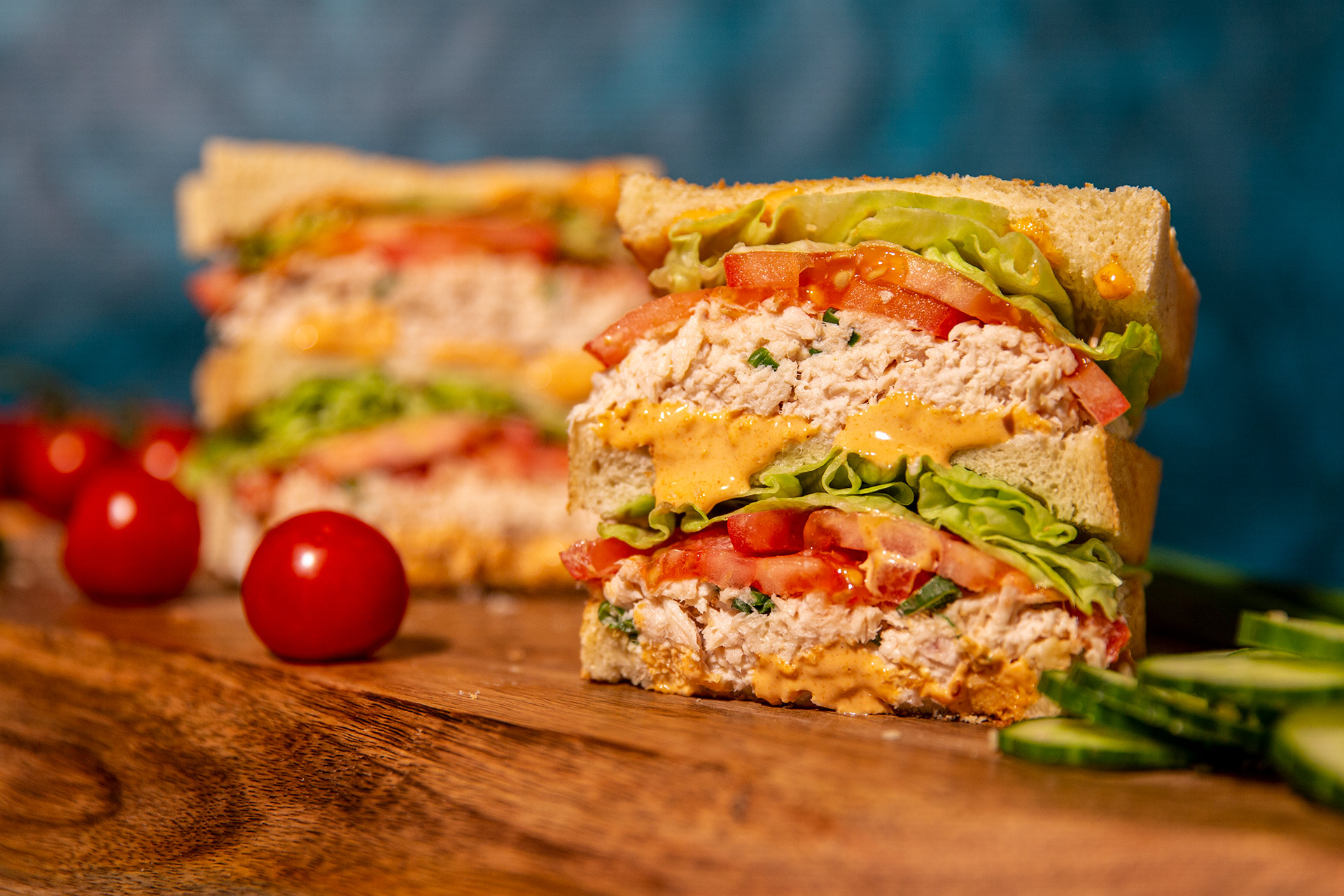 Spicy TLT (Tuna Lettuce Tomato) Sandwich
Ingredients
For the spicy mayo
6 tbsp mayo
¼ tsp cayenne pepper
Juice of ½ lemon
Cracked black pepper, to taste
For the sandwich
4 tbsp mayo
2 green onions, thinly sliced
2 cans (170g) Ocean's Flaked White Tuna, drained
8 thick slices of bread
8 pieces lettuce
2 tomatoes, thinly sliced
Salt, to taste
Product Used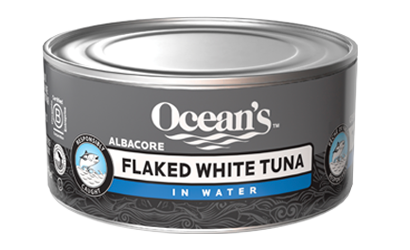 Flaked White Albacore Tuna
Directions
In a small bowl, mix all of the ingredients for the spicy mayo.
In a separate bowl, mix the 1 tbsp mayo, green onion and tuna. Season with salt, to taste.
Toast the bread.
Spread all 8 pieces of bread with the spicy mayo on one side.
Build the sandwiches by layering them with the tuna, the sliced tomato and finally, the lettuce. Cut each sandwich in half and serve.
Recipe Reviews