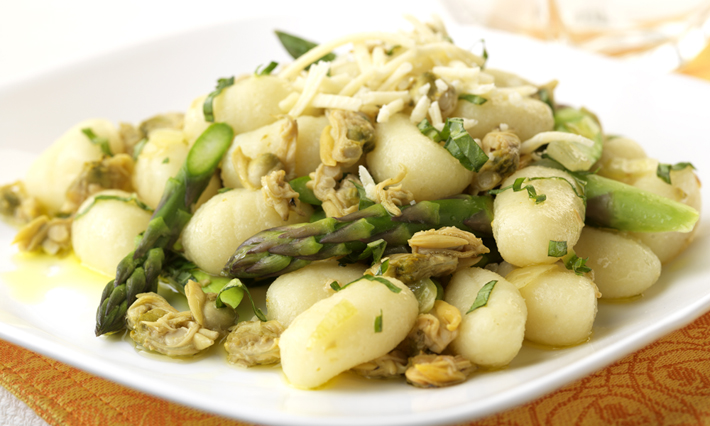 Clams With Gnocchi And Herb Butter Sauce
A rich and savoury Italian dinner that's super easy to make! You'll love our Clams with Gnocchi and Herb Butter Sauce.
Ingredients
1 can (142g) Ocean's Whole Baby Clams, drained
2 tbsp butter
2 tbsp olive oil
½ cup finely diced onions
1 pkg (500g) cooked gnocchi
Salt & freshly cracked pepper, to taste
1 tbsp chives, finely chopped
1 tbsp basil, finely chopped
6 asparagus, blanched, cut into bite-size pieces
2 tbsp parmesan cheese, freshly grated
Product Used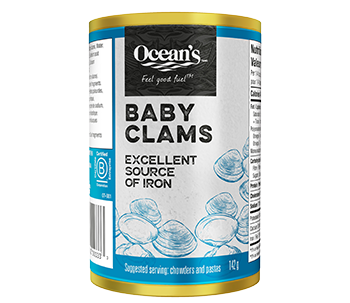 Baby Clams
Directions
Melt butter with olive oil in a large non-stick frying pan over medium-high heat.
Add onions and sauté for 2 minutes.
Add gnocchi and clams, sauté for 3-5 minutes.
Season with salt and pepper. Add chives, basil and asparagus and stir to combine.
Garnish with parmesan cheese and serve immediately.
Recipe Reviews