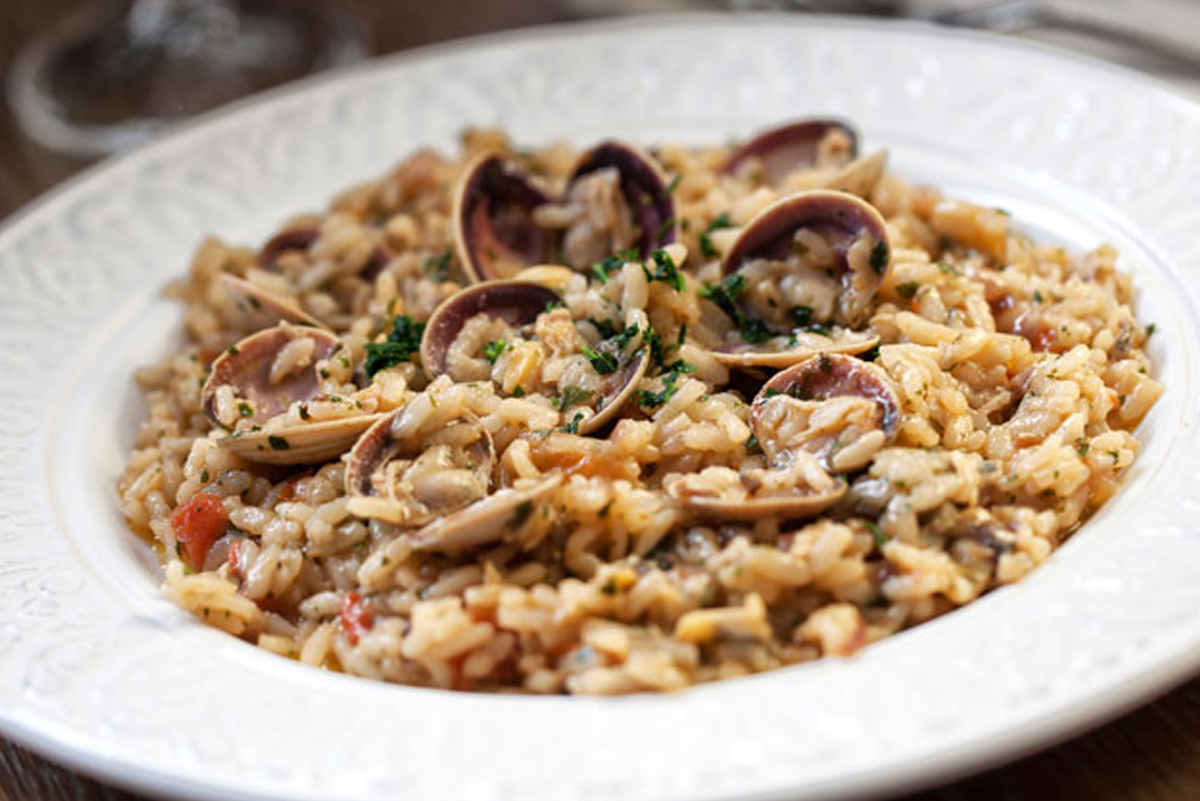 Clam Risotto Romano
We've got a hearty and flavourful risotto for you to try out! Fresh clams and delicious real ingredients will make this risotto your new go-to crowd-pleaser. Or you can have this special clam risotto all to yourself!
Ingredients
2 tbsp oil
1 cup onion, chopped
1 cup red peppers, chopped
1 tbsp Italian herbs, dried
1 cup arborio rice
2 ½ cups vegetable or chicken stock
1 cup plum tomatoes, diced
1 cup fresh grated romano cheese
2 cans (142g) Ocean's Baby Clams drained, save juice
Salt and pepper, to taste
Product Used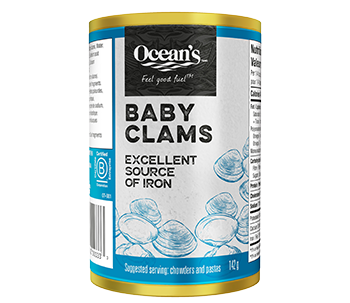 Baby Clams
Directions
Bring the reserved clam juice and the stock to boil in a saucepan. Reduce heat and simmer.
Heat the oil in a heavy saucepan. Add the onion, red pepper, and Italian herbs and cook over low heat until soft, 3 minutes. Add the rice and stir to coat.
Slowly, add 1 cup of the hot stock to the rice, stirring constantly. When stock has been absorbed, add 1/2 a cup and allow it to simmer, stirring until it has been absorbed. Continue adding the stock ½ a cup at a time, stirring until almost all the stock has been added.
Add the tomatoes. Continue cooking, adding the remaining stock in small amounts until the rice is creamy and just tender, 10-15 minutes. When all the stock has been absorbed, stir in the Romano, clams, salt and pepper. Let stand for 5 minutes.
Serve immediately.
Tips and Tricks
Serve this as a main course with a warm roasted vegetable salad and some crusty bread.
Add some little neck clams with the tomatoes. Cover and let steam until clams are opened.
Recipe Reviews