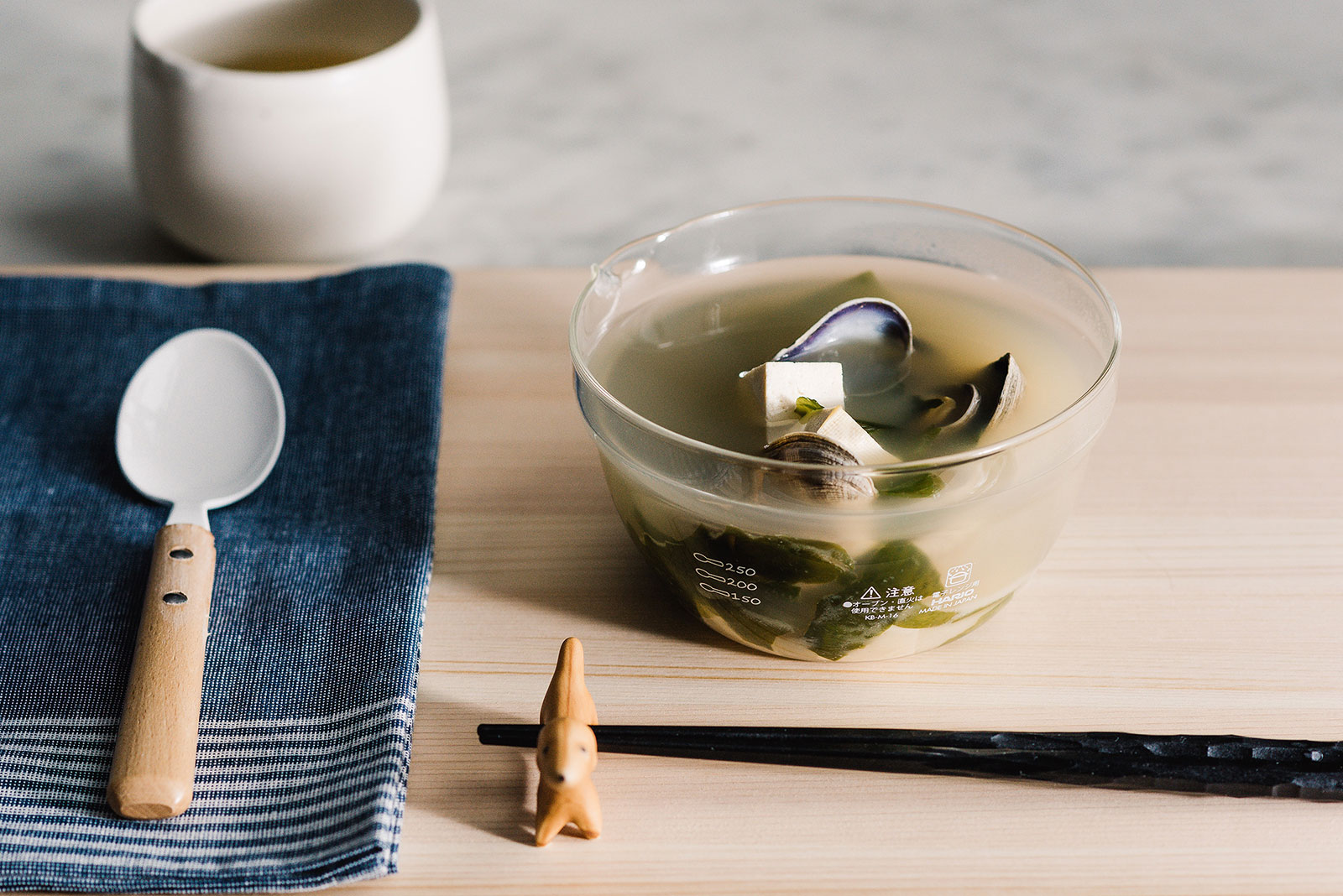 Clam Miso Soup
An elevated yet authentic version of everyone's favourite Japanese soup. Perfect as a starter, but even better after a meal! This miso soup recipe helps with digestion so you don't feel bloated after a good eating session.
Ingredients
1 can (142g) Ocean's Baby Clams
1 ½ cup water
6 fresh Manila clams, cleaned
1 tbsp white miso paste, or to taste
½ package medium-firm or silken tofu, cut into small cubes
Wakame (seaweed), if desired
Product Used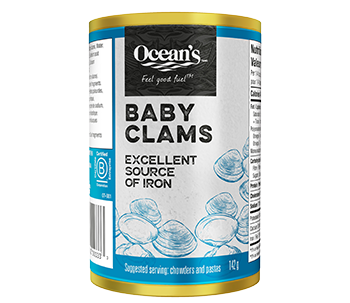 Baby Clams
Directions
Place the clams and water in a pot and heat over medium high heat to a low boil. Cover with a lid and continue to cook until the clams open.

Place the miso in a ladle with a bit of the hot soup, and use the back of a spoon or a small whisk to dissolve the miso. Stir into the soup.

Add the tofu and wakame (if using). Turn the heat back on to low and heat through. Don't let the soup come to a boil. Once hot, transfer to bowls and serve.
Tips and Tricks
Add chopped jalapeños for a spicy miso soup.
Recipe Reviews