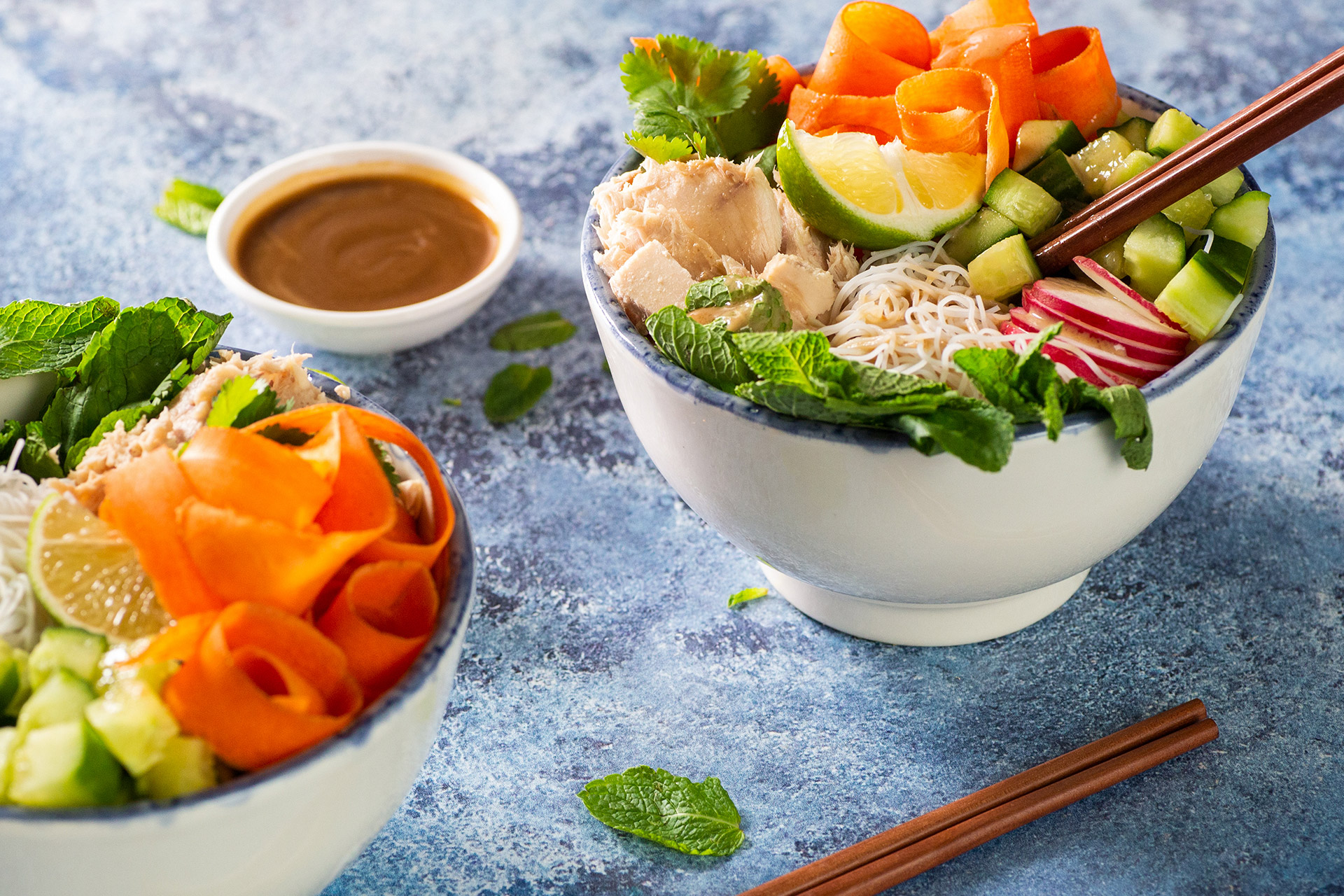 Asian Tuna Salad
Add some Asian flair to your salads! This simple recipe packs a ton of flavour!
Ingredients
1 can (170g) Ocean's Flaked White Albacore Tuna, drained
½ cup fresh lime juice, from 2 large limes
¼ cup fresh cilantro, finely chopped
1 tbsp white sugar
1 tbsp fresh ginger, minced
½ jalapeño, seeded and minced
1 package dried rice noodles
1 large carrot, shaved into ribbons
1 cucumber, diced
5 medium radishes, thinly sliced
½ cup fresh mint leaves, chopped
Product Used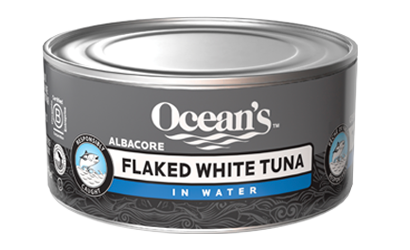 Flaked White Albacore Tuna
Directions
In a small bowl, prepare the dressing by combining the lime juice, cilantro, sugar, ginger, garlic, and jalapeño. Let sit for at least 10 minutes to marry the flavours.
In a large pot, bring salted water to a boil and cook the rice noodles for 4 minutes. Drain and rinse noodles with cold water.
On a large platter or bowl, combine the drained noodles with the carrot, cucumber, and radishes.
Toss salad with the dressing and tuna, then garnish with fresh mint leaves.
Recipe Reviews