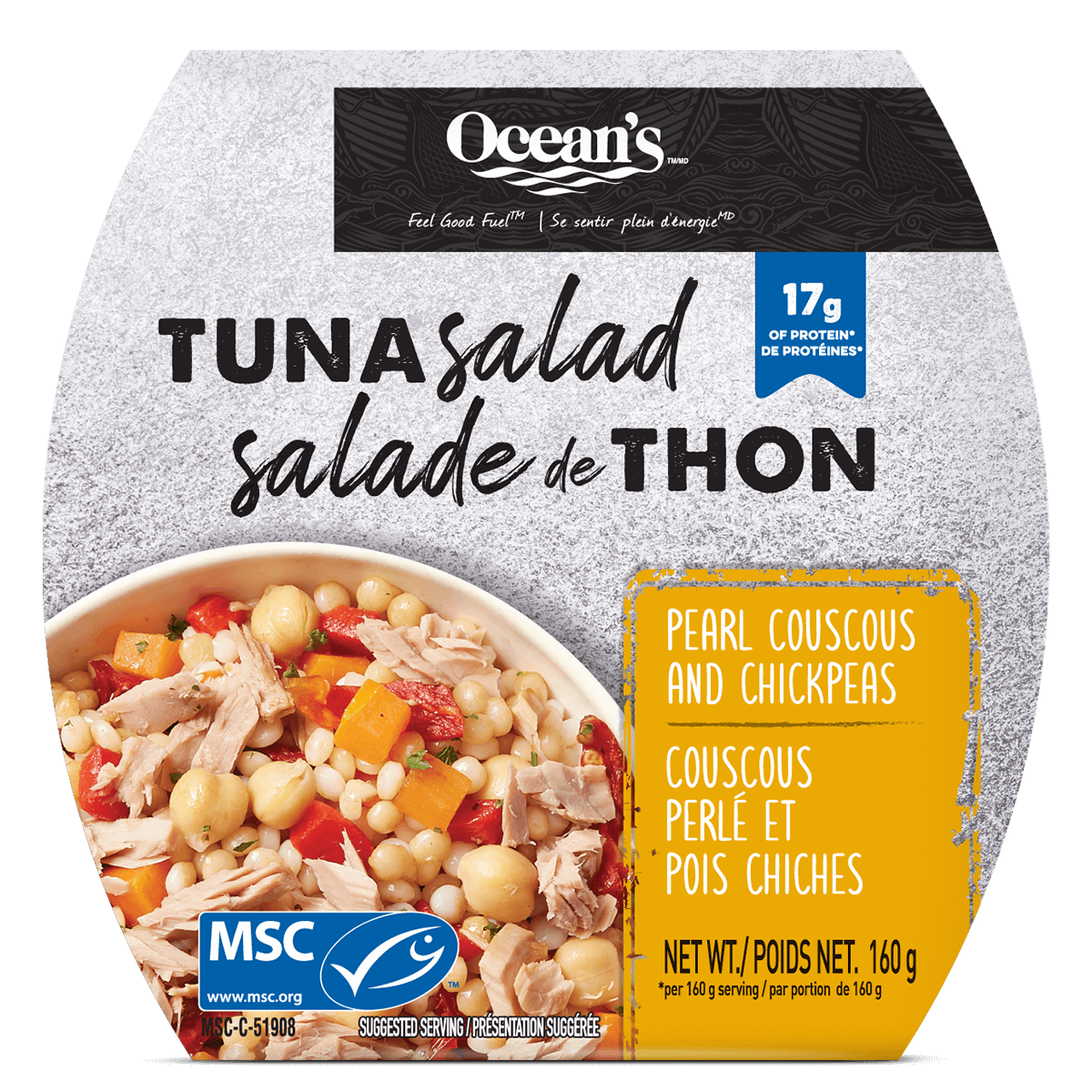 Tuna Salad Pearl Couscous and Chickpeas
(Skipjack tuna – Latin: Katsuwonus pelamis)
A delicious blend of sustainably caught tuna, grains and healthy vegetables. Perfect for a quick healthy meal.
See Nutritional Information
Skipjack tuna is one of the smaller species of tuna with an average weight of 3 kg. It is distinguished by the presence of four to seven dark, longitudinal stripes on their bellies. They have silvery flanks and short fins.
Caught via purse seine fishing in the Pacific and Indian oceans.
Our skipjack is caught without the use of Fish Aggregating devices which significantly reduces the risk of catching other fish and sea life.
Ingredients
Skipjack tuna

Pearl couscous

Carrots

Chickpeas

Canola oil

Red peppers

Water

Onions

Sundried tomatoes

Celery

Parsley

Sea salt

Product Features
MSC Certified sustainably caught

17g of protein per serving

Zero trans fat

High source of fibre

Source of iron

Certified B Corp
Ready to eat
Wild caught