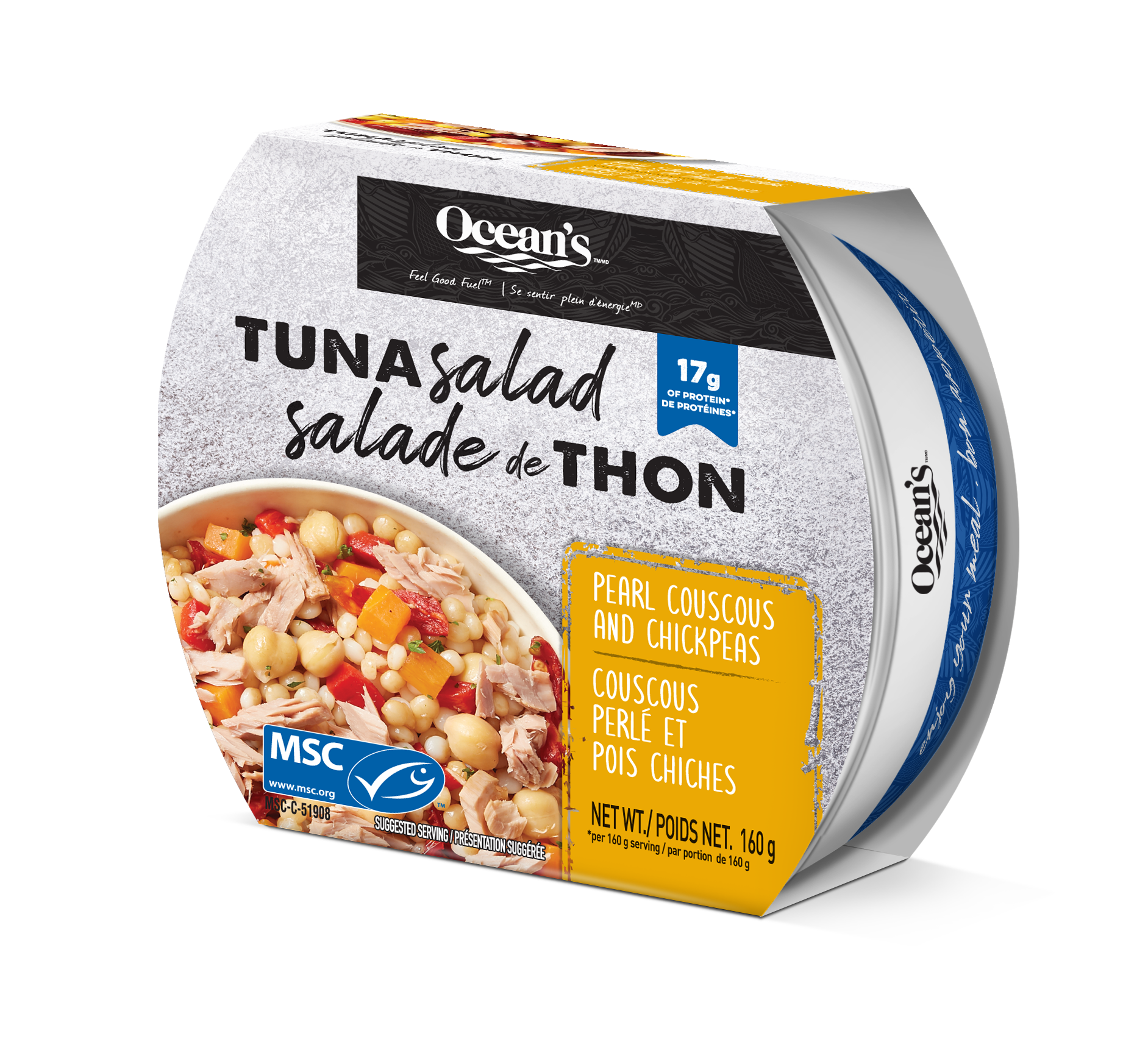 Tuna Salad Pearl Couscous and Chickpeas
A delicious blend of sustainably caught tuna, grains and healthy vegetables. Perfect for a quick healthy meal!
See Nutritional Information
Ingredients
Skipjack tuna

Pearl couscous

Carrots

Chickpeas

Canola oil

Red peppers

Water

Onions

Sundried tomatoes

Celery

Parsley

Sea salt

Product Features
MSC Certified sustainably caught

17g of protein per serving

Zero trans fat

High source of fibre

Source of iron
How Was it Caught?
Free Swimming caught without the use of Fish Aggregating Devices (FADs) that may harm other sea life.
Track This Product