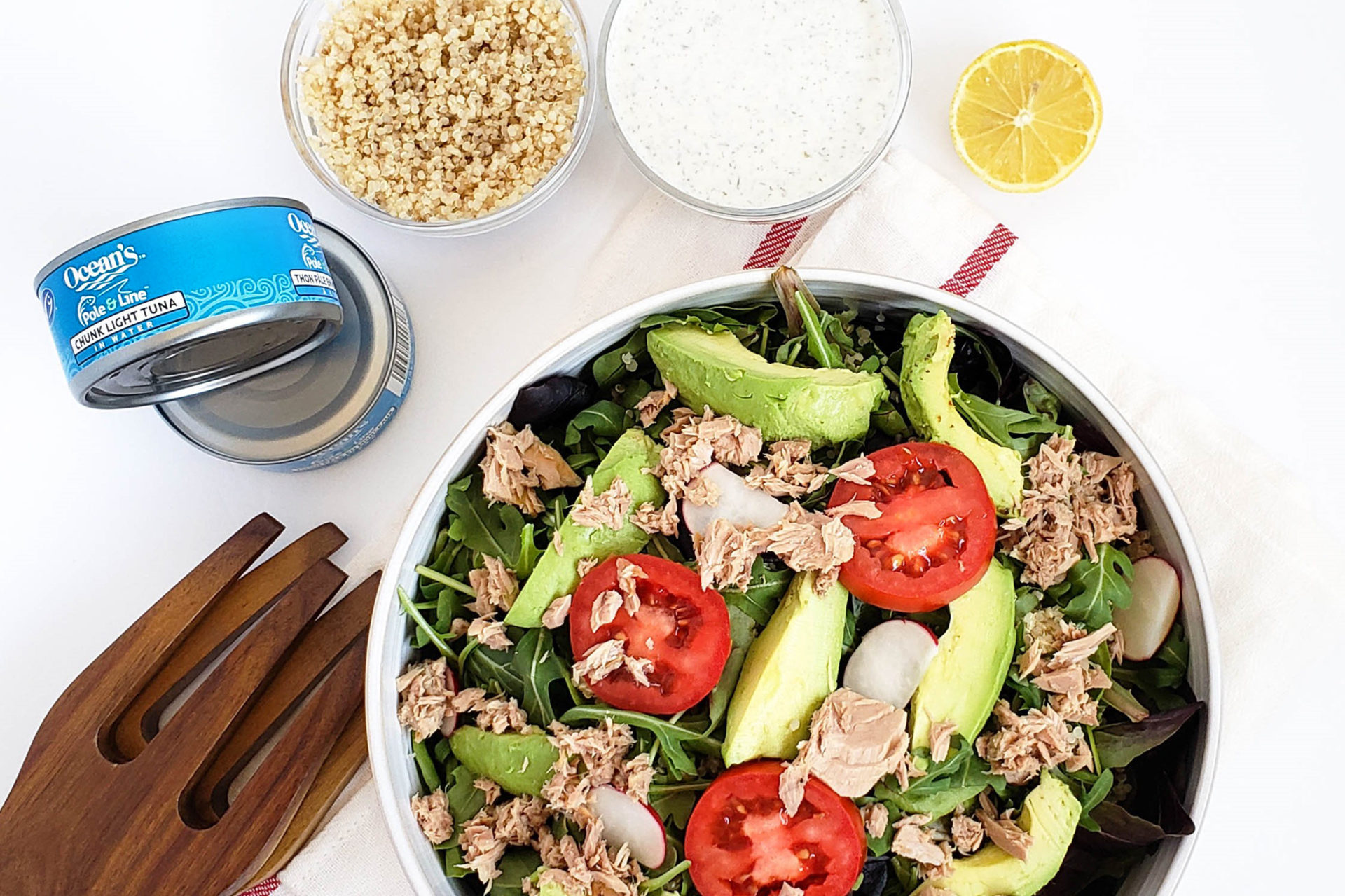 Zesty Tuna Quinoa Salad
Summer is going to be here before we know it and that means making more fast and refreshing meals without turning on our ovens so we can all spend more time outdoors! This Zesty Tuna Quinoa Salad uses Ocean's Pole & Line Chunk Light Tuna, in water and comes together in a pinch using simple ingredients that you likely have in your kitchen right now. It can be served as a side dish or full meal since it's full of healthy protein, carbohydrates and heart healthy fats making it the perfect versatile dish for you to share with your family and friends. Thanks to our partner Balancing Andie for developing this great recipe! Follow Andie on Instagram and Facebook.
Ingredients
Dressing:
1/2 plain thick yogurt (Coconut, Greek or Sheep yogurt)

2 tbsp water

2 tbsp lemon juice

1/4 tsp fine salt

1/8 tsp black pepper

1/8 tsp garlic powder

1/2 tsp dried dill

1 garlic clove, finely chopped
Salad:
2 cans Pole & Line Chunk Light Tuna in water, drained,

2 tbsp lemon juice

1/8 tsp salt

1 cup arugula

1.5 cup cooked quinoa

3 cups salad greens (packed)

1 tomato, sliced

3 radishes, sliced

1 ripe avocado, sliced
Product Used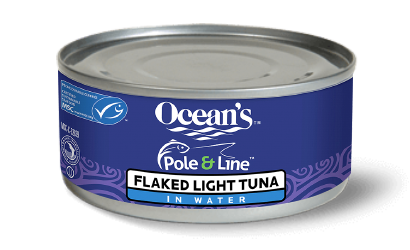 Pole & Line Chunk and Flaked Light Tuna
Directions
Mix all of the dressing ingredients in a small bowl. Taste and adjust salt if needed. Set aside.

In a small bowl, mix drained tuna with lemon juice and salt.

In a large bowl assemble remaining salad ingredients, with salad greens on the bottom and remaining ingredients on top in whichever order is preferred. Top with tuna mixture.

Serve with dressing on the side or combine and toss salad right before serving!
Tips and Tricks
Feel free to substitute with your favourite salad ingredients, top with something crunchy like toasted almonds or sprinkle a little parmesan cheese.