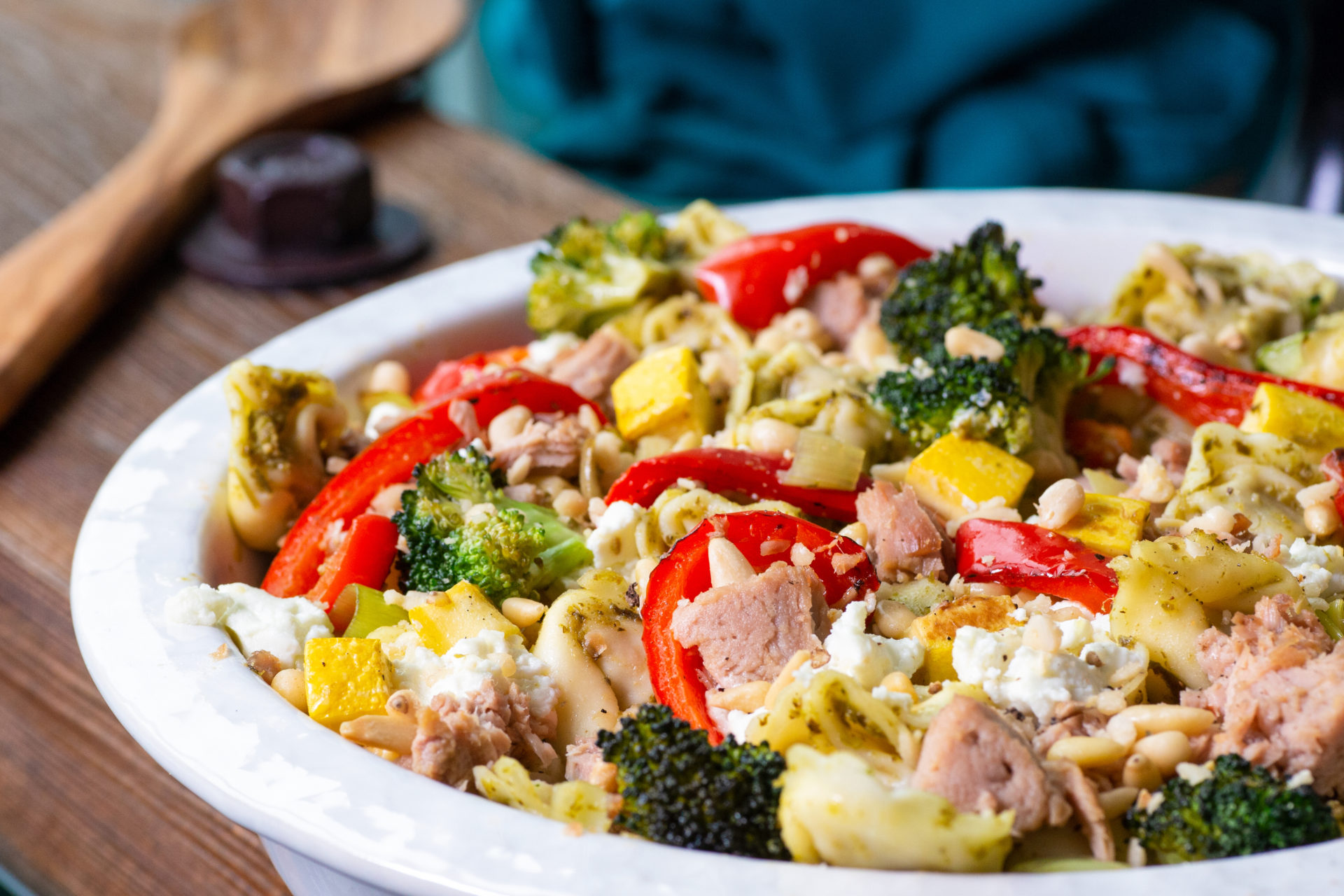 Veggie-Packed Tuna Casserole
We can't get enough of tuna casseroles! This one is full of complementary veggies, smooth pesto, crunchy pine nuts, and savoury goat cheese. It's more than just 'veggies and tuna'. It's Feel Good Fuel!
Ingredients
3 cans (80g) Ocean's Solid Light Tuna in Olive Oil

2 packages (9oz) cheese-filled tortellini

1 cup pesto (homemade or store-bought)

2 tbsp butter

1 leek, sliced, white part only

1 yellow summer squash, diced

2 cups broccoli, small florets

1 red pepper, sliced

1 cup artichoke hearts, roughly chopped

½ cup pine nuts

Salt and pepper, to taste

8 oz goat cheese
Product Used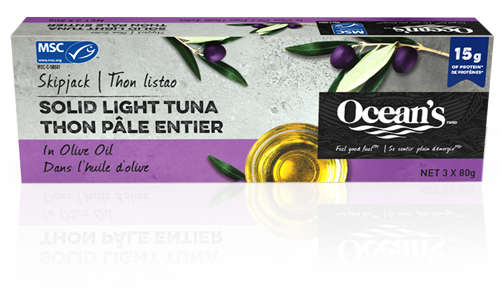 Solid Light Tuna in Olive Oil
Directions
Preheat oven to 375°F.

Cook the tortellini according to directions on the package.

Heat butter over medium-high heat. Add leeks and saute until softened, about 3 minutes. Add in summer squash, broccoli, and red pepper and saute for 10 minutes or until softened, but not overcooked.  

While tortellini is still hot, add to a large bowl with pesto. Mix thoroughly to combine. Drain the tuna of oil and add along with the sauteed vegetables and artichokes. Taste and season with salt and pepper, if needed. 

Add all ingredients to a casserole dish and top with goat cheese. Cook for 25 minutes or until bubbling. Finish with cracked black pepper.
Recipe Reviews