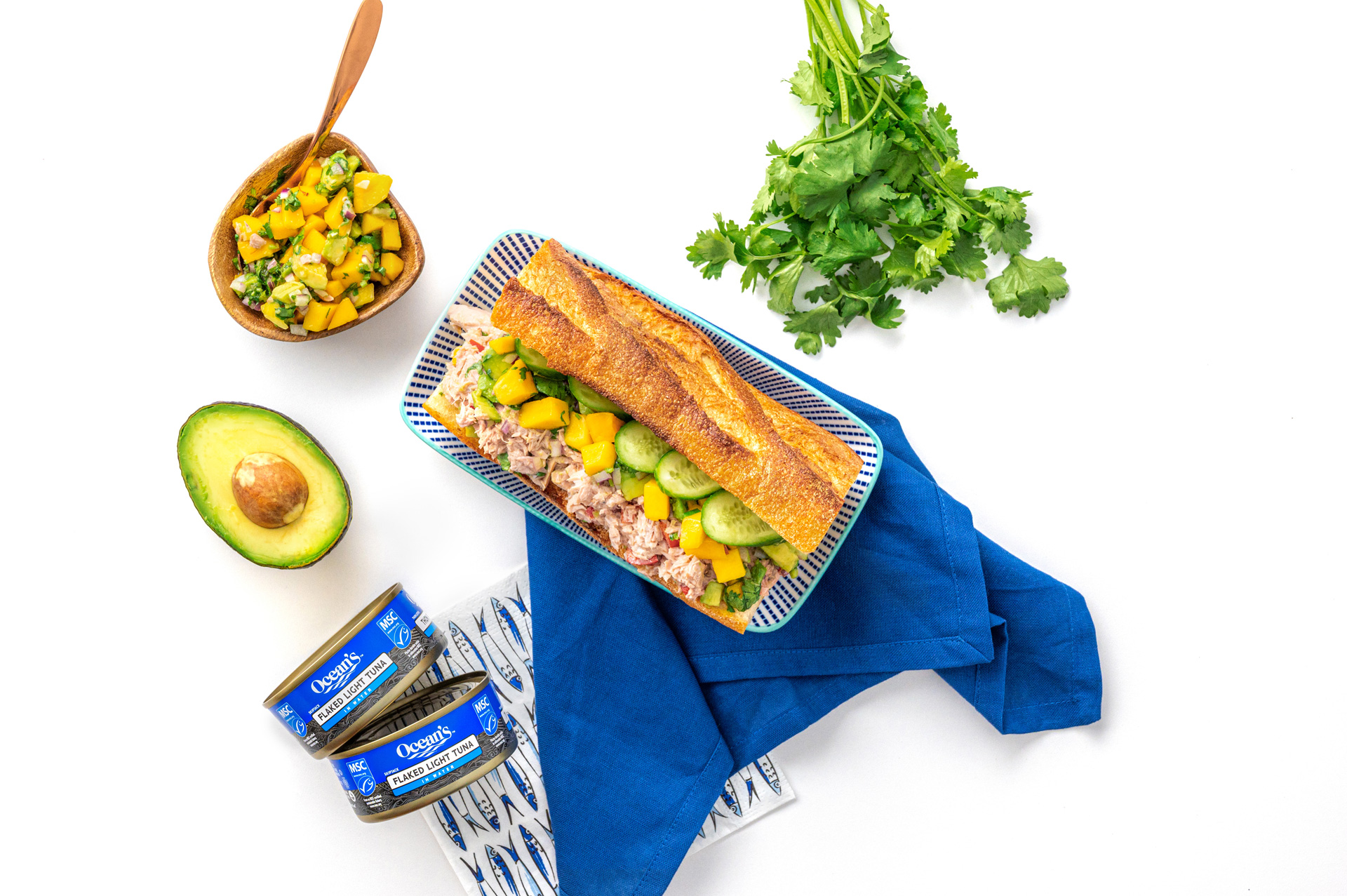 Tuna Sub with Mango Salsa
A tuna dish with a bright, tropical twist! Zesty, flavourful, and easy to make, this one's sure to transport your tastebuds with every bite.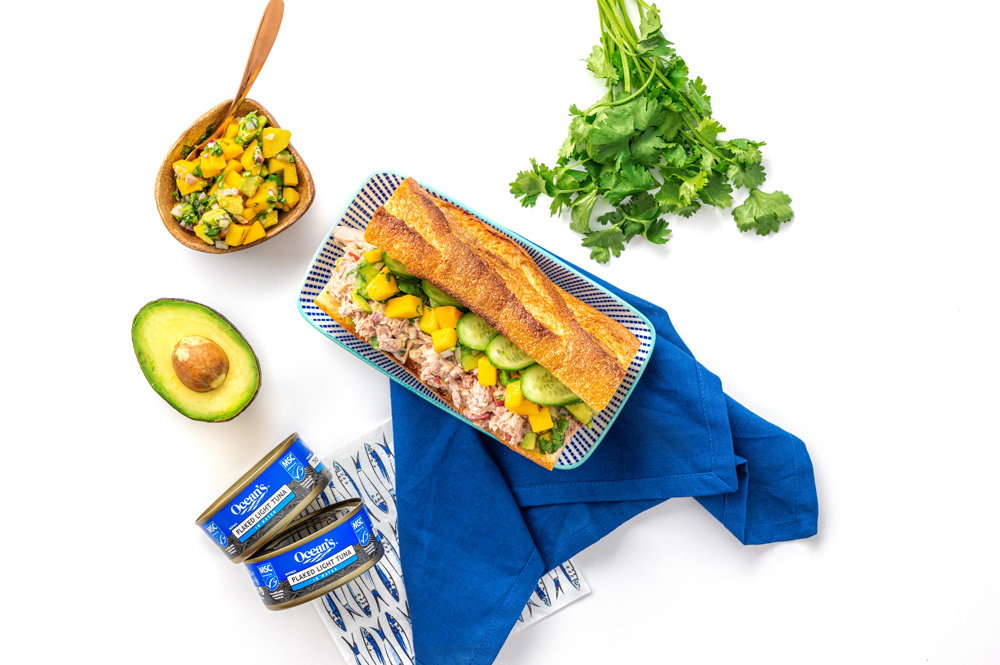 Ingredients
2 cans (170g) Ocean's Flaked Light Tuna in Water, drained
2 6-inch baguette, cut in half
1 mango, diced
1 avocado, diced
⅛ cup red onion, thinly sliced
½ cup cilantro, ½ roughly chopped, ½ left on the stems
1 clove garlic, grated
½ lime, juiced
1 tbsp olive oil
¼ cup Greek yogurt
½ cucumber, thinly sliced
¼ cup mint
Salt and pepper to taste
Product Used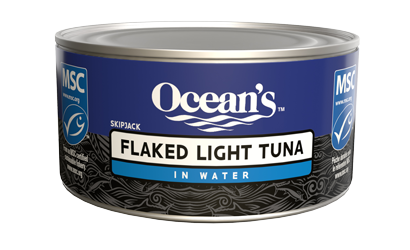 Flaked Light Tuna
Directions
Toast the baguette.
In a small bowl, combine the mango, avocado, red onion, ½ of the cilantro, garlic, lime juice and olive oil. Season with salt and pepper and set aside.
In another small bowl, mix the tuna, Greek yogurt and season with salt and pepper.
Assemble your sandwich by adding the tuna mixture and then topping it with the mango salsa.
Add the cucumber, the remaining cilantro and mint. Serve.
Tips and Tricks
Can't find mango in your local grocery store? Pineapple or peach would be a great substitute!
Recipe Reviews