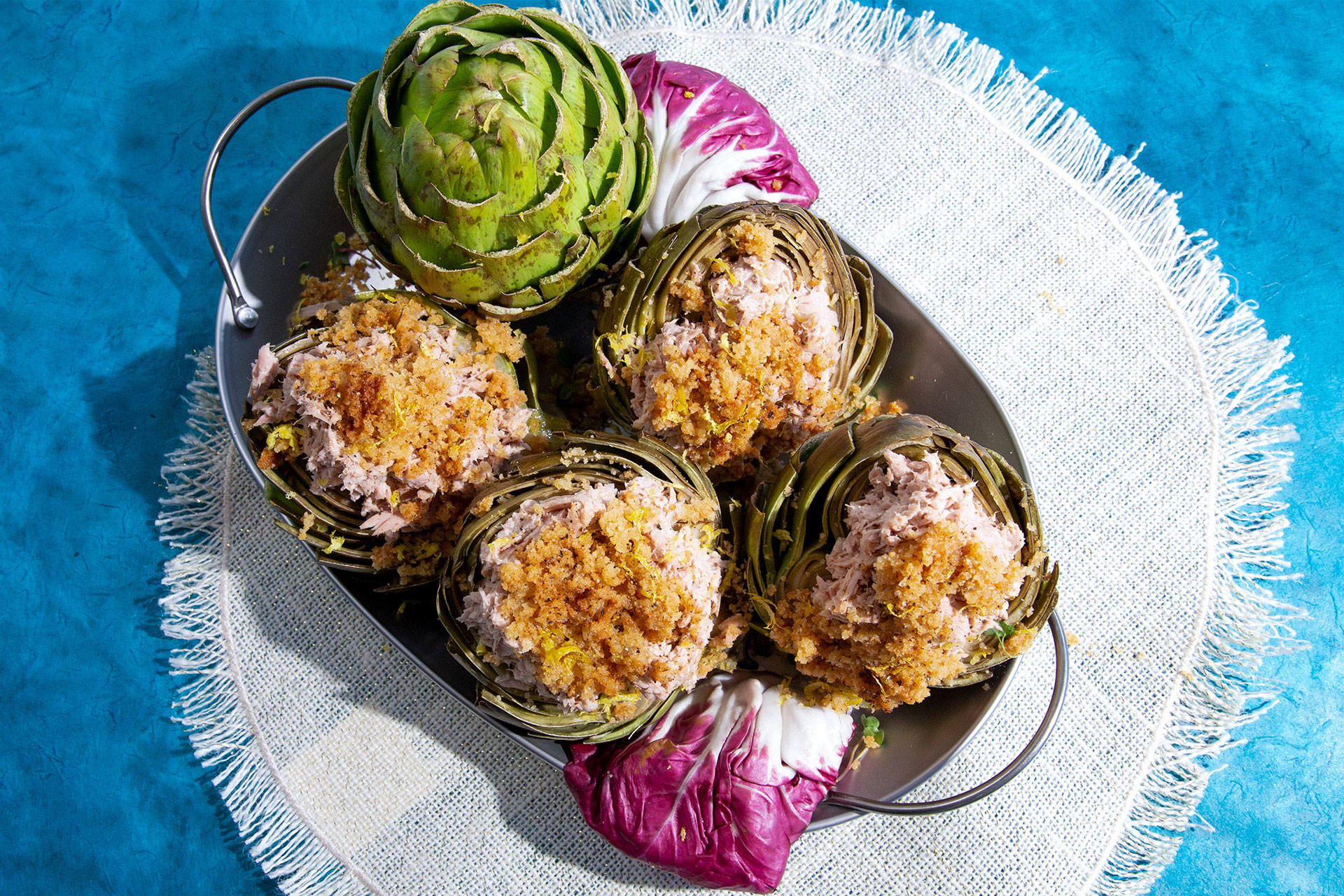 Tuna Stuffed Artichokes
Ingredients
4 artichokes, stems removed

1 lemon

2 cans (170g) Ocean's Flaked Light Tuna, drained

4 tbsp mayonnaise

2 tbsp unsalted butter

4 tbsp olive oil 

2 garlic cloves, minced

1 small shallot, diced

1 cup breadcrumbs

1 cup chicken broth

1 tbsp red wine vinegar

Salt and pepper to taste
Product Used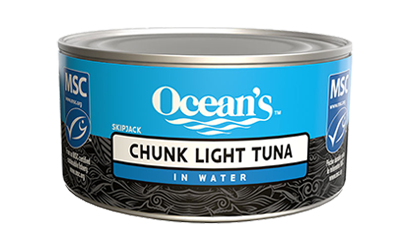 Chunk Light Tuna
Directions
Preheat the oven to 375F.

Cut the top ¼ inch off the top of each artichoke. Use scissors to cut off the sharp tips of each leaf. Cut away at the top center of the artichoke to form a small cavity. Add the artichokes to a large pot with 2 cups of water, squeeze ½ of the lemon juice on them and bring the water to a boil. Once boiling, turn down to a simmer, partially cover the pot and cook for 12 minutes. Remove and set aside.

In a small bowl, mix the tuna and mayo. Season with salt and pepper. 

Melt the butter and 2 tbsp of olive oil in a medium saucepan over medium-low heat. Add the garlic and shallot and cook for 2 minutes or until fragrant. Add the breadcrumbs and cook for 5 minutes, stirring often, until golden brown. 

Once artichokes have slightly cooled, gently use your fingertips to pull the leaves away from the center to open up the artichoke. Add the tuna mixture into the middle cavity that you cut out in the beginning. Top each artichoke with the panko mixture and ensure that the breadcrumbs are stuffed in between the leaves as well. 

Pour the chicken broth and red wine vinegar into the base of a shallow baking dish. Add the artichokes and drizzle them with the remaining 2 tbsp of olive oil.

Cover the dish with tin foil and bake for 15 minutes. Remove the foil and bake for another 20 minutes. 

Remove from the oven and serve.
Recipe Reviews