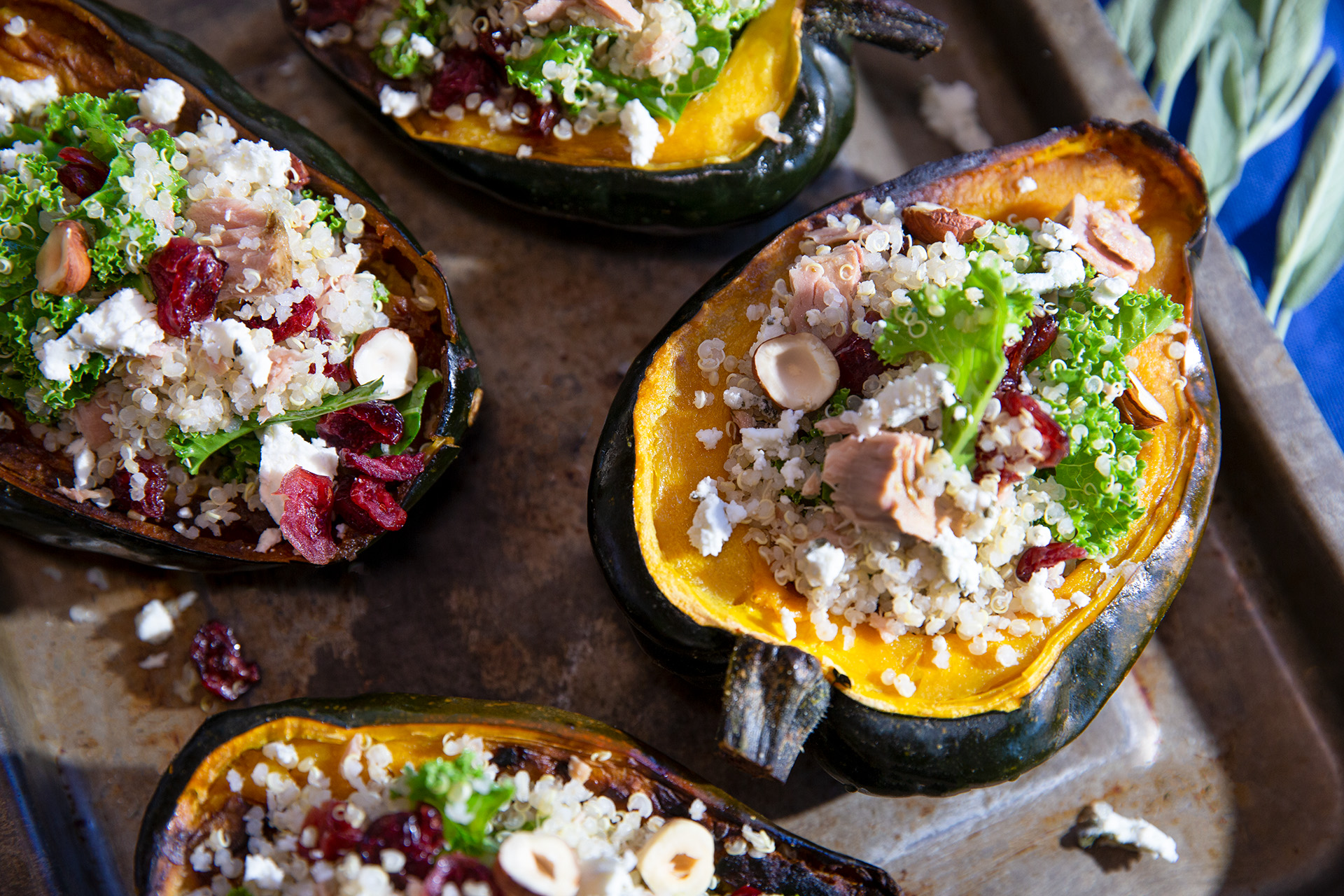 Tuna Stuffed Acorn Squash
Ingredients
2 acorn squash, cut in half lengthwise and all seeds removed

 

3 tbsp olive oil 

 

1 shallot, thinly sliced 

 

¼ tsp ground nutmeg

 

½ tsp cinnamon

 

2 cups kale, thinly sliced

 

2 cups cooked quinoa

 

3 cans (80g) Ocean's Solid Light Tuna in Basil-Infused Oil, drained 

 

¼ cup dried cherries

 

1 tbsp red or white wine vinegar

 

1 cup roasted hazelnuts, roughly chopped

 

4 tbsp goat cheese

 

2 tbsp sage, thinly sliced

 
Product Used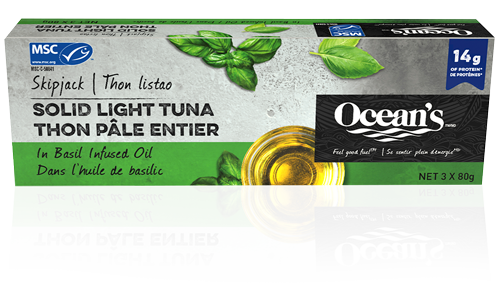 Solid Light Tuna in Basil Infused Oil
Directions
Preheat the oven to 400°F.

Brush the squash with 1 tbsp of olive oil, season with salt and place on a lined baking sheet, flesh facing down. Bake until squash is fork tender, 30-45 minutes.

Meanwhile, heat the remaining olive oil over medium-low heat. Sauté the shallot, garlic, nutmeg and cinnamon for 3 minutes until fragrant. Add the kale and sauté for 8-10 minutes or until softened. Season with salt and pepper.

Add the cooked vegetables to a bowl with the quinoa, tuna and dried cherry. Add the red wine vinegar. Stir to combine.

Distribute the quinoa filling evenly amongst the hollowed out squash halves.

Garnish with roasted hazelnuts, goat cheese and sage and serve.

 
Recipe Reviews