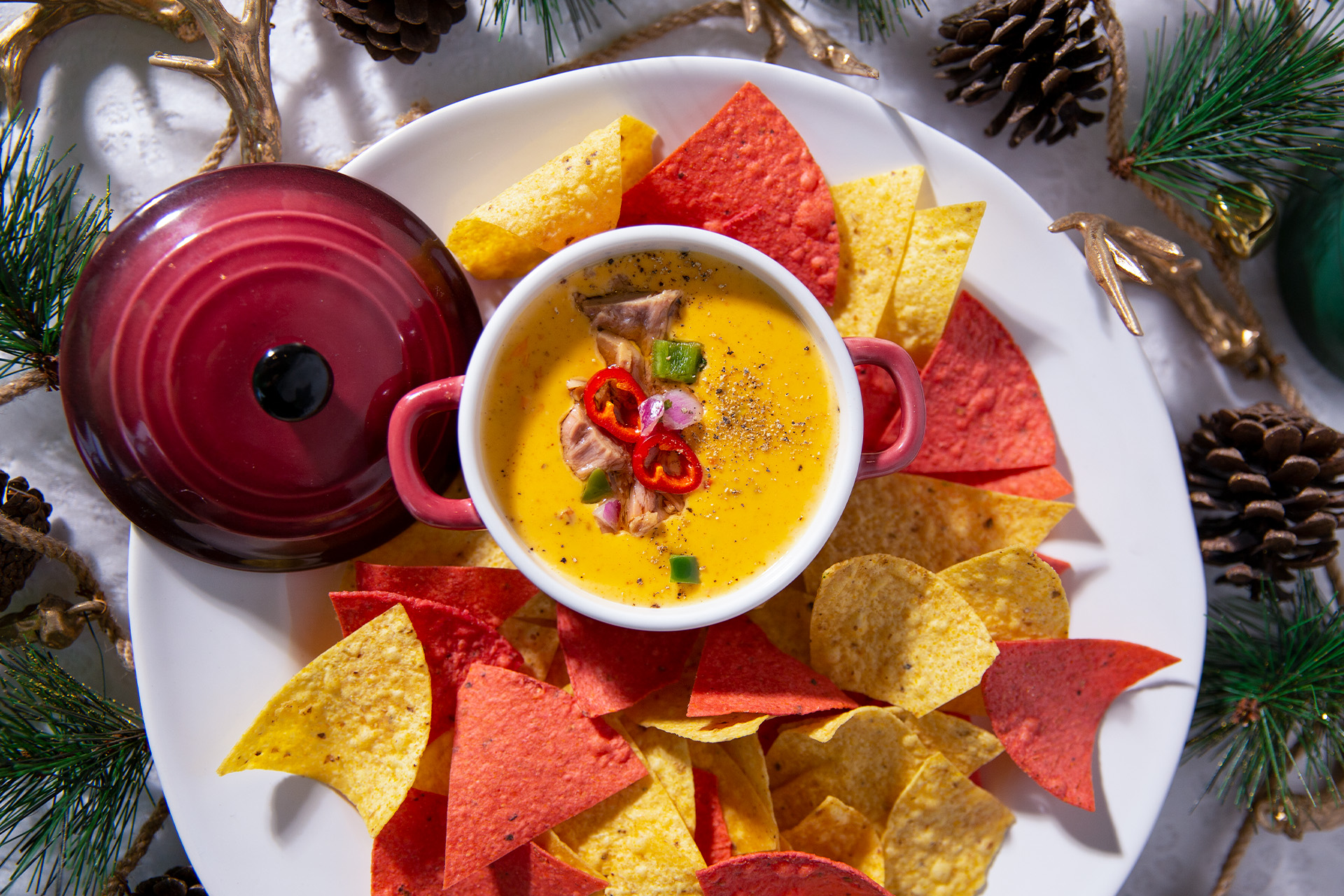 Tuna Queso Dip
Ingredients
1 tbsp butter

 

4 green onions, white and green parts, thinly sliced

 

2 cloves of garlic, minced

 

½ cup cherry tomatoes, quartered

 

1 tsp Chipotle powder

 

1 tsp cumin 

 

½ tsp coriander powder

 

1 ½ cup half and half

 

1 tbsp cornstarch

 

3 cups aged cheddar cheese, grated

 

3 cans (80g) 

Ocean's Solid Light Tuna in Chili Infused Oil, 

drained

 

½ cup bell pepper, diced for garnishing

 

¼ cup pickled jalapeno, for garnishing

 

Cilantro, for garnishing

 

Salt and pepper to taste

 

Nachos, for serving

 
Product Used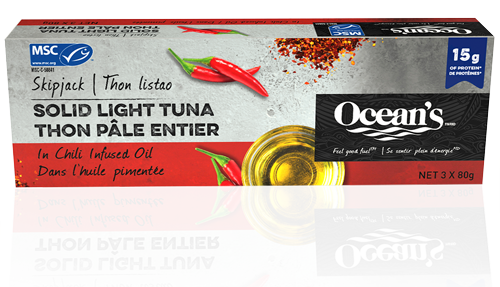 Solid Light Tuna in Chili Infused Oil
Directions
Melt the butter in a medium pot over medium-low heat. Add the white parts of the green onion, garlic, tomatoes, chipotle powder, cumin, and coriander and cook for 3-4 minutes until fragrant. Season with salt and pepper. 

 

Add in the half and half and the cornstarch and whisk to combine. Bring to a simmer and then turn heat back down to medium-low. 

 

Add in the cheddar cheese and stir until the mixture is smooth and well combined. 

 

Stir in the tuna. 

 

Remove from the heat, transfer to a bowl and garnish with the diced bell pepper, pickled jalapeno, cilantro and the green parts of the green onion. Finish with cracked black pepper and serve with nachos. 

 
Recipe Reviews