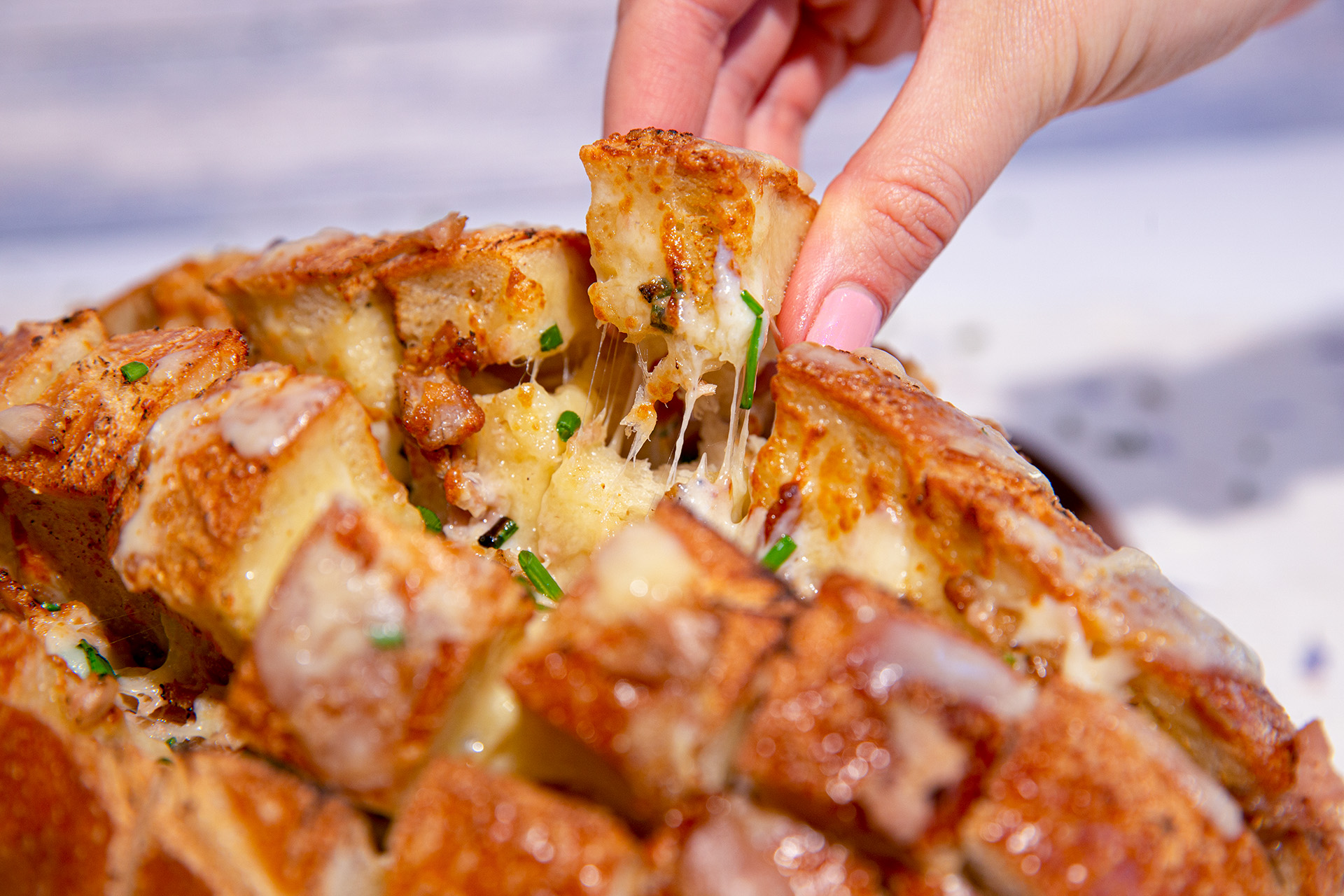 Tuna Pull Apart Bread
Ingredients
1 loaf of sourdough bread

 

3 tbsp unsalted butter, melted

 

2 cloves of garlic, grated

 

3 tbsp chives, thinly sliced

 

3 cans (80g) Ocean's Solid Light Tuna in Olive Oil, drained

 

1 ½ cup gouda cheese, grated

 

Salt and pepper to taste

 
Product Used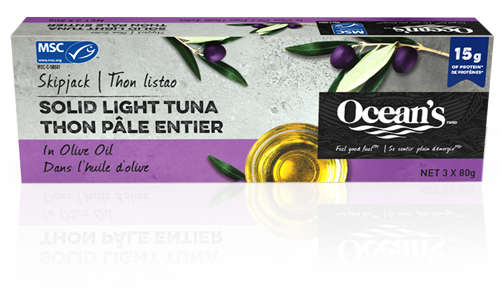 Solid Light Tuna in Olive Oil
Directions
Preheat the oven to 375°F.

 

Use a serrated bread knife to score the bread in a lattice pattern with 1 inch cuts. Cut deep into the bread but not all the way through the bottom. 

 

In a small bowl mix together the melted butter, garlic and chives. Season with salt and pepper, to taste. 

 

Drizzle the butter mixture over the bread. Make sure to get the butter inside the cuts as well as on the outer crust. 

 

Stuff the cheese and tuna inside of the cuts. 

 

Wrap the whole loaf in tin foil and tightly seal. Place on a lined baking sheet. 

 

Bake for 20 minutes. Remove the loaf from the oven, unwrap and set the oven to broil. Broil for 3-4 minutes until the loaf is golden brown and the cheese is melted. 

 
Recipe Reviews