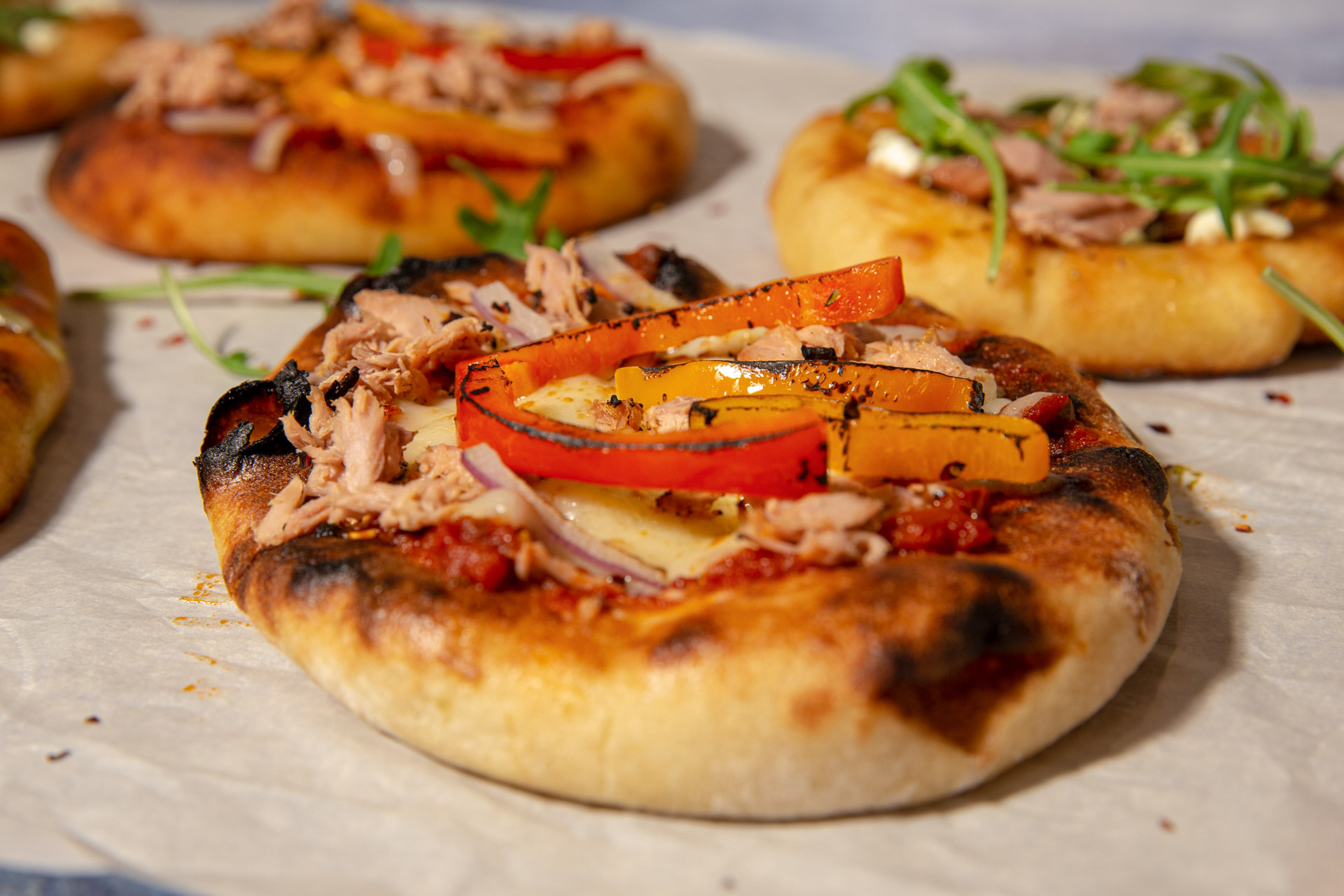 Tuna Pizza With Peppers
Ingredients
1 batch pizza dough (roughly 630g), ideally let rise at room temperature for 1 hour
Toppings:
Product Used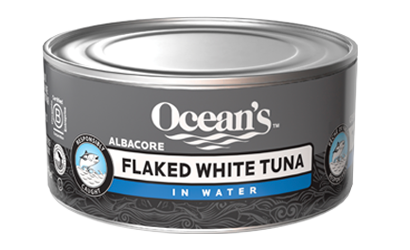 Flaked White Albacore Tuna
Directions
Preheat the oven to the highest possible temperature. This is usually 450-500°F for conventional ovens. It is best to get your oven preheating as soon as possible. Prep your toppings.
Cut the pizza dough into 6 even balls and lightly dust 2 baking sheets with flour.
Working one at a time, place a ball of dough on a lightly floured surface and use your fingers to gently push the ball into a flat circle, working outward from the centre. Be gentle with the dough to maintain the air bubbles. Once you have a circle, pick up the dough by the edge and allow it to hang and stretch. Work your way along the edge in this manner. Once the dough is roughly 5 inches in diameter, place on the dusted baking sheet. Repeat with the remaining 5 balls. There will be 3 crusts per baking sheet.
Swirl 1 tbsp of tomato sauce on each pizza and then top with grated mozzarella. Add the tuna, peppers, red onion and chili flakes, if using.
Bake for 8-12 minutes. Swap the baking sheets halfway through to ensure even cooking. Bake until the crust is golden brown and cheese is bubbling.
Recipe Reviews