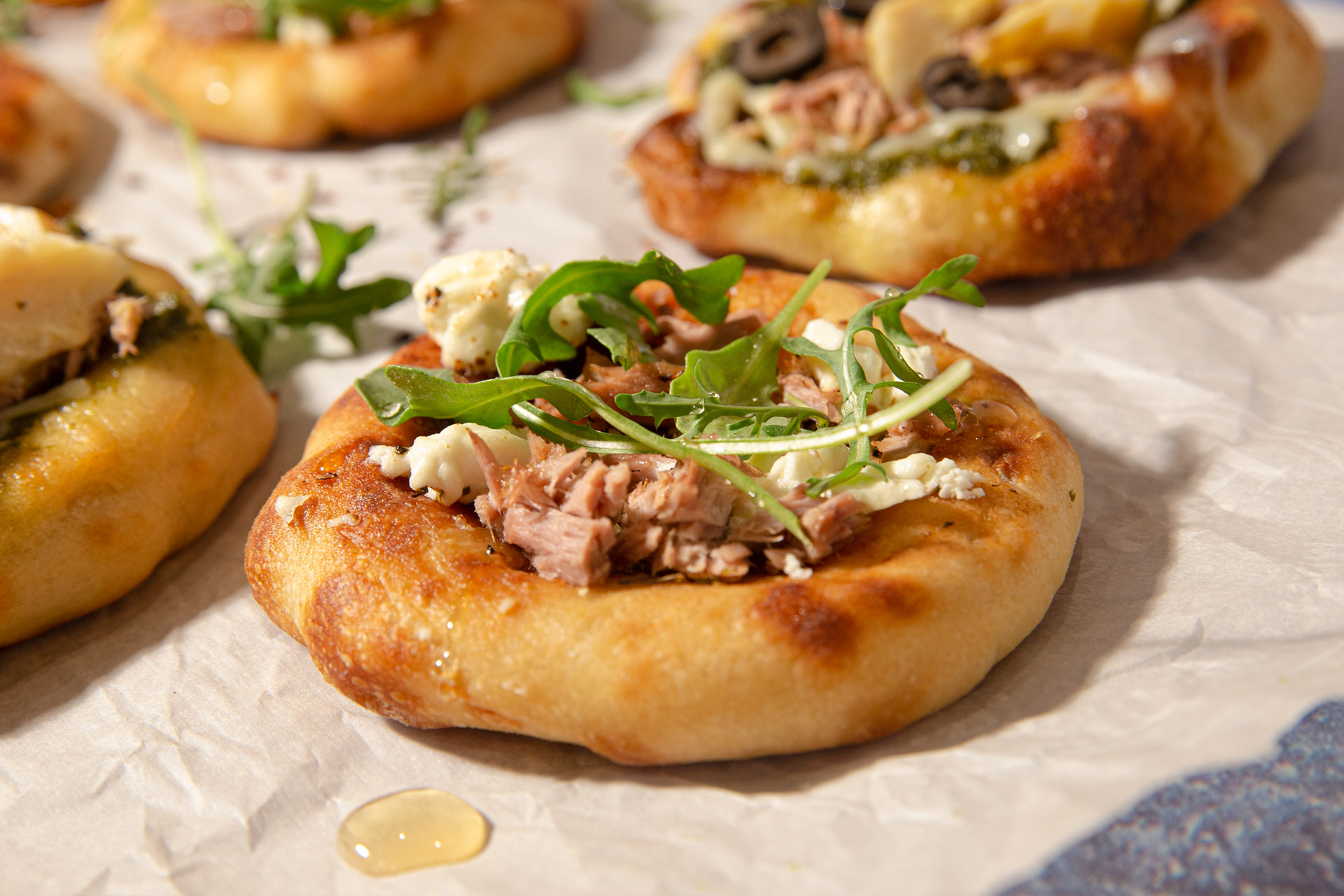 Tuna Pizza With Goat Cheese, Arugula And Honey
Ingredients
1 batch pizza dough (roughly 630g), ideally let rise at room temperature for 1 hour
Toppings:
2 tbsp Olive oil
150 g goat cheese
1 can (170g) Ocean's Solid White Tuna, drained
2 tbsp honey
1 ½ cup arugula
Salt, to taste
Product Used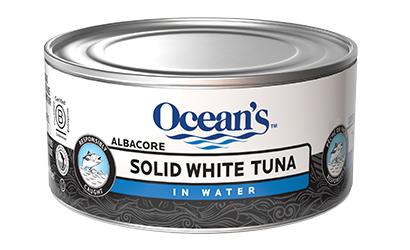 Solid White Albacore Tuna
Directions
Preheat the oven to the highest possible temperature. This is usually 450-500°F for conventional ovens. It is best to get your oven preheating as soon as possible. Prep your toppings.
Cut the pizza dough into 6 even balls and lightly dust 2 baking sheets with flour.
Working one at a time, place a ball of dough on a lightly floured surface and use your fingers to gently push the ball into a flat circle, working outward from the centre. Be gentle with the dough to maintain the air bubbles. Once you have a circle, pick up the dough by the edge and allow it to hang and stretch. Work your way along the edge in this manner. Once the dough is roughly 5 inches in diameter, place on the dusted baking sheet. Repeat with the remaining 5 balls. There will be 3 crusts per baking sheet.
Drizzle each crust with olive oil and top with goat cheese and tuna. Season with salt.
Bake for 8-12 minutes. Swap the baking sheets halfway through to ensure even cooking. Bake until the crust is golden brown.
Remove from the oven, drizzle with honey and garnish with fresh arugula.
Recipe Reviews