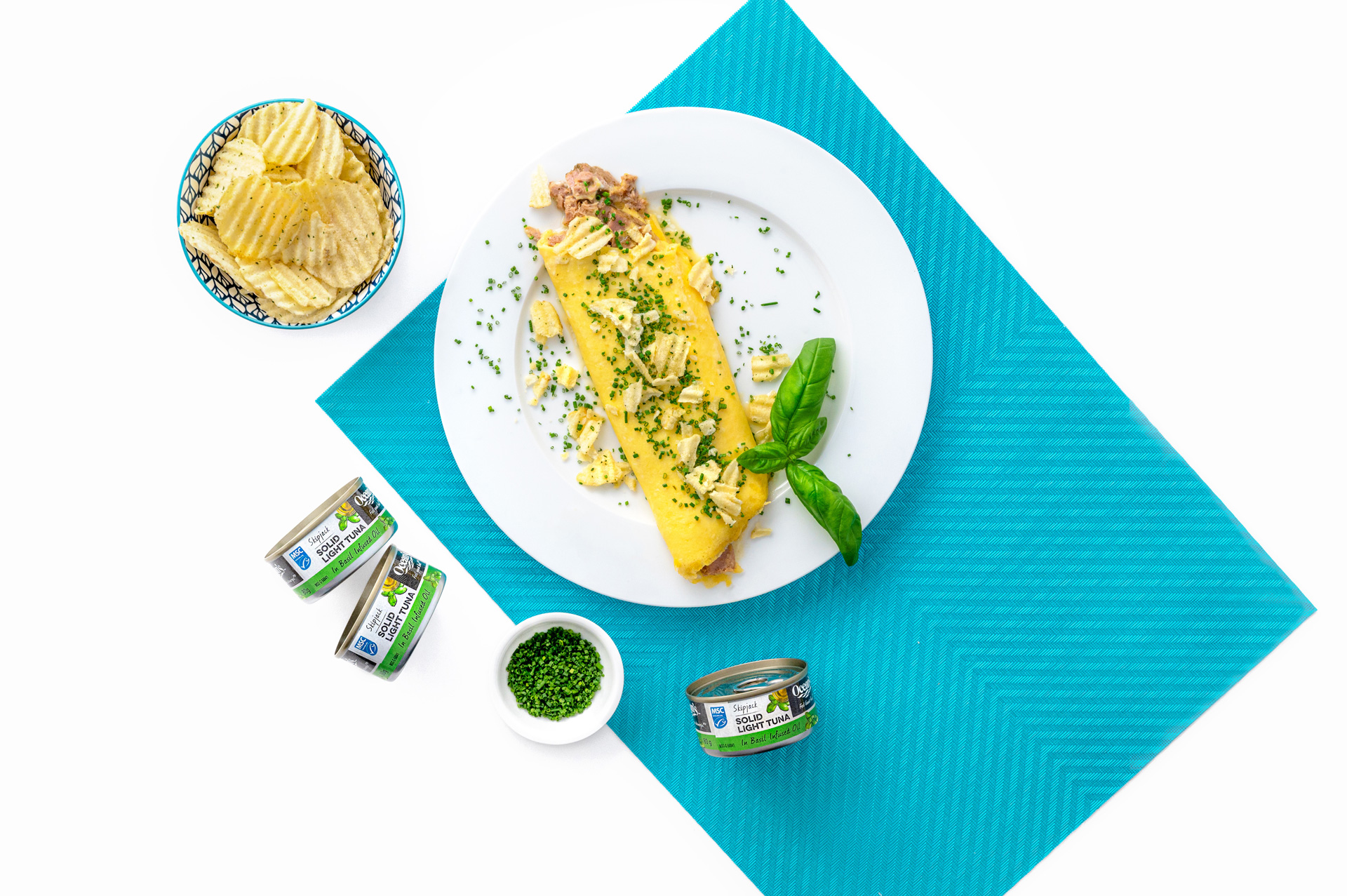 Tuna Omelette with Potato Chips
Start your morning on a delicious note with this savoury brunch recipe. Flavourful, protein-packed meal and served with a side of crunch, it's eggs-actly what you need to keep you going!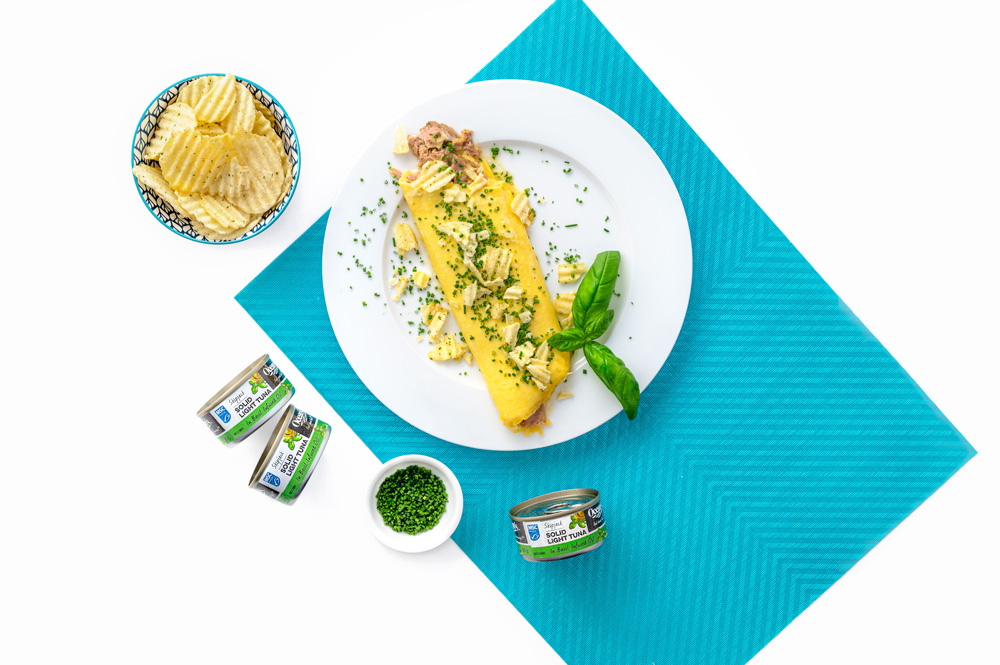 Ingredients
1 can (80g) Ocean's Solid Light Tuna in Basil Infused Oil
1 tbsp unsalted butter
3 eggs
2 tbsp Boursin cheese
¼ cup Sour Cream and Onion chips, crumbled
1 tbsp chives, thinly sliced
Salt and pepper to taste
Product Used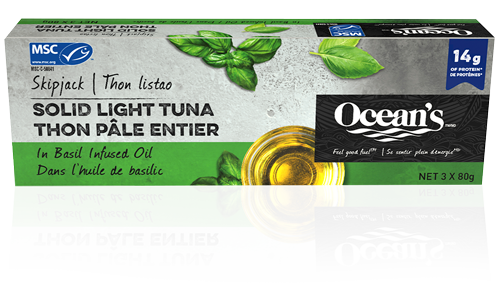 Solid Light Tuna in Basil Infused Oil
Directions
In a bowl, beat the eggs until well incorporated and no white parts of the eggs remain. Season with salt and pepper.
In a non-stick skillet over medium-low heat, melt the butter until it starts to foam.
Pour the beaten eggs into the skillet and use a spatula to agitate the eggs gently, while swirling the pan every few seconds so the eggs don't set. Keep the eggs moving for about five minutes so that they cook slowly and evenly. You do not want to form large egg curds. Turn the heat down to low. Once they resemble a soft scramble, spread them out evenly across the pan and let them sit for 2-3 minutes to cook on the bottom.
When the bottom of the eggs looks cooked (not browned) but the top is still a bit creamy, add the tuna and the Boursin cheese in a line through the middle.
Start on one side of the eggs and gently fold one side of the omelette over the tuna and Boursin. Continue flipping the omelette until it resembles a tube.
Tip the pan towards the plate you are serving the omelet on and gently continue to flip the omelette until it rolls onto the plate.
Garnish with crumbled potato chips and chives and serve.
Recipe Reviews